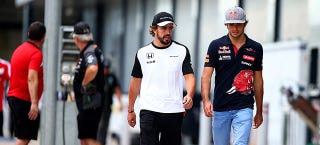 Comment Of The Day
Your good comments.
Honda's new CEO Takahiro Hachigo has a plan to reboot the company, focusing less on sales and more on products that will "carry dreams and satisfy our customers," and there are at least two guys that can get behind that plan.

In honor of Fernando Alonso's 10th place finish at the British GP and lone point for the season, McMike was able to delve into the mind of Jenson Button:
The Alonso suicide watch continues.