This is the Morning Shift, our one-stop daily roundup of all the auto news that's actually important — all in one place at 9:00 AM. Or, you could spend all day waiting for other sites to parcel it out to you one story at a time. Isn't your time more important?
---
1st Gear: Clint Eastwood To Lecture Country In Chrysler Super Bowl Ad
We all remember Chrysler's brilliant Eminem commercial from last year's Super Bowl, right? Now, multiple sources this morning tell us Chrysler not only plans to air a two-minute Super Bowl commercial but that the ad is expected to star none other than actor Clint Eastwood giving the country what the Wall Street Journal is calling — a pep talk. They do know that Ford built the Gran Torino, right?
---
G/O Media may get a commission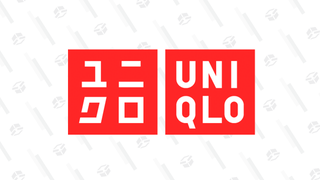 Year-round basics
Uniqlo Summer Sale
2nd Gear: 2013 Shelby GT500 Convertible Drops Top Next Week In Chicago
Although some auto blogs and magazines seemed to believe the 2013 Shelby GT500 convertible was going to see its top drop at the Detroit Auto Show, we were the first to tell you you'd have to wait. Luckily, it won't be for long. You'll see the GT500 Convertible revealed officially this week at the Chicago Auto Show. Because the "Windy City" in Winter is always my first choice for top-down motoring.
---
3rd Gear: How Did Mini Beat Smart?
This morning, Bloomberg answers this question: How did BMW's Mini beat the Mercedes Smart car? We could have answered it in two words: Rear seats. Done. What's next?
---
4th Gear: Jaguar May Build An Even Faster Pussycat
Autocar says that Jaguar is seriously considering a hotter 'S' version of the Jaguar XFR super sedan. Company insiders tell the car-lad mag that they believe the 503 hp XFR is "a bit outgunned" by new rivals such as the 552 hp BMW M5 and 549 hp Mercedes-Benz E63 AMG, or hell, even the Cadillac CTS-V. Which is why they're claiming Jaguar plans to retaliate with an even faster pussycat badged the XFR-S.
---
5th Gear: Infiniti will unveil a new sports car concept called the EMERG-E at the Geneva Motor Show. It should be a range-extended electric concept (i.e. Volt-like hybrid). Stylistically, expect something similar to the Infiniti Etherea Concept without the crossover shape or sleepy eyelids. The concept looks to be the first mid-engined Infiniti ever built.
---
6th Gear: Ford Has A Boob Problem
Ford's had a long-standing deal with the Susan G. Komen for the Cure foundation. They call it "Warriors in Pink." Now the automaker's getting absolutely trashed on its Facebook page for continuing their relationship in the wake of the foundation's decision to kill funding for Planned Parenthood because of political ridiculousness. Sorry, but this isn't about politics, it's about boobs. You know, like those who might be affiliated with Susan G. Komen for the Cure. Like Ford.
---
Reverse:
⏎ Painful farewell to Saab's heritage. [Detroit News]
⏎ Chrysler adds 1,800 jobs to build Dodge Dart. [USA Today]
⏎ South Korea to get more Fords. [Detroit News]
⏎ Obama Saves Auto-Show Love for U.S. Leaving Asian Makers Fuming. [Bloomberg]
⏎ Hot to build a Ford F-150. [National Geographic]
⏎ Studebaker name revived by Colorado company. [AutoGuide]
---
Today in Automotive History:
On February 3, 2006, "The World's Fastest Indian," a movie based on the true story of motorcycle racer and land-speed record holder Burt Munro, opens in U.S. theaters. The film starred Anthony Hopkins as Munro, the sexagenarian who in the 1960s set several land-speed records on his modified 1920 Indian Scout motorcycle at the Bonneville Salt Flats in Utah. [History]
Show us your tips!
Got tips for our editors? Want to anonymously dish some dirt on a competitor? Know something about a secret car? Email us at tips@jalopnik.com.
Lost in our new layout?
Click here for the Opposite Lock or Tips forums. Want a more "blog-like" look? Click the button up top next to "Top Stories."
Get more Jalopnik!
Want even more Jalopnik? Want to know which of your friends read us? "Like" us on Facebook and follow us on Twitter.