This is The Morning Shift, our one-stop daily roundup of all the auto news that's actually important — all in one place every weekday morning. Or, you could spend all day waiting for other sites to parse it out to you one story at a time. Isn't your time more important?
1st Gear: It Was Inevitable
While the global company is still Fiat Chrysler Automobiles NV, the American arm is no longer Chrysler Group LLC but rather FCA US LLC.
This is a minor change that doesn't actually mean anything other than the company has aligned regional divisions under the main company name.
As Michael Wayland reports, Fiat still thinks of itself as partially Chrysler:
The naming is in align with other global automakers, such as General Motors Co. and Ford Motor Co., to name each region it does business in under the corporate name, but it's a change for those who have known the Chrysler name for nearly 90 years.

"FCA US continues to build upon the solid foundations first established by Walter P. Chrysler in 1925 as well as a rich Fiat heritage that dates from 1899," the company said in a release.
G/O Media may get a commission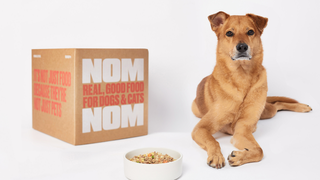 At least we're still talking about Chrysler in the present tense.
2nd Gear: Russia's Rouble Implosion
Let's all party like its 1998! And by that, I mean, if you're in Russia and have any currency other than the rouble you might want to hold onto it. The ruble has lost half its value this year and is starting to head towards record lows.
Faltering economic confidence, low energy prices, and sanctions all have contributed to Russia's economic mess. The ruble falling dramatically was the latest sign that all is not well in the country and the central bank acted quickly with a big rate hike. But, um, who ordered it?
A source close to the Kremlin could not say whether Putin had ordered the rate hike, or if he simply approved it.

"I cannot tell you who called whom. But this was not some minor policy tuning, this was a huge rate hike, of course the president was involved," said the source.

The Kremlin was quoted as saying by RIA news agency on Tuesday that it would not comment on the decision as the bank was independent of it.
That's a good sign, always, when you don't know who is making policy in your country. Whatever the cause, any global automakers with operations in the country are probably considering joining GM, Skoda, and a bunch of other companies in winding down their operations until things get better.
3rd Gear: UAW Will Continue Its Southern Strategy
In battles of organized labor it's pretty much always better to be on offense, just ask the UAW as they continue to make a push in southern states where European automakers have been sheltered from unionization until recent victories and encroachments by America's main auto union.
From Brent Snavely's interview with new UAW Prez Dennis Williams:
"We have a different strategy. We are being very thoughtful about how we achieve giving workers the right to have a union," Williams said. "When you look at Volkswagen, here's an employer who believes in workers having a right to have a voice in the workplace ... but yet we have outside interference."

The UAW is trying to convince Volkswagen to recognize the union as the exclusive bargaining agent for all employees so the union can negotiate contracts.

While Volkswagen has said the UAW represents more than 45% of its workers, the automaker has not disclosed the actual percentage.

"We are very comfortable that we have the majority of workers signed up there at Local 42," Williams said.
More than 45% but not quite to that 50% magic number that'll prevent another anti-union union?
4th Gear: France Wants To Ban Uber
French cabbies and legislators aren't happy with Uber and their attempts to get rid of it so far have backfired, but they may have found a way to make a dent in the company's business there.
In the latest legal twist for Uber, Pierre-Henry Brandet, the French Interior Ministry spokesman, said Monday that new legislation called the Thévenoud Law — which requires all drivers who chauffeur paying passengers to have a license and appropriate insurance — would form the basis of the ban. UberPop does not meet the licensing requirement.

The low-cost service is used by roughly 40 percent, or 200,000 people, of Uber's customers in France, and its fares can run more than a third below standard taxi rates. UberPop is similar to UberX in the United States, with neither service requiring drivers to have the licenses required of traditional taxi driver. Any approved driver with a car and a proprietary Uber device can pick up passengers.
Uber, eventually, is going to win. If not the company then the idea.
5th Gear: Now Geely Has To Get Its Shit Together
After spending a lot of his time trying to un-fuck Volvo, Geely Chairman Li Shufu is going to try and fix Geely.
Per Bloomberg, he's going to get rid of the Emgrand, Gleagle and Englon brands (which sound like alien races in a bad Star Trek ripoff) and focus everything on a unified Geely brand.
This seems like the continuation of the Curse of the Conquerers that we've seen over the last few years, in which a company acquires a foreign brand right before slumping at home (Tata/Jag, Fiat/Chrysler, et cetera).
Reverse: Remember When Oil Prices Went Up?
On December 16, 1979, the night before the Organization of Petroleum Exporting Countries' annual price-setting meeting in Caracas, two member states (Libya and Indonesia) announce plans to raise the price of their oil by $4 (Libya) and $2 (Indonesia) per barrel. (The resulting prices—$30 and $25.50 per barrel, respectively—were among the highest they had ever been.) These diplomatic maneuverings were intended to keep OPEC's "price hawks" from raising them even further; nevertheless, by the end of 1979 the cost of oil had more than doubled since the end of the previous year.
[HISTORY]
Neutral: What's In A Name? Do you care? Will you miss Chrysler?
Photo Credit: Getty Images