A U.S. Navy P-8 Poseidon maritime patrol aircraft flying near China's man-made islands in the South China Sea was warned to turn away by Chinese Navy, which was all captured on video.. Meanwhile, 1,500 miles to the northwest, Chinese H-6K bombers flew through the Miyako Strait, just south of the Japanese island of Okinawa.

China's island building campaign has reached a fevered pitch in the South China Sea and the U.S. can no longer be in denial of the huge strategic impact that a Chinese military exclusion zone could mean for the region and the world. Thus, as if right on cue, tensions are heating up between the two economic and military powerhouses. Case in point, China's message to the P-8 Poseidon crew, which was somewhat chilling:
"Foreign military aircraft, this is Chinese navy. You are approaching our military alert zone. Leave immediately... Your action is unfriendly and dangerous. Please go away quickly." You can hear the assorted calls for yourself in the video below.
You can watch dramatic video of the encounter below, as US Navy personnel repeatedly respond, telling their Chinese counterparts that they are in international airspace:
About 1,500 miles to the northwest, China flew a formation of H-6K long-range bombers through the Miyako Strait, which lays between Miyako Island and the strategic stronghold of Okinawa, home of the USAF's massive Kadena Air Force Base and Marine Corps Air Station Futenma.
G/O Media may get a commission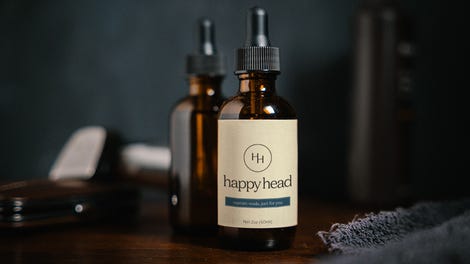 The sprawling Kadena AFB located on Okinawa island.
Marine Corps Air Station Futenma lays just to the south of Kadena AFB on Okinawa.
This 175 mile wide waterway is heavily monitored as it is one of China's only ways to easily access the greater Eastern Pacific without violating territorial waters. China claims that this was the first time the PLAAF had flown through the area and into the open Pacific with its bombers, a game changing-move without a doubt.
Although the H-6K is a derivative of the 1950s era Russian Tu-16 Badger, it really is a new aircraft. The bomber has been almost totally redesigned with a new airframe featuring composite materials, along with new engines, avionics and sensors. The H-6Ks are known to be cruise missile haulers above all else, and are especially focused and anti-ship attacks over long-ranges, which makes them a clear threat to American Carrier Strike Groups.
Just a week ago, the US Navy sailed a Carrier Strike Group through the South China Sea, trained with regional allies and proclaimed that it may challenge China's territorial claims by traveling within the recognized international boundaries of China's man made islands.
The results of this flurry of military action has been heightened tensions and an even more powerful microscope on both sides military actions throughout the region. As far as China's territorial disputes with its neighbors, Secretary of State John Kerry was recently in Beijing to approach the issue head-on, among others. It does not look like those meetings had much of an impact.
Top shot credit Li Pang/Wikicommons, lower H-6 shot via PLAAF
---
Contact the author at Tyler@jalopnik.com.