The United States Air Force has had a strong presence in Japan since the service's founding. Today, USAF operations are centralized among three major air bases in that country: Misawa Air Base in the northern Japan, Yokota Air Base in central Japan, and the sprawling Kadena Air Base on the southern Japanese island of Okinawa.
F-16s, F-15s, C-130s, KC-135s, HH-60s, UH-1s, and C-12s make up the core of the permanently based USAF aircraft in Japan, but almost everything in the Air Force's fleet has operated out of Japan at one time or another. Additionally, semi-permanent detachments of manned reconnaissance and fighter aircraft are based at Kadena. Additionally, Misawa is known to host the RQ-4 Global Hawk.
Along with their Pacific Air Forces brethren based in Korea, assets located in Japan are seen as the USAF's 'tip of the spear' in a region that is becoming increasingly critical and volatile. The accelerated rise of China in particular has put some countries on edge and has led to heightening of tensions over territorial claims. In regards to Japan, the biggest crisis at the moment is the burgeoning friction between it and China over the Senkaku Islands. Additionally, North Korea continues with its nuclear weapons development programs and has been increasingly ambiguous as their young leader and his cadre attempt to consolidate their power.
G/O Media may get a commission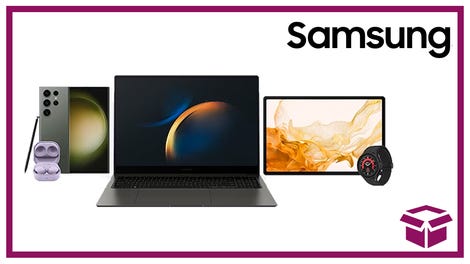 24 hour deals
Discover Samsung - Daily Deal
As the US military continues with its attempts to 'pivot' towards the Pacific Theater, the USAF's three main bases in Japan will only become more critical and valued when it comes to America's ability to project power in the region. Meanwhile, these same bases' very existence will also provide a continuing source of unease among Japan's potential peer-state competitors.
Regardless of the geopolitical factors surrounding the USAF's presence in Japan, the things our airman and their gear do in and around that country are truly amazing. So sit back and enjoy some of the marvelous sights of the 'Boys In Blue' (and Gals!) operating some of the most fascinating flying machines on earth in the land of rising sun:
#100
#99
#98
#97
#96
#95
#94
#93
#92
#91
#90
#89
#88
#87
#86
#85
#84
#83
#82
#81
#80
#79
#78
#77
#76
#75
#74
#73
#72
#71
#70
#69
#68
#67
#66
#65
#64
#63
#62
#61
#60
#59
#58
#57
#56
#55
#54
#53
#52
#51
#50
#49
#48
#47
#46
#45
#44
#43
#42
#41
#40
#39
#38
#37
#36
#35
#34
#33
#32
#31
#30
#29
#28
#27
#26
#25
#24
#23
#22
#21
#20
#19
#18
#17
#16
#15
#14
#13
#12
#11
#10
#9
#8
#7
#6
#5
#4
#3
#2
#1
All photos via the Department of Defense/USAF
Tyler Rogoway is a defense journalist and photographer who maintains the website Foxtrot Alpha for Jalopnik.com You can reach Tyler with story ideas or direct comments regarding this or any other defense topic via the email address Tyler@Jalopnik.com