With Malaysia operating Russian and U.S. made designs alongside one another, including the thrust vectoring Su-30MKM Flanker, U.S. fighter crews love to get a chance to spar with their increasingly close Asian ally. This is exactly what the Carl Vinson Strike Group did Sunday while churning through the strategic South China Sea.
During the dissimilar air combat training (DACT) event, Carrier Air Wing 17's Hornets and Super Hornets went to war with and against Malaysian Su-30sMKMs, MiG29Ns, and their own F/A-18Ds. Engagements included everything from 1 vs 1 basic fighter maneuvers (BFM) to elaborate combat scenarios featuring large groups of aircraft. According to the Navy, Malaysia's Su-30MKMs were especially dynamic, showcasing "maneuvering speeds estimated at close to Mach 1, making training aggressive and realistic."
Cmdr. Dwayne Ducommun, a key operations officer for the Carrier Strike Group, described why this type of training is ideal:
"Exercises like this validate our training and allows us to see what our aircraft can do... When you're flying the same aircraft that you are fighting or training against, it comes down to the skill of the pilot, but when you have aircraft that aren't the same, both technology and the skill of the pilot are tested."
G/O Media may get a commission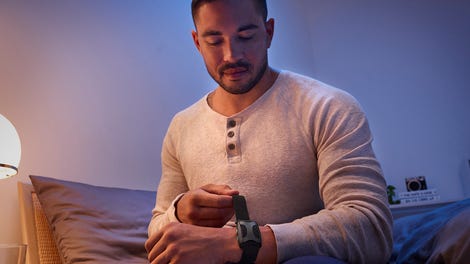 Air combat was not the only training event that took place during the Carl Vinson's visit off of Malaysia. A photo exercise also took place, shooting different formations of U.S. Navy and Malaysian aircraft flying together, as well as the incredible shots in this piece.
There was also a 5 inch gun exercise between a Malaysian Navy frigate and U.S. Navy surface combatants assigned to the Carrier Strike Group, as well as an expendable maneuverable acoustic training target (EMATT) exercise.
The Mk.39 EMATT is used to train aerial and surface anti-submarine assets to search, track and engage submarines by emulating their magnetic and acoustic signature. The torpedo-like device can be programmed to go through a series of dynamic maneuvers, just as an enemy submarine would that is trying to avoid detection, and it can even react autonomously on the spot to different types of sonar pings.
The EMATT exercise is especially useful for training with regional allies as it allows both forces to better understand the each other's sub-hunting capabilities and how to work as a team in what is a complex and dire (in real combat) operation.
The 5 inch gun live fire drill was held between the Malaysian Frigate KD Lekir (FSG 26) and the Carrier Strike Group's Cruisers and Destroyers, which include the USS Bunker Hill (CG-52) and the USS Gridley (DDG-101). The firing of deck guns on a regular basis has become a new priority in the US Navy, and doing so with our allies gives American crews the chance to improve their skills and measure their abilities against a foreign counterparts.
America and Malaysia have grown closer in recent years, with many American fighter units taking advantage of the country's diverse fighter fleet and their enthusiasm for multi-national training. This training is quite valuable, especially for U.S. forces, as China's most advanced operational fighter mirrors the capabilities, at least to a certain degree, of their Su-30MKMs.
And China is definitely what is on regional players and American military planner's minds as the country is active building an array of islands throughout the South China Sea, which it most likely will militarize heavy. Additionally, their naval capability is rapidly expanding, with a carrier group of their own now and a submarine fleet that is eclipsing that of the U.S. in numbers.
With all this in mind, China's potential play to control the air and sea around one of the world's most strategic waterways is seen as unacceptable by many in the international community, including the U.S.. As a result, American forces have been making a stronger presence and tightened ties with foreign powers in the neighborhood. And there is no better way to enforce freedom of navigation on the high seas than by sailing a Carrier Strike Group right through the area and conducting war games with less powerful military powers that China seeks to overshadow by the very weight of their increasing military might alone.
Source: Navy,mil Photos: USN
Tyler Rogoway is a defense journalist and photographer who maintains the website Foxtrot Alpha for Jalopnik.com You can reach Tyler with story ideas or direct comments regarding this or any other defense topic via the email address Tyler@Jalopnik.com