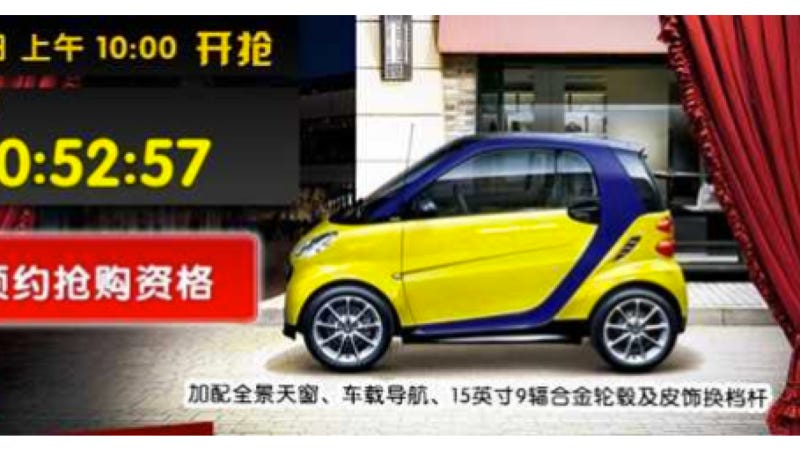 Can you buy a car in 140 characters or fewer? I mean, the last time I bought a new car, it took weeks, if not months, to decide on a car and a color and then about four hours to drive and sit down with a grinning salesman before a deal was struck. It wasn't like I could just see a tweet and click.
Somehow, though, Daimler thinks it can sell a few hundred Smarts through the Weibo social media network, China's copy of Twitter, according to Bloomberg. It's a special edition Smart, too, with yellow and blue paint that's so special that only 666 are going to be sold. Why have they decided to sell 666? I have no idea, but I'd like to find out.
I get the distinct impression this is too outside the box, though, and promoting major purchases through social media is going too far. But say this is successful, what other social media/car pairings could we make? Does Zuckerberg still drive that TSX, because that could make an easy way for Acura to get people to like their way into a showroom.
Maybe Mitsubishi and Myspace can team up as they search for relevance in today's society. But what car could you sell on Foursquare?