California's considering a counter-proposal to the Fed's desire to freeze mpg standards, new autonomous car development guidelines are out, why Honda chose to work with GM instead of Google's Waymo and more. This is The Morning Shift for Friday, Oct. 5, 2018.
1st Gear: California Wants Automakers to Explain Why They Need the Feds to Ease Fuel Economy Standards
The tension between the federal government's aims to freeze fuel economy standards after 2020, and the California Air Resources Board's goal to, well, not do that, continues onward and forward.
Bloomberg spoke with chair of CARB, Mary Nichols, who said California is considering a "formal, public counter-proposal" to the fuel economy rollback, which would freeze the fleet average fuel economy requirement to 2020's 37 mpg target (despite the current targets set by the Obama administration continuing on to roughly 47 mpg by 2025).
Such a counter-proposal, the official told the news site, would require working with automakers, who have apparently not been too vocal on what sort of fuel economy regulations they can and cannot meet.
G/O Media may get a commission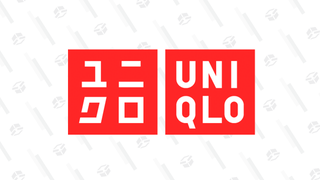 Year-round basics
Uniqlo Summer Sale
From the story:
To determine what it might offer the Trump administration, California last week asked automakers to present detailed information on their future product plans, and why they expect to fall so short that they need relief now.


"They've never submitted to us any information that would back up those claims in any detail to help us craft a solution,'' Mary Nichols, chair of the California Air Resources Board, said Thursday during an interview in Chicago.
Nichols seems to criticize automakers, saying:
"They've never asked for anything specific,'' she said. "They've just said, 'It's too expensive, too hard, can't do it.'''

Automakers are apparently going to reply to California's request for information in the next few weeks, though Nichols told Bloomberg she's not sure if a counter-proposal will even happen.
In any case, Nichols says the goal is a zero "net change" in greenhouse gas goals that would have happened under the Obama administration's rules. And if that doesn't happen, Nichols is apparently "preparing her legal defenses in case the talks fall apart."
2nd Gear: Here are the Fed's Newest Guidelines for Autonomous Vehicle Development
The U.S. Department of Transportation has been working on guidelines for autonomous vehicles for a while now, and yesterday U.S. Transportation Secretary announced some new ones
Engadget describes some of what's in the new guidelines (which you can read here), including a new definition of "driver":
...the agency is working on updating language and regulations that it said unintentionally hamper automated vehicle progress. It will adapt its definitions of "driver" and "operator" to reflect that they no longer always refer to humans and can encompass automated systems. The DOT also announced a future notice of proposed rulemaking that will suggest exceptions to certain safety standards that apply only to human drivers — such as pedals, brakes, mirrors and steering wheels — for automated systems.

In its story on the new guidelines, Automotive News mentions the remarks Transportation Secretary Elaine Chao made upon announcing the new rules. Citing a AAA study that indicated that Americans don't yet trust self-driving cars, the news writes that the DOT plans to "launching a number of research initiatives aimed at increasing understanding of the development and effects of autonomous technology."
The site quotes Chao:
"Consumer acceptance will be the constraint to growth of this technology," Chao said. "Without public acceptance, the full potential of these technologies will never be realized."
3rd Gear: New Guidelines May Cause Troubles For Major Self-Driving Car Development Site in Michigan
We heard from Bloomberg yesterday that 10 autonomous vehicle test sites might lose their official DOT "proving grounds" designation as a result of the new DOT guidelines, and now it appears that this has come true, according to the Detroit Free Press.
The American Center for Mobility in Ypsilanti, Michigan, for example, is no longer an official proving grounds, and that could mean a decrease in funding:
The full impact of the change was not immediately clear, although it will mean stiffer competition for federal funding for the American Center for Mobility, at the Willow Run site.
The story mentions that, back when the test site received its designation, Senator Peters of Michigan was thrilled, saying the designation was "absolutely vital to ensure that Michigan continues to be the center for advanced automotive technology."
Now the Detroit Free Press quotes his disappointment that the site is no longer a DOT-designated proving grounds:
"Validating self-driving technology requires strong collaboration from a broad range of partners, and these facilities have demonstrated their ability to bring together industry, academia and government stakeholders to advance research and development. The American Center for Mobility is our country's premier proving ground for self-driving vehicles, and I will continue to work with Secretary (Elaine) Chao to ensure that Michigan and ACM continue to be a focus of federal investments to advance these revolutionary technologies," Peters said in a statement.
According to the Free Press, the decision means the American Center for Mobility will lose "special access" to $20 million of $60 million allotted by the feds for self driving car development.
The story quotes a statement by the Transportation Department, which describes why the change makes sense:
"The (autonomous vehicle) space benefits from new, multilayered partnerships at more locations, not less. Fortunately, the proliferation of new proving grounds and their related investments enable the department to recognize the results of programs such as the one in Michigan while also enabling new partners as they emerge within the testing community."
The story also quotes the new guidelines, which further outline why the proving grounds designation is being eliminated:
"... There is no need for U.S. DOT to favor particular locations or to pick winners and losers. Therefore, the department no longer recognizes the designations of Automated Vehicle Proving Grounds announced on January 19, 2017"...

4th Gear: Why Honda Chose GM over Google's Waymo for Autonomous Car Development
We learned earlier this week that Honda has decided to partner with General Motors and its autonomous division, Cruise, to develop an autonomous vehicle, with Honda pledging to drop $2.75 billion on the collaboration.
This comes after Honda announced back in 2016 that it was discussing a "technical collaboration" with Google's self-driving division, Waymo. So, why did Honda choose GM?
According to Bloomberg's sources familiar with the matter, Honda and Waymo were close to reaching a deal earlier this year, but then the former decided not to go forward because Waymo allegedly wanted to keep Honda away from its tech. From Bloomberg:
For one, Waymo wasn't willing to share the substantial technology it had already developed to run autonomous vehicles, and was seeking to cut a deal that would focus on Honda providing the cars, according to two people with knowledge of the matter, who asked not to be named because the talks were private. Essentially, Waymo wanted to be the brains and have Honda be the brawn in the relationship.

Honda engineers got to have a close look at GM's work—something that Waymo allegedly would not allow:
Over the past two months, Honda workers went to San Francisco to take a deep dive into GM Cruise's technology. Its engineers took multiple rides a day for weeks, one of the people said. Honda got to examine Cruise's code and get a close look at the technology, which is something Waymo doesn't like to do.

The report also alleges that the Waymo collaboration may have been compromised because it hinged upon Honda providing electric vehicles—an area where Honda isn't particularly strong.
Another reason for the GM partnership, Bloomberg reports, is that Honda and GM have worked together before on hydrogen fuel cell and battery tech, so this choice was simply "choosing a familiar partner over a tech heavyweight," though the article does mention that a partnership between Honda and Waymo may still come in the future.
5th Gear: Toyota is Recalling Over 2 Million Hybrids Because of a Stalling Issue
Toyota announced today that it's recalling 807,000 Toyota Prius vehicles made for the U.S. market between the 2010 and 2014 model year because of a stalling issue. The company describing the problem in a press release:
The involved vehicles were designed to enter a failsafe driving mode in response to certain hybrid system faults. Toyota has found that in rare situations, the vehicle may not enter a failsafe driving mode as intended. If this occurs, the vehicle could lose power and stall.
The company writes that power steering and braking would both still work in such a situation, but that a stall at high speeds could still be dangerous.
You may remember Toyota issuing similar stall-related Prius recalls back in July of 2015 and in February of the prior year. Toyota says that this new recall is related to those in that it "provides a remedy to address a new condition in the vehicles involved," going on to say that "the previous recalls did not anticipate this new condition remedied with this recall."
The fix, Toyota says, is for dealers to install a software update free of charge.

According to Reuters, in addition to the 807,000 vehicles affected in the U.S., the recall also applies to 1.25 million cars in Japan, 290,000 vehicles in Europe, and additional recalls in China, Africa, and other regions for a total of 2.43 million vehicles.
Reverse: Ferrari Founder Enzo Ferrari Enters His First Race
Via History:
On October 5, 1919, a young Italian car mechanic and engineer named Enzo Ferrari takes part in his first car race, a hill climb in Parma, Italy. He finished fourth.

....

In the mid-1920s, Ferrari retired from racing cars in order to pursue his first love: building them. He took over the Alfa Romeo racing department in 1929 and began to turn out cars under his own name. Annoyed with Ferrari's heavy-handed management style, Alfa Romeo fired him in 1939. After that, he started his own manufacturing firm...
Neutral: Fuel Economy Regulations. What's Reasonable?
Ideally, cars would get infinite fuel economy, and emissions would be nonexistent. But that's not possible, so how do you decide where to stop?