Americans are somewhat starting to warm up to the idea of fully-autonomous vehicles, but, interestingly, less drivers are interested in having their new cars equipped with semi-autonomous technology like Tesla's Autopilot or General Motors' Super Cruise. That's according to a new study from the American Automobile Association.
In early 2017, the American Automobile Association conducted a study that found 78 percent of U.S drivers are afraid to ride in a fully-autonomous cars. A year later, AAA says, that number has dropped to 63 percent.

It's only one study amid a sea of reports on the subject, but it suggests that automakers are onto something in believing that younger people are more interested in the idea of self-driving cars. Here's more of the findings, per AAA:
Women (73 percent) are more likely than men (52 percent) to be afraid to ride in a self-driving vehicle, and more likely to feel less safe sharing the road with a self-driving car (55 percent versus 36 percent).

Millennials are the most trusting of self-driving vehicles, with only 49 percent (down from 73 percent) reporting that they would be afraid to ride in a self-driving car. While the majority of baby boomers (68 percent) still report being afraid to ride in a self-driving car, this generation is significantly more comfortable with the idea than they were a year ago, when 85 percent reported being afraid.

Baby boomers (54 percent) and Generation X (47 percent) drivers are more likely than millennial drivers (34 percent) to feel less safe sharing the road with a self-driving car.

One fact stuck out to me: When it comes to semi-autonomous technology—think Tesla's Autopilot or GM's Super Cruise, which allow for automated driving on highways—51 percent of U.S. drivers reported they wanted it implemented in their next car, which is down from 59 percent in early 2017.
You have to wonder what sparked this. Tesla drew headlines last fall, when the National Transportation Safety Board partially blamed the design of Autopilot in the death of a Model S owner, who was using the driving aid at the time of a crash. And just yesterday, the NTSB said it was investigating a crash involving a Tesla owner who slammed into a parked firetruck on a California freeway while his car was reportedly on Autopilot.
G/O Media may get a commission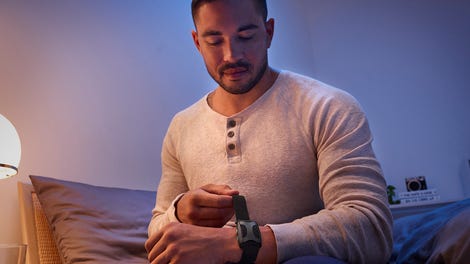 And more automakers are planning to role out similar features in upcoming cars, with Nissan in particular touting the introduction of a new semi-autonomous suite in the new Leaf.
Whatever the case, AAA found that many drivers still hold themselves in high regard: nearly 75 percent reported they consider themselves better-than-average drivers. Congrats to all of you.