The U.S. version of Top Gear on History starts filming in studio today, but key details are already leaking out about the Stig and the first three stars in a reasonably-priced car. Juicy rumors inside.
From the first announcement that Top Gear USA was headed to History, we've been all over the exclusive details, first location shots and the star in a reasonably-priced Korean car.
G/O Media may get a commission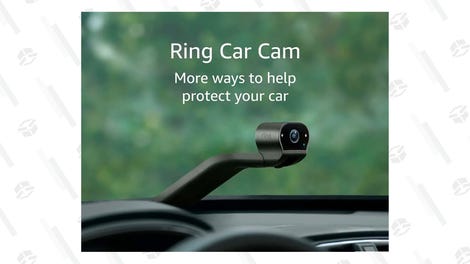 Now, thanks to the work of our well-placed tipster "Green Eggs and Ham" we can also tell you the first three stars in a reasonably-priced cars are Dominic Monaghan of Lost/Lord Of The Rings fame, Ty Burrell who plays the dad on Modern Family, and Buzz Aldrin, the second human being on the Moon.
We're also hearing more rumors that there is a Stig and he's "short" and "old" and "kind of odd looking." Earlier today Inside Line tweeted that there's an unsubstantiated rumor that current F1 driver Rubens Barrichello is The Stig for the U.S. and they claim to believe the rumor. Or, like Mulder, at least they want to believe.
Barrichello is short (approximately 5'8") and older (he's 38) it wouldn't be a stretch to see him as "kind of odd looking." Plus, the producers and Rubens Barrichello go way back with the British Stig and Barrichello famously/jokingly hating each other after the Brazilian beat his lap time.
However, Barrichello's theoretically got his hands full driving for Williams in Formula 1 this year. Can you think of any other short, old, and odd-looking people it could be? BBC World Productions, for their part "have yet to confirm or deny the presence of an American Stig."