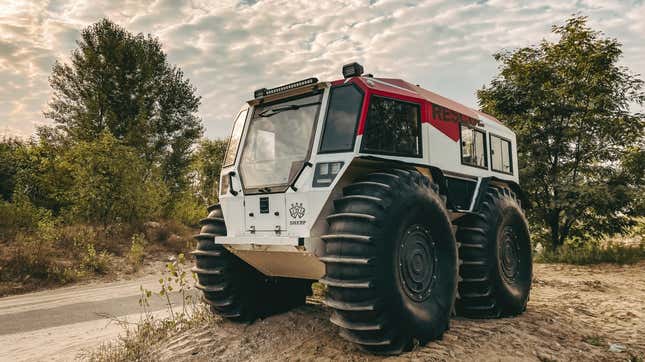 Unless you've been living under a muddy dry lake for the last week or so, you've probably heard about the mud-covered hellscape that caused Burning Man festival attendees to become stranded in the Black Rock desert with dwindling supplies of food and water (and presumably psychedelic drugs).
The problem is that, being a dry lake, the ultra-fine dust that normally makes up the surface of Black Rock — aka playa — turns to prehistoric sludge when it gets wet, which happens almost never, except for this last week when that area saw around three months worth of rain dump in a few hours.
Given that the playa is normally smooth-ish and flat, most attendees show up in big RVs or towing trailers with crossovers and soft-roader SUVs. This became a big problem when they all got stuck in the mud, but they would have been a lot better off had they driven some of these vehicles instead.