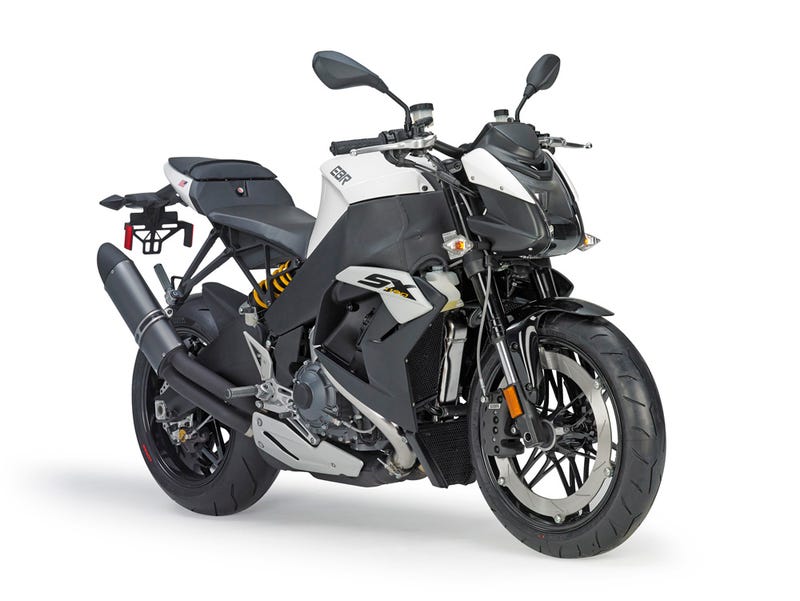 Erik Buell is back in the superbike game with the 1190RX, but before that 185 horsepower road rocket goes on sale, EBR is showing off a stripped-down, naked version called the 1190SX. And it's freakishly awesome.
The SX model ditches the front fairings and underbody tray, with a new headlight assembly up front with an odd streetfighter-turned-RoboCop vibe. The clip-ons have been replaced with flat bars for a more upright riding position, and that's about it.
Otherwise, it's the same 1190 we're itching to ride. That includes a 72-degree, 1190cc V-twin putting out max horsepower at 10,600 rpm and 102 lb-ft at 8,200 revs. The front wheel gets the same front perimeter disc – a staple of EBR – with an 8-piston inside-out caliper clamping a massive 386mm rotor. Wet weight is pegged at a little over 420 pounds in the RX, so figure it'll lose a few pounds in the SX trim, and while pricing hasn't been announced, it should still be around the $18,995 starting price of its faired sibling.