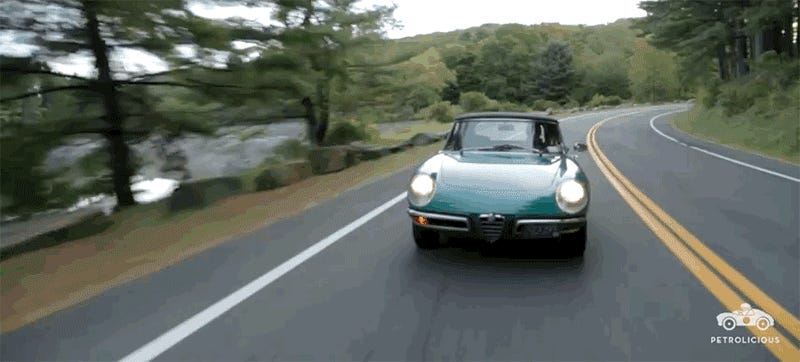 A rev-happy 2.0 Alfa Romeo engine sending all the power to the rear wheels and a stunning Pininfarina body in a special shade of green nodding respectfully to mother nature. This is a perfect picture.
Good designers and the total lack of safety regulations allowed cars from the late sixties to turn out as beautiful as they are, and when it came to drawing up two-seater sports cars, nobody could touch the Italians. And while we could talk about Ferraris or Lamborghinis all day long, it was Alfa Romeo who made the club open to the general public.
The great thing about a 1969 Alfa Romeo Duetto Spider is that it's not too difficult to make it look almost like a concept car. You just clean up the body a bit, put European-style headlight covers up front and paint it anything but red. With a swapped 2-liter in its nose, people will take notice.
You can see why through Petrolicious' lens:
Don't worry America. Alfa will be back very soon.
Photo credit: Petrolicious
---
Contact the author at mate@jalopnik.com.