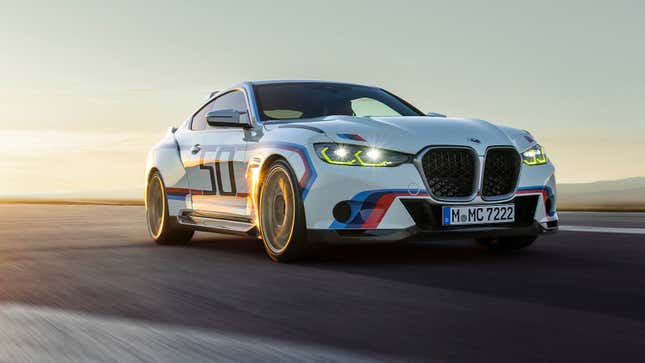 The BMW M4, like most modern BMWs, is ugly. Just plain ugly, and it's OK to recognize that! Some cars straight up look like they hate you and themselves, and it's justified if the consensus around them is negative. They don't need you and I — humans with feelings, which cars do not have — to rally around them offering comfort, pretending they're secretly good and making apologies for them. They're cars, not people. We're allowed to — nay, we should — point and laugh in their direction. They do it to us all the time.

This NYC Garage Takes Vanlife To The Next Level | Jalopnik Visits
Today, however, it's BMW that's having the last laugh. At me, and anyone else who's known, as sure as we've known anything, that the M4's snout is repulsive. See, back in November, the automaker unveiled a plan to pull 50 examples of the sports coupe off the production line and transform them into tributes to the 3.0 CSL, to mark the M brand's 50th birthday.
The resulting uber-rare Bimmers would receive unique bodies entirely made out of carbon fiber-reinforced plastic, slightly tuned-up versions of the M4 CSL's inline-six — now good for 560 horsepower, the most from any BMW production six-cylinder ever — and a six-speed manual gearbox, which is something you can typically only get in a base M4. The price? $780,000. BMW offered a glimpse at the new 3.0 CSL being built, by hand, in a press release published Friday.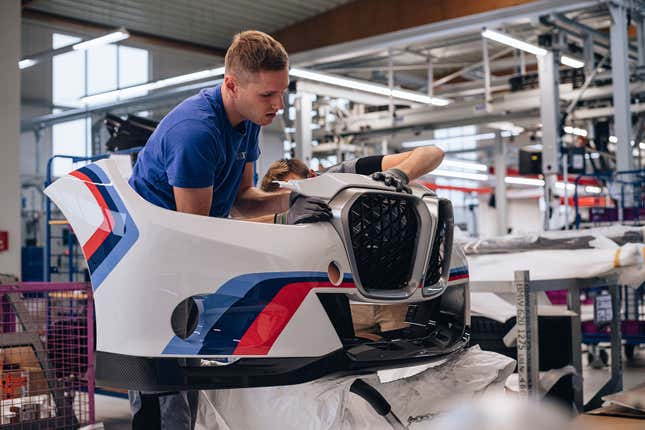 In fairness, I came in a little hot with this one. Please allow me to give credit where it's due and say something nice about BMW: I think it's neat that the company is doing this.

Yes, BMW is producing comically so few of these that it arguably may as well never have bothered at all. And yes, this exercise will undoubtedly make it loads of money. But in principle, putting a wild idea that would normally be built as a one-off and then quickly forgotten into limited production is cool! It's something BMW is trying with the Mini Cooper SE Convertible as well, and I like that manufacturing has progressed to a point where automakers can commit to little experiments like these, now and again.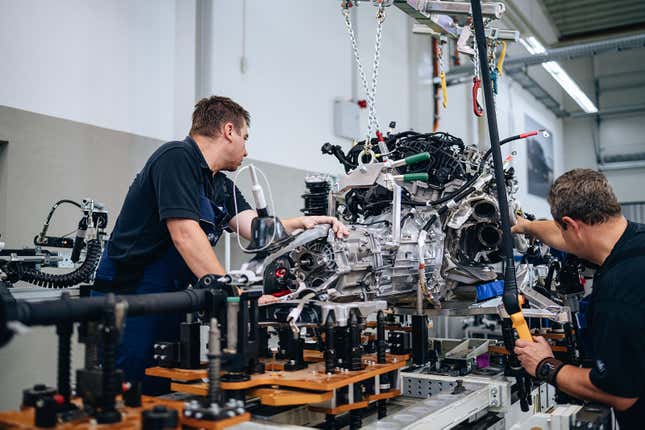 But now that my cynical brain has fully reached operating temperature, it's hard not to read this another way. BMW made a wonderful car with a design many people have complained about. It later decided to make a small number of those cars with a very different (and, I'd argue, more agreeable) look, and sell them for more than five times the price — if we're comparing this to the M4 CSL, which costs about $141,000. A base M4 starts at $74,400 before destination, for reference.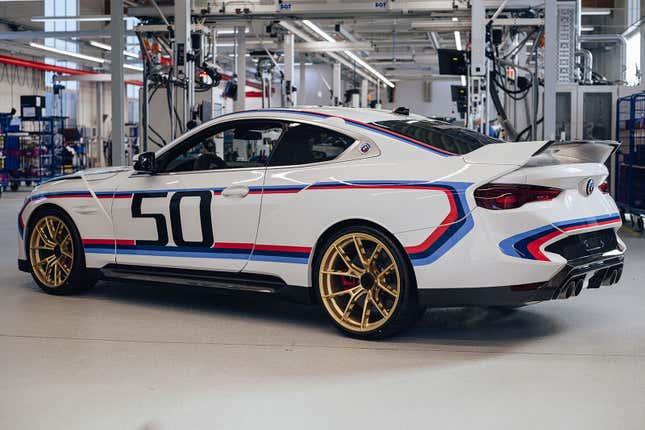 BMW, I see what you're doing, exploiting the hate for your design to your own benefit. I can't even be mad. Honestly, it's genius. As BMW Blog notes, the production 3.0 CSL draws clear cues from the Hommage concept the automaker revealed eight whole years ago, if you can believe that. The grille is very similar between them both. And even if the M4's headlights don't mesh as perfectly with the kidneys as the concept's bespoke units did, the mere act of widening the intakes alone does wonders for this car. $640,000 worth of wonders, to be more precise. Turns out that's the price of an M4 that you don't have to apologize for.