Immediately after BMW s pole position ad inside the cover of November s Motor Trend, Suzuki steps up to the plate with a two-page spread touting its all-new Grand Vitara. It s your basic, by-the-numbers lifestyle come-on: a blurred POV action photograph of some nutcase kayaking straight into the sun with a bit of spec-heavy copy. And then, on page 100, MT's Detroit editor, Todd Lassa — I m sorry, todd lassa — is charged with reviewing the wee beastie. But wait! Even before we begin the enigmatically entitled Grand Illusion, the review s sub-head is offering apologies.
Suzuki still makes pretty cool motorcycles, though. Awarding a consolation prize before an actual competition is not normal practice, but you can t blame Motor Trend for trying to cushion their financial sponsors from the blows to follow. Which are, needless to say, cushioned.
Mr. lassa begins by praising Suzuki s automotive ambitions, their magnificent Hayabusa motorcycle and the car division s 10-year/100,000 mile warranty. He then turns his puff-o-mat to The Grand Vitara, calling it nicely creased with the most handsome styling in its class. After damning the cute ute with faint praise, lassa drops the hammer:
But its engine is an anemic carryover 2.7-liter version of the old Grand Vitara s V-6 making 185 horsepower at 6000 rpm and 184 pound-feet.
Anemic is an excellent word choice; it s clinical yet lyrical, with inherent pathos. Poor Uncle Vitara. You can t really blame him for struggling to keep up. He s anemic you know. Of course, there are varying levels of anemia. To establish just what a fat pig this Grand Vitara be, we have to read between the lines. And while we re at it, let s let lassa flow a bit, to illustrate the writer s it s not really the car s fault theme.
Despite excellent off-roadability, the changes with the new model give it much more show than go. A handsome interior complements the exterior styling, but suffers from hard plastics and unconvincing wood-grains.
G/O Media may get a commission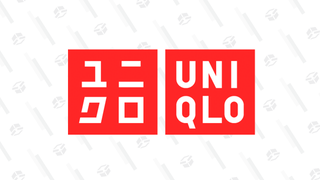 Year-round basics
Uniqlo Summer Sale
Handsome with a skin disease eh? Poor bastard. As for lassa, well, you ve got to admire his tact. After a minor indiscretion — complaining about the noise coming from the Vitara s loud, thrashy, slow engine — he proves himself a true master of diplomacy.
The automatic sometimes chooses unusual places to upshift or downshift on steep hills.
It s a priceless image: lassa trying to drive the Grand Vitara up an incline, the SUV s five-speed gearbox hunting for a gear — any gear — that will stop the little voice inside it s mechanical head going I think I can, I think I can while the author turns to his photographer and says now that s an unusual place to select third!
The review s conclusion provides a final illustration of how PR people aren t the only spinmeisters in this business. Lassa says the Vitara would have placed high in the compact sport/utility segment — except for the fact that everyone else places higher. By the same token, lassa s (first drive) review would have told the unvarnished truth about the new Suzuki Grand Vitara; you know, if it had.
[Jalopnik's Between the Lines column parses automotive journalists' reportage of the industry's latest models, from the point of view of that kid at the back of the class with ADD, a genius IQ and a thirst for mayhem.]