Targa Trophy cars roared through 300 miles of twisty San Francisco Bay Area back roads as drivers competed for glory. Three squirrels, one bird and a Ferrari suspension died in the process.
The boys at Targa Trophy did a truly outstanding job of picking some of the choicest roads to compete on. The route had huge elevation changes, insane corners and beautiful vistas.
Coincidently these are the same things bicycle riders look for when going on a nice Saturday afternoon cruise. San Francisco new age hippies pulled their environmentally friendly bicycles over in disgust as 500 plus horsepower Targa Trophy cars ripped past them on narrow two lane (and often one lane) roads.
G/O Media may get a commission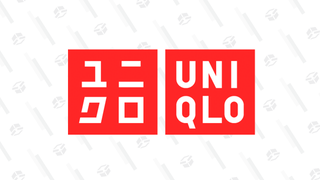 Year-round basics
Uniqlo Summer Sale
There is something priceless about the look on a hippie bicyclist's face when 8 cylinders of fury blow the guy's ear drum out and he nearly falls off his bike.
The curvy roads played havoc on the stomachs of numerous navigators. Targa Trophy 2010 Event 1 winner, Patrick Van Schoote, had to pull his Lamborghini Gallardo Spyder over more than once so his navigator could get out and vomit. I imagine the dialogue inside that car went a little something like this, "I don't feel so good." "Get out quick! No puke on the Italian leather!" These extracurricular stops resulted in a tenth place finish for the orange Lambo.
The roads did have their fair share of obstacles (besides the hippie bicyclists and squirrels). There were some big pot holes which bent the front suspension of a Ferrari F430 Scuderia. Other obstacles included Johnny Law who, out of the entire event, issued only a single fix-it ticket to a BMW competitor who had the wrong colored head lamp lenses. Not too shabby based on some of the shenanigans that occurred during the rally. That success rate may have had a lot to do with the chosen route being run on roads that are seldom utilized.
The event route took teams from the start at the W Hotel in San Francisco over the western coastal mountain ranges to the Pacific Ocean, up a portion of Pacific Coast Highway (Hwy 1) to a mid-day checkpoint at the W hotel in Silicon Valley.
The checkpoint featured a European car show, BBQ, DJ and vendor booths (yes, the NOS Energy Drink girls were there too). Targa Trophy teams had their mileage and time documented as they arrived and departed the checkpoint. After the teams blasted out of the checkpoint the headed over an inland mountain range back to the W Hotel in San Francisco for the finish, awards and after party.
To score well in the Targa Trophy teams need to match the target time and mileage set by a Porsche 911S. Neither the time or the mileage is given to the teams, which means the teams have to guess determine (by osmosis or blind luck) what the driver in the 911 did when he pre-ran the route (was he a law abiding citizen or a lunatic?). For every mile above or below the set mileage teams are deducted 10 points, for every minute above or below the target time teams are deducted 5 points. 1000 points would be a perfect score (didn't happen). Here's how things added up for Targa Trophy 2010 Event 2 Bay Area Rallyfest.
In first place, with a score of 968, and a finishing time of 7:00:34, was Alex Andonian driving a matte white vinyl wrapped BMW 335i.
In second place, with a score of 928 (tied with third place, tie-breaker based on closest time), was Bill Wu, driving a fully decked out Dodge Charger Police Car with working emergency lights (it turns out those lights do help for passing slower traffic).
In third place, with a score of 928, and a time of 7:11:39, Manuel Medina, driving a blue Audi RS4.
The podium represented the guys who ran the event like they were supposed to, and the cars that did well, in most cases aren't exciting enough to become wallpaper on your computer screen. There was another event occurring during this rally, one filled with bravado, horsepower, bragging rights and a serious disrespect for the California vehicle code. I'm speaking of course about fastest raw time. With cars like Porsche 997 GT3s, Ferrari F355s and 430s and four Lambos entered you knew that somebody was going to make a run for the overall top time. Everybody has seen the movie Cannonball Run too many times not to try to arrive first.
Targa Trophy even has an award for this part of the event, appropriately called "The BoneHead Award" –Too Fast For Your Own Good. So who won? Was it the aftermarket twin supercharged 701 horsepower Ferrari? The Lambo Murcielago LP640? Something from Germany maybe? Nope, not even close. Wrong side of the pond.
With a time of 6:33:11, crushing everything Italy and Germany could throw at it, was the bone stock 2011 Ford Shelby GT 500 of the United States of America. Jason Overell, the man behind the Targa Trophy summed up the "Bonehead Award" presentation quite well during the awards ceremony, "The team that set the fastest time showed a complete lack of respect for the law and public safety. They completely missed the point of the event and drove way too fast. And they actually did this in a borrowed media car from Ford, which they beat the living shit out of. Coming in 32 minutes early, Rob Krider from Jalopnik!"
We wouldn't have it any other way.
Photography by Ryan Siu and Omi Tanaka.