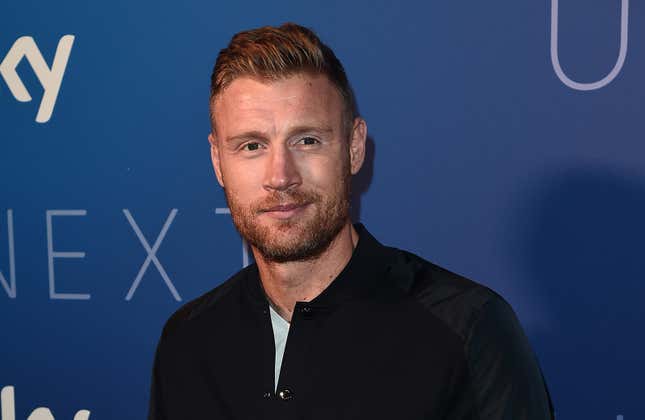 The BBC announced Friday that it has halted further production of the 34th season of Top Gear following host Andrew "Freddie" Flintoff's serious crash at the show's Dunsfold Park test track in December.

In case you missed it:
In a statement relayed via BBC News, the company said that it has "sincerely apologized to Freddie and will continue to support him with his recovery." The 45-year-old television personality and former professional cricket player was injured in an accident involving a Morgan three-wheeler that reportedly rolled over at high speed during filming in December. He was accompanied by a production crew member in the passenger seat. At the time, Flintoff's 16-year-old son told the Daily Mail that the Top Gear star was "lucky to be alive."
The incident reportedly left Flintoff with facial injuries and broken ribs. Since then, there have been rumors that Flintoff has decided to quit the show, though no official word has been relayed from the star himself, nor from the BBC.
Today's announcement comes at the culmination of the BBC's own internal investigation into the crash. When the investigation began, filming of Series 34 had been temporarily suspended, Autoblog reported at the time. But now it seems Top Gear is on an indefinite hiatus, and the BBC has left the show's future open-ended for the time being.
"We understand this [halting the show] will be disappointing for fans, but it is the right thing to do," the BBC statement reads. "We'll make a judgement about how best to continue later this year."
Flintoff joined Top Gear in 2019 along with co-host Paddy McGuiness, after Matt LeBlanc departed the show and Rory Reid moved over to the short-lived Extra Gear.