There is a very small chance your car could kill you, if you don't take it in for a recall repair. Knowing this – and also knowing that they're getting shit for customers not getting repairs – automakers are going to huge and strange lengths to get you to pay attention. Including hiring private detectives to track you down.

One of the biggest recalls in history, the Takata airbag recall, is particularly confounding when it comes to getting people to repair their cars, if for nothing else but the sheer scale of the issue. Nearly 50 million air bag inflators may need to be fixed to prevent shrapnel from flying in the event of an accident, and that's a hell of a lot. In fact, it may be impossible for every car to ever be fixed.
So automakers are going big in getting the word out, according to Automotive News:
Automakers, facing stiff fines for lackluster recall completion rates, are going to new lengths to reach owners of the millions of cars with known safety defects that remain on the road. Honda has even hired private detectives to track down owners of older vehicles. In addition to mailing the standard notification letters, General Motors has advertised recalls on Yahoo, YouTube and Pandora.

It's a little unclear as to what exactly Honda's gumshoes are doing. Are they like the guy from The Big Lebowski, just following older cars around? When they track down the owners, do they just knock on the door, tell them all about the shrapnel lurking in their steering wheel, then run away?
What happens??????
(We've emailed Honda to find out what happens.)
In the meantime, theories about the use of private detectives, and suppositions about what you think would be the most attention-grabbing method of getting you to bring your recalled car in for a repair, go in the comments below.
G/O Media may get a commission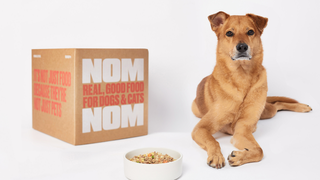 Photo credit: Getty Images
---
Contact the author at ballaban@jalopnik.com.
Public PGP key
PGP fingerprint: 0D03 F37B 4C96 021E 4292 7B12 E080 0D0B 5968 F14E