The full name of today's Nice Price or Crack Pipe GL350 includes a couple of surnames—Benz and Diesel—and a couple of made up words—Bluetec and Designo. Let's see if all together they make up a car worth it's asking.
It's not the cough that carries you off, it's the coffin they carry you off in.
Yesterday, on a very special Halloween episode of NPOCP, we looked at a 1991 Cadillac Hearse that had been mated to a 1991 Chevy K1500 4X4 chassis and drivetrain. Yes, that does sound awesome, and it presented almost as such, however at $8,499 its few niggling issues doomed it, and in the end it fell in a 67 percent Crack pipe loss. If only it had demonstrated more sarcophagusto!
As noted in the discussion of that Caddy, hearses are neat but of limited usability owing to their single purpose nature. No, if you're going to go longroof, you're more likely to want something with a bit more flexibility in its utility. You might even want to go as far as this 2013 Mercedes Benz G350 Designo Bluetec diesel.
G/O Media may get a commission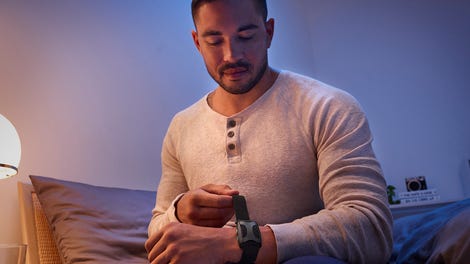 The three-row GL-Class debuted in 2006 slotting between the smaller GLE, with which it shares many of its under-skirt parts, and the Methuselah-like Geländewagen. Built in Mercedes' Tuscaloosa, Alabama factory, the model was designed primarily for the U.S. market, and sales reflect that with the American take rate averaging something like seven times that in the E.U..
This one represents the model's second generation and comes with a ton of bells and whistles including a special Designo interior. Now, we've discussed Mercedes' Designo line in the past so I won't go down that rabbit hole now. Just suffice it to say that in Mercedes terms, Designo is to luxury accoutrements what AMG is to performance. The uprated interior here is pretty sweet, featuring amazing burgundy diamond pattern upholstery, elegant burl wood trim, and more buttons than a Coraline Convention.
There are three rows of seats with the back two of those having the ability to fold flat in case you needed to carry something long, like say a coffin. Everything inside this 86,000 mile Benz presents as new with no obvious flaws evident in the pictures. It also looks pretty well screwed together.

The exterior, in White Pearl looks equally tidy and features a panorama moonroof up top. That somewhat negates the usability of the roof rails but I suppose if you were brave enough you could bolt a bike rack or something up there. I haven't looked at the owner's manual to see what limitations Mercedes recommends for that, so YMMV. The other portals all include soft-close for those of us who can't be bothered to actually pull a door shut on our own.
The mechanicals here are an OM642 V6 turbo diesel and 7-speed 7G-Tronic automatic, all mounted longitudinally and powering all four wheels through Mercedes' 4MATIC full-time AWD system. The diesel is interesting as it's a non-standard 72° between the banks. That necessitates a lobed counterbalance in the valley to stave off any un-Mercedes-like shaking. The engine also features Mercedes' Bluetec aqueous urea injection for emission control. And no, you can't pee in the gas tank for the same effect. Philistines.
The all-alloy engine pumps out a modest 211 horsepower and a more impressive 400 lb-ft of torque. That moves the 5,300 pound wagon with stately composure if not much alacrity. Brakes are new, as are the exhaust NOx sensors. The tires additionally are claimed to be full of tready goodness.
The big GL class is not something you see every day outside of the pick up line at some swank Beverly Hills private school, and it's one that many of us have likely discounted in the past due to its nose bleed seats pricing. Owing to age, this one is a more realistic $31,500, and brings it into a more realistic consideration opening the door to a broader constituency. Wouldn't you like to experience fancy seats and soft-close doors? I mean, if the latter is anything like soft-serve ice cream, I'm there.
Okay, let's actually take that price and this car up on a vote. What do you think, is this name-heavy GL350 worth that $31,500 asking? Or, is this three-row wagon priced like front-row tickets for Taylor Swift?
You decide!

San Diego, CA Craigslist, or go here if the ad disappears.
H/T to Fauxshizzle for the hookup!
Help me out with NPOCP. Hit me up at rob@jalopnik.com and send me a fixed-price tip. Remember to include your Kinja handle.