Today's Nice Price or Crack Pipe Cadillac celebrates All Hallows' Eve two ways—by being a hearse, and by being the last thing you'd want to have chasing you down a dark road. Let's find out its price is a trick, or a treat.
I'm on a roll and it's time to go solo, rollin' in my five point oh… You know, I think Vanilla Ice did more to take the sheen off the Mustang brand than pretty much anything else in history, even the Mustang II. Of course, he now flips houses on TV and prefers you didn't remember his rap career.
Yesterday we looked at a Mustang GT T-top from 1987, three years before Robert Matthew Van Winkle, aka Vanilla Ice dropped the M.C. Hammer on the marque with Ice, Ice Baby.
As they say, time wounds all heels and to today's generation, the GT is far less identified as a douchebag rapper's ride, and more so just an old school pony. This one apparently wasn't old-school enough to command its $12,000 asking, despite appreciably low miles and a pleasing presentation. Instead it garnered a 55 percent Crack Pipe loss and a lot of discussion as to why its clutch and oil pump needed to be replaced.
Can you be replaced? I mean, if you were to suddenly and unexpectedly go tits up would there be panic in the streets? Yeah, probably not. I think few of us would prove all that essential in the grand scheme of things. That doesn't mean that we aren't important to a few folks, and when we do eventually shuffle off this mortal coil in our own individual ways they will no doubt send each off us off with some fanfare. Hell, they might even hire this 1991 Cadillac hearse 4X4 to carry us to Valhalla.
G/O Media may get a commission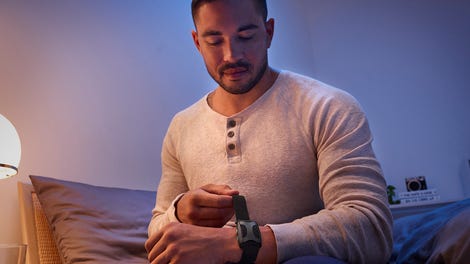 Hearses are interesting because they are typically specially built station wagons constructed out of cars that don't usually go the long roof route. Unfortunately, unlike most wagons that offer extended seating and stowage, the hearse is usually designed to comport just three, and one of those is lying down. Of course, where they do fall down in utility hearses more than make up for in creep factor. I mean, what better kind of car to consider on Halloween?
I should note that Halloween is my favorite holiday of the year since it's an excuse to binge scary movies, which I dearly love. I also like to see people dressed up in funny and sometimes overly-sharing costumes. Sometimes I even creep myself out. It would be way-cool to cruise around in a hearse on All Hallows' Eve. After all, Vanilla Ice hasn't ruin them yet.
This Caddy hearse is originally the work of Superior Coach. Blame for its 1994 Chevy K1500 chassis however, is laid entirely at the feet of its current owner and seller.
Superior Coach started out in 1909 with the opening of the Garford Motor Truck Company in Elyria, Ohio. A little over a dozen years later, a business concern was formed to build specialty coaches on Garford Bus chassis, and the Superior Motor Coach Body Company was born.
Today the company claims to be the leader in funeral coach manufacture. Over the years they absorbed competing brands Eureka Coach and Miller-Meteor, bolstering their position in the market.
With a history that began with specialty bodies applied to truck chassis, it seems wholly appropriate that this Caddy would ride on the K-series and sport a truck-like presence. The car/truck is powered by a 5.7-litre Chevy V8 with throttle body injection and a Cadillac air cleaner. That engine is backed up by a 700R4 automatic and NP421 transfer case. The seller says the car 'cranks' and 'runs fine…' but is only 99% complete.

I've called it a 4X4 however that's a bit aspirational a description as the front driveshaft needs to be rebuilt for it to work. Also on the punch list of repairs are shocks and what the ad says are a 'few odds and ends.'
The Caddy body looks to be in great shape with an intact padded landau top in back and classy opera lights on the B-pillars. Chevy alloy wheels and a ride height that will make your coffin a toss-in look a little déclassé, but then that's the whole point of it, right? A cabin cosseted in blue leather and matching carpets and dash greet the bereaved in front. Out back there's plenty of room to stretch out if you're feeling dead tired. Power everything makes this hearse worth living and it also comes with a clean title.
The seller is open to trades, but we aren't so let's get down to the dollars. The asking is $8,499 and for that you get a hearse with potentially all-weather capabilities. Who wouldn't want that?
What do you think, could this Caddy's seller scare up that $8,499 asking? Or, does this high-riding hearse not stand a ghost of a chance?
You decide!

Gadsden, AL Craigslist, or go here if the ad disappears.
H/T to Satan for the hookup!
Help me out with NPOCP. Hit me up at rob@jalopnik.com and send me a fixed-price tip. Remember to include your Kinja handle.