The Fox body Mustang has long been viewed as offering some of the best bang for your buck you could find. Today's Nice Price or Crack Pipe GT is a lot of bucks, but is it enough bang?
Gruppo Bertone has been around since 1912, the year it was founded by Giovanni Bertone. He started out building horse-drawn utility wagons and, as such things happen, later branched out into automobiles. As a design house, Bertone has, in the ensuing years created some of the industry's most loin-stirring designs.

The 1990 Bertone Freeclimber we featured yesterday is perhaps not the greatest representative for so illustrious a company, but it is representative of the shrewd marketing sense that allowed Bertone to stoically soldier on after all these years.
Unfortunately for the seller, it seemingly was also unrepresentative of the $20,800 asking price for this rare in America edition. The result? An 86 percent Crack Pipe loss.
G/O Media may get a commission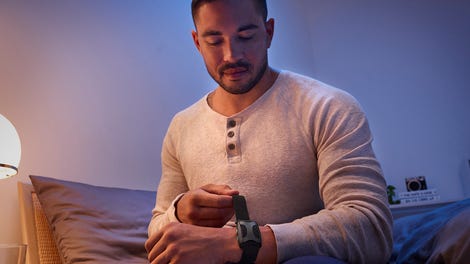 If that Bertone didn't equate to value, what car might be the best candidate to do so? At the very least, which might offer the greatest likelihood of giving you the most performance for your pennies? Did I hear a chorus of Foxstang out there? Yeah, I know what's going on.
Here we have a 1987 Ford Mustang GT, colloquially known as a Foxstang for its Fox platform underpinnings and Mustang badges. Introduced in 1978 in replacement of the Mustang II, the third generation Mustang took is platform, drivetrain, and even its dash from the Fairmont, introduced a year earlier. Lacking the Mustang's traditional styling cues—side scoops, horse logos and three-bar tail lights—Ford's new pony still proved a hit, at one point in its career even outselling GM's Camaro AND Firebird combined.
The Foxstang would endure for a remarkable 15 years before being supplanted by the SN95. That model still used a derivation of the original Fox platform and would remain on the market for another decade. That's 25 years for what's essentially one model line.
You might imagine that over the course of those two and a half decades a lot of Mustangs would leave the corral, and you'd be right. The Foxstang generation also saw Ford return to pony performance, giving people not just the looks but the balls to put behind them.
At the height of this model's reign you could get a pretty decent performing V8 backed up by a stout manual gearbox and reasonably well-located solid axle rear end. You could order those in anything from a plain jane notchback to look-at-me GT with T-tops and enough urethane body extensions to make any parking lot a party.
This 1987 GT comes in two-tone gray over silver and with a ludicrously red interior. It boasts an amazingly low 18,000 miles on the clock, and looks remarkably clean for its age. These cars typically present with paint scraped off the airdams and rear valances, evidence of run-ins with curbs, and that typically exposes the raw amber-colored plastic underneath.

This one suffers none of that. It does sport aftermarket headlamps and turn indicators up front, while out back it gets what are claimed to be Cobra tail light panels. Paint is shiny and all the trim appears to be intact. The big option here appears to be the T-tops and those are said to be leak-free which is nice.
The interior is in fine fettle as well, with a plaid cloth on the sport buckets and rear bench, and a dull as dishwater two-spoke steering wheel ahead of those. An aftermarket head unit sits in the dash, but otherwise it all looks pretty stock in here, right down to the expected door levers that have popped out a bit because they all do that.
Mechanically, the car comes with a 225 horsepower/300 lb-ft of torque 302 V8. That fuel injected mill is about as dirt simple as you could want and should prove to be reasonably stout as there's not much that can go wrong with them. The ad notes the addition of BBK headers and some Borla exhaust bits. It also claims a new clutch, oil pump (!), main seal, and brakes. All in all it seems a well sorted if criminally under-used ride. What might that be worth?
As I noted at the outset, Mustangs are considered to be some of the best values in performance automobiles. You can get into a 'Stang for a few measly bucks and then build it the way you like. In that way it's sort of like the salad bar at Souplantation, only without the potential for catching Shigellosis.
This is one of the nicest Foxstangs you might find, and it's the extrovert's delight GT as well. The T-tops are just the glass panel cherry on top. The question you have to answer is whether or not that makes its $12,000 asking too much to ask. What do you think, is this incredibly low-mileage Mustang worth that kind of cash? Or, is this a Foxstang with a price that stinks?
You decide!
Denver, CO Craigslist, or go here if the ad disappears.
H/T to Pointy Deity for the hookup!
Help me out with NPOCP. Hit me up at rob@jalopnik.com and send me a fixed-price tip. Remember to include your Kinja handle.