Designo sounds like the worst superhero ever, one whose super power is infallible fashion sense. It also sounds like today's Nice Price or Crack Pipe Mercedes E class, which features special trim and… some other attributes.
You know who would have liked yesterday's 1992 Nissan NX2000? Oscar the Grouch, that's who. The monobrowed street sage would not only have had no problem with the car's trash-strewn interior, he would have in fact reveled in it.
Sadly for the seller, few of us share Oscar's affinity for filth, and that detritus-filled cabin proved a significant turn off, so much so that the car earned a sizable 73-percent Crack Pipe loss for its $4,400 price. Someone should also explain to Oscar that his side of Sesame Street is posted no parking on… that's right, trash days.
Trash, waste, cast offs, unwelcome, there are a lot of terms for things we don't want. We're going to have to see if, for you, any of them apply to the owner-modifications made to today's 2000 Mercedes Benz E320 designo. I bring up the point this early in the discussion because I don't want you to think that any of them are irreversible.
G/O Media may get a commission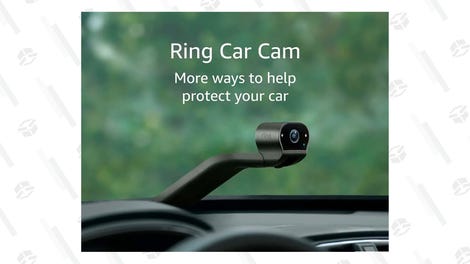 First off however, what the hell is a designo, right? Mercedes' designo shop is to the luxury accoutrements crowd what their AMG brand is to performance seekers. I'll just let the company's marketing agency speak for themselves:
Elevating the craftsmanship of Mercedes-Benz to a more personal, more handcrafted level is no easy task. At the designo workshop at the Mercedes-Benz plant in Sindelfingen, Germany, it takes over 250 artisans to transform the desires of our customers into exquisitely unique versions of our standard-production vehicles. Paintwork choices include deep, high-gloss colors as well as ultramodern, low-sheen matte finishes. And simply creating one seat cover uses five square meters of leather — not counting the amount rejected for not meeting our exacting standards. With exquisitely tailored packages and a gallery of individual elements, designo is the ultimate expression of your style and Mercedes-Benz quality.
You might notice that one of the design decisions designo made was not to capitalize the first letter of the workshop's name. That really pushes the boundaries of social convention. Also, for some reason I read that in my head in Bill Pullman's voice. You too? Weird.
This W210 E Class Sedan is a design and it comes in E320 guise, which means that under the hood lies a massive, redundant plastic cover. Below that sits Mercedes' 3.2-litre M112 engine. This 18-valve V6 is good for 221 horsepower and 232 lb ft of torque. Interestingly, that's more horsepower and the same amount of torques as the 24-valve straight six engine this one replaced in the E. Gearbox duties are handled by the company's 722.6 five-speed automatic.
'Okay, but what about the designo?' I hear you saying. That's reflected in the exterior paint which is a deep 'Espresso Brown' and looks to still be in damn-fine shape almost 20 years after its debut. The interior features an amazing mix of brown butter leather and gorgeous Elmwood trim which extends to the steering wheel rim and the door caps.
Everything looks to be in excellent shape and special enough to make us seriously consider a W210. I mean, let's be honest, if it weren't extra fancy you wouldn't give this car a second look, would you?
The mechanicals have seen their share of service and replacements. The latter include the rear main, transmission coolant lines, engine mounts, and front springs. On the down side, there is reportedly some paint bubble showing at the wheel arches and an intermittent CEL on the dash that the seller attributes to a failing upstream O2 sensor. The gas gauge is also apparently inaccurate by fully 25%.

Those issues aren't all that bad. Then there's the visual embellishments that the owner has had added—and paid money to do so—that I think we all might agree are a take it or leave it proposition. I'm going to go out on a limb here and say most—nay, all of us—would leave them.
They include faux AMG and E5 (?) badging on the back, ravioli cutter badges on the grille, and a whole bunch of vinyl wrap on the hood and rockers. Also, inexplicably, there are phony hood lock pins atop the faux carbon fiber wrapped nose making the car look like it just came in for its annual EKG.
The good news is, all of this can be removed with little or no reminder left on the car. And with the special designo paint why wouldn't you want to centerpiece the car's natural beauty uncomplicated by such frippery?
The cost to return this swank Benz to its original, haute couture state is a modest $3,200. That get's you a pretty interesting and fairly modern car. With 151,000 on the clock, decent maintenance record, and a clear title, it also should be set to wrap you in the lap of luxury for a good bit more.
What do you think, is this designo worth that $3,200 asking, wrap, badges, pins and all? Or, is that priced designed to fail?
You decide!

Minneapolis, MN Craigslist, or go here if the ad disappears.
H/T to EdHelmsBakery for the hookup!
Help me out with NPOCP. Hit me up at rob@jalopnik.com and send a me a fixed-price tip. Remember to include your Kinja handle.