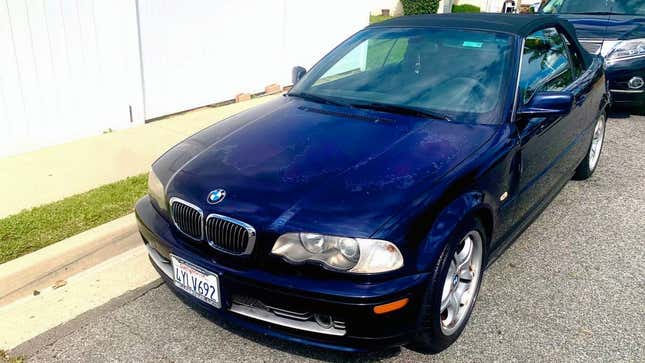 The ad for today's Nice Price or No Dice 330Ci claims its first owner put a lot of money into the engine. We'll have to decide how much money should now rightfully go into the car as a whole.
We Can't Stop Disagreeing About the Chevy SSR
As many of you noted in yesterday's comments, Tesla remains the gold standard for electric cars, in terms of innovation, space utilization, and range. The 2021 Porsche Taycan that we looked at — and which generated those comments — is a contender to Tesla's crown, but at $79,999, there were too many areas where a cheaper Tesla would likely prove the better option. Ultimately, that resulted in a 73 percent No Dice loss.
If yesterday's Porsche was too cramped, too electric, and, as we discovered, too expensive, what might someone do to scratch that fancy German car itch, but not break the bank doing it?
Well, maybe something like this 2002 BMW 330Ci might fit the bill. According to the seller, it's a "Real Beauty!!!" that "Runs Fast!! I don't know why the aesthetic description gets three exclamation marks and the boast of speed only gets two, but we've got more pressing things to discuss.
G/O Media may get a commission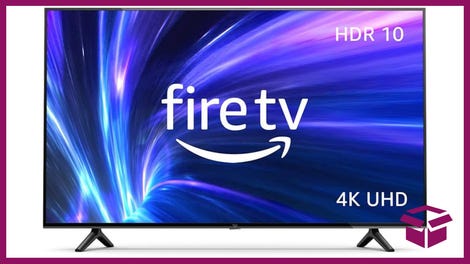 42% Off
Amazon Fire TV 50" 4K Smart TV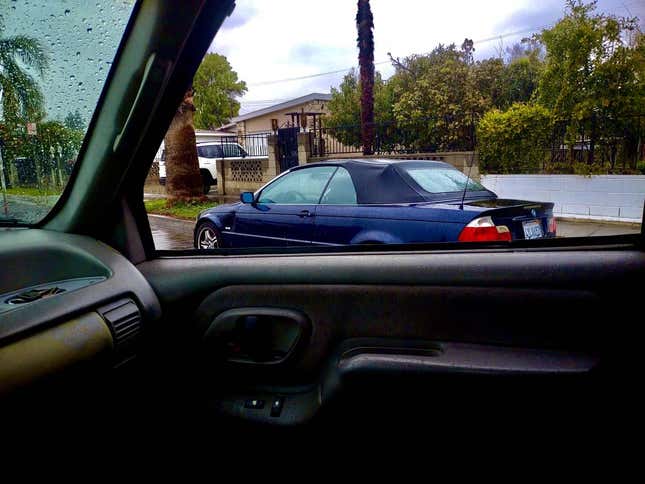 The two-owner car rocks an impressive 200,000 miles on the ticker and is claimed to have had oil changes every 5K. That's 40 changes! It's also said to have been dealer-serviced two to three times a year and to carry a clean title and current tags.
Visually, the car doesn't quite match its mechanical condition. Major blights include a failing top coat on the hood and a sizable dent on the driver's side front fender. Other noticeable war wounds are popping paint on the lip of the boot lid and a sizable scratch on the rear bumper.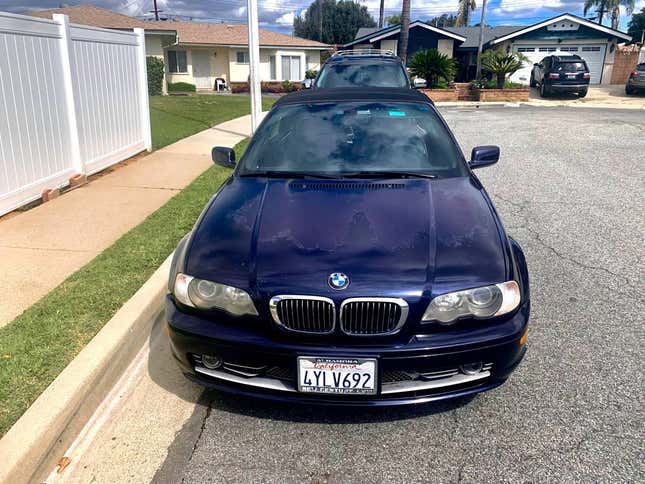 In all fairness, the car's basic structure seems sound and the most important part of the car, its convertible top, looks to be in great shape and is claimed to work without issue. The Style 68 Alloys also appear to be in good shape. No word, however, on the condition of the tires that wrap them.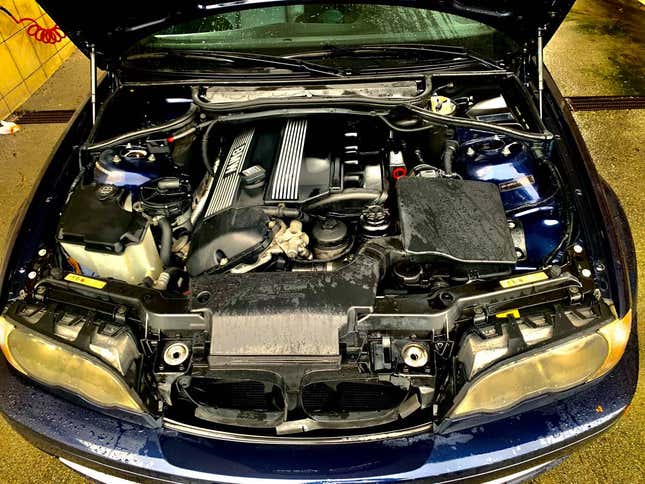 Under the hood lies BMW's M54B40 3.0-liter straight six. In the E46, that DOHC mill produces 225 horsepower and 214 lb-ft of torque. In this car, that's mated to a five-speed stick for row-yer-own fun. Nothing in the engine bay looks to have been monkeyed with and aside from the rubber snoods surrounding the double kidney intakes, it all seems intact. We don't get to see much of the interior, but the one weird closeup shot we do get doesn't show anything terrible.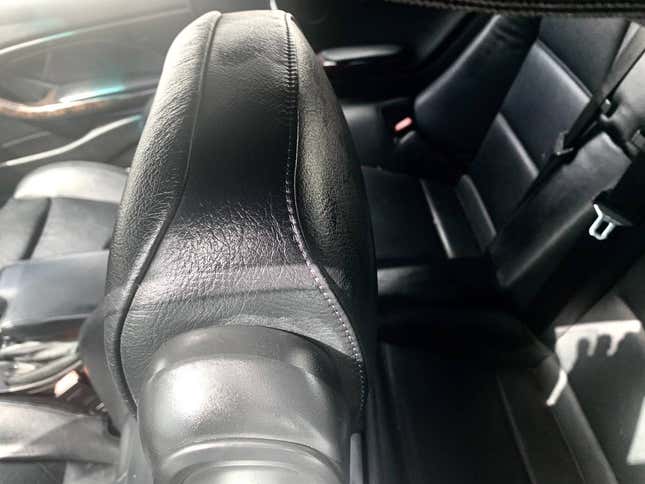 With spring less than a week away, there's lots of appeal to the idea of a convertible whip. And the E46 is in that sweet spot where, outside of the M3, they are reasonably affordable and old enough not to require an advanced degree in electrical engineering to wrench on. In its favor, this one seems not to need anything mechanically. The aesthetic flaws are also not problems that would prevent driving the car. The outlay to get behind the wheel is $3,999.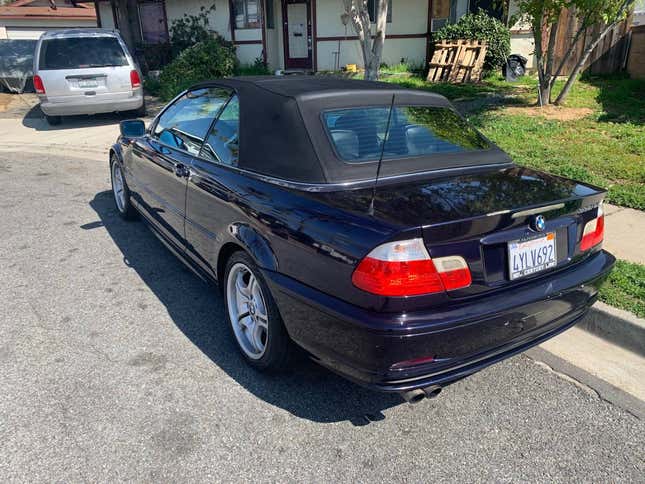 What's your take on this seemingly mechanically sound but visually imperfect 330Ci and that $3,999 price? Does that seem like a deal to get some top-down driving in? Or, do the flaws outweigh the fun?
You decide!
Los Angeles, California, Craigslist, or go here if the ad disappears.
H/T to Don R. for the hookup!
Help me out with NPOND. Hit me up at remslie@kinja.com and send me a fixed-price tip. Remember to include your Kinja handle.