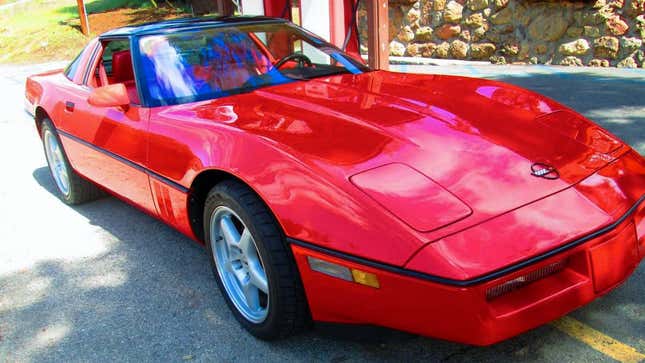 The seller of today's Nice Price or No Dice ZR1 says it's quicker than the other ZR1 they own, but space limitations are forcing a sale and this is the one they decided must go. Let's see if it's priced to make that sale just as quick as the car.
Here's a fun fact: Mitsubishi sells three different model names across five distinctly disparate body styles here in the States. I know! Who knew? It seems like it's been since forever anyone in the U.S. car-buying market gave a rat's rear end over anything that Mitsubishi makes. That decline was painfully obvious last Friday with the 2008 Mitsubishi Evolution X GSR that came under our scrutiny.
That rally-bred Lancer-based steroidal super sedan was once not only a range-topper for the Japanese marque but a legendary competitor to the likes of the Subaru WRXs and VW Golf Rs of the world. The general consensus on our EVO was "what have you done for me lately?" And that was despite it looking to be in decent shape and, at $17500, was priced lower than a new Mirage G4. Few of you would have taken either the old Evo or a new Mirage at that price, with the result being that our car fell in a sizable 80 percent No Dice loss.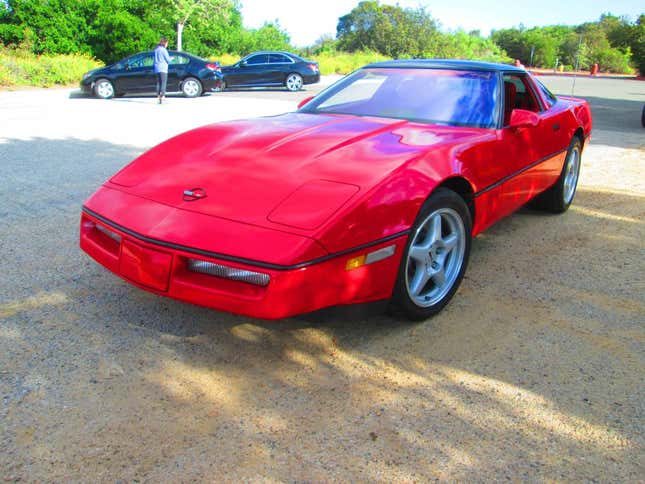 The Evo may not have found its place in the classic car compendium, but that's not bad. Undiscovered gems like that make for the perfect entry into classic car ownership for those with frugal sensibilities or meager means. Another car that has yet to gain appreciation is the C4 (1984—1996) Corvette. Many of those are still five-figure cars, even those with stick shifts and drop-able tops. Well, many are, with the notable exception of one C4; that being the mighty and storied ZR-1 edition.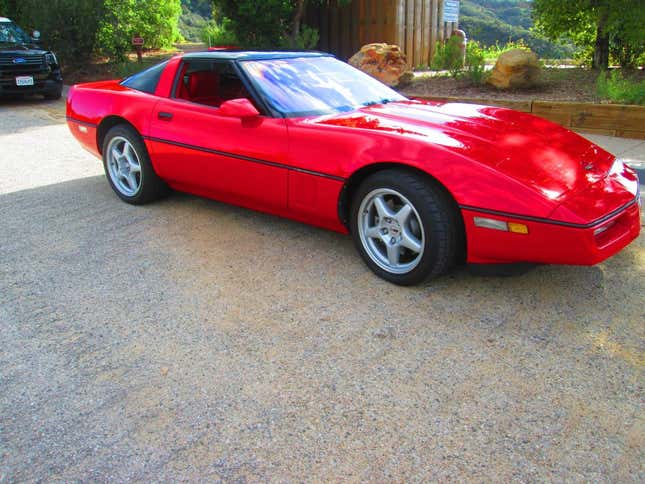 Now, truth be told, there have been lots of enhanced performance versions of the 'Vette over the years, and when it comes to the C4 or fourth-generation Corvette, the top honor goes to the aluminum engine-powered, big booty-having ZR-1.
Chevrolet's goal with the ZR-1 was to create what at the time would be the fastest production car on the planet. As an incentive to earn that title, GM's engineers gave the car the nickname "King of the Hill." To achieve that heady goal, the Bow Tie division turned to two partners, Group Lotus, the British sports car builder and engineering firm recently acquired by GM, and Mercury Marine, the Oklahoma, U.S.A.-based marine engine builder well-versed in the ins and outs of aluminum engine fabrication.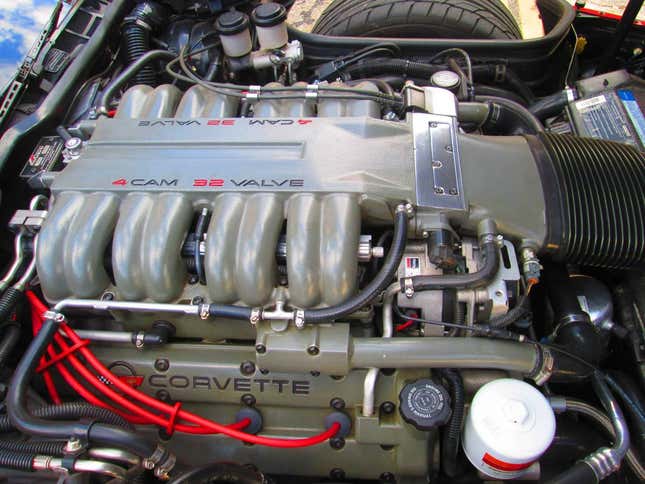 The result was an all-alloy V8 with quad cams, 32 valves for breathing, and a complex intake system that employs three throttle bodies and two tuned intake runners per cylinder for max performance across the entire rev range. At the model's introduction for the 1990 model year, that power was a claimed 380 horsepower and 370 lb-ft of torque. To make the most of those ponies, Chevy asked Lotus to help massage the ZR-1's suspension and braking and fitted the car with a ZF S6-40 six-speed manual as the only transmission offered in the car. The bigger back tires required wider fenders, joined by a unique rear facia incorporating squircle tail lamp lenses.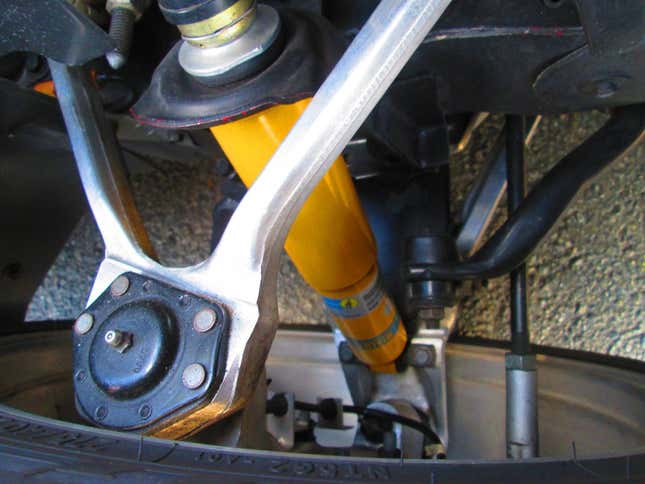 This one comes from the model's first year and carries a mere 39,500 miles under its belt. That doesn't mean it's just how it left Bowling Green, though. According to the ad, the car has had a number of updates and age-related replacements. Most notable among those is the ZF six-speed which the seller says has been worked over by ZFDoc out of Arizona and fitted with a short-shift kit. Along with that, the 'Vette has been given larger diameter exhaust (happily, still with its cats), a performance ECU chip, new fuel pumps, and ported secondary intakes.
In addition to the updates, the seller says that most of the engine sensors have been replaced, as have a number of oil lines. The engine looks clean enough to eat other cars' lunches off of, as does the FX3 suspension which is claimed to be working as it should and benefit from two new front shocks. The Nittos on the factory five-spokes are also fairly new enough, rounding out the list of expensive items already addressed. There's a new A/C compressor too, but apparently, that needed to be charged when the ad was posted.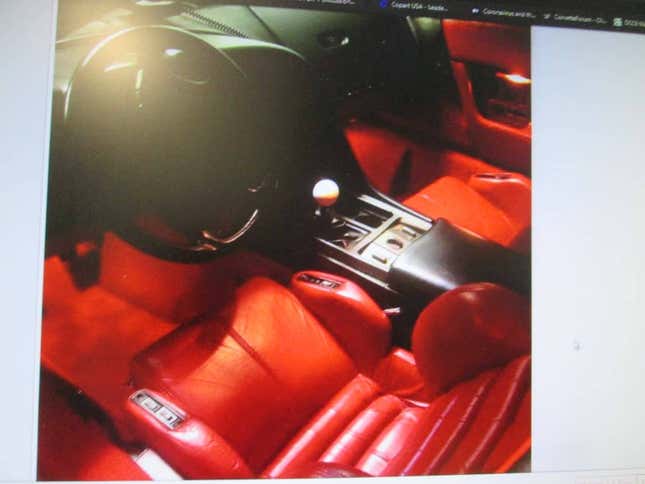 Visually, the car comes across in fine fashion, although to be honest, the pictures in the ad aren't the best. For some strange reason, the seller has decided to give us a mix of beauty shots and others (including of the interior) that are snaps of pictures on a computer monitor. Freaky.
That's OK though since it still gives us the gist of how the car looks. We also get the car's VIN and that it was originally a Florida car and carries a clean title. The seller claims it to be faster than their other ZR-1 (must be nice) but is advertising this one for sale to clear out driveway space. The asking price is $28,500 and it's now time for you to enter the chat and say whether or not that comes across as a deal.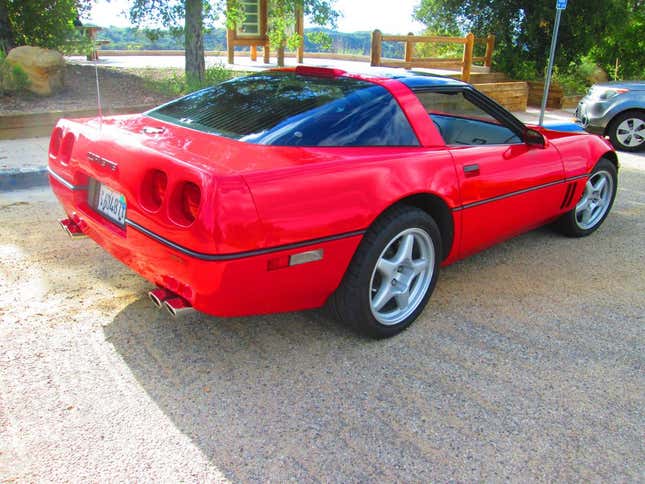 What do you say, is this seemingly well-maintained and updated ZR-1 worth that $28,500 as it's presented? Or, is that too much for any C4 no matter how many cams and valves it has?
You decide!
Los Angeles, California, Craigslist, or go here if the ad disappears.
Help me out with NPOND. Hit me up at remslie@kinja.com and send me a fixed-price tip. Remember to include your Kinja handle.