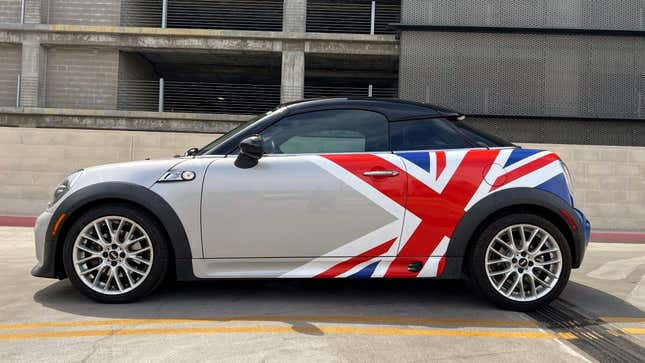 Today's Nice Price or No Dice Mini Coupe features custom Union Jack livery and exceptionally low miles. Let's see if it's price is a deal or has been jacked up beyond belief.
The classic pickup truck category is hot right now, and when a truck presents as well as did yesterday's 1978 Dodge Warlock, no voodoo is needed to make buyers interested. Of course, when our Dodge's $25,000 asking price was taken into account, some of that magic wore off. In the end, the spell it cast wasn't enough, and the truck fell in a 54 percent No Dice loss.
There seems to be some magic surrounding BMW's Mini brand. In a market dominated by SUVs and Crossover cars, Mini has carved out a surprisingly successful niche selling small boutique cars and elevating a simple model name to that of a brand. Under that Mini brand, the company has been able to introduce a plethora of models, all attempting to hew closely to Mini's original size and styling standards.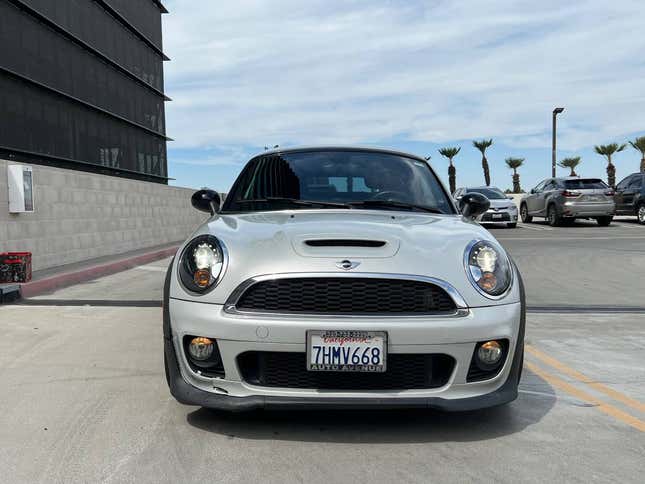 One of the oddest of the brand's outings was the 2011- 2015 Coupe, which took the standard Cooper hatch and reconfigured it into a two-seater wearing a lowered, backward cap roofline. As two-seaters as a category aren't tremendously popular on the whole, the Coupe didn't prove as well-received as Mini had hoped. That meant no replacement was offered after the car's short five-year run, making them fairly rare in Mini-dom.
This 2013 Mini Cooper Coupe is one such car, and it has a lot going for it. First and foremost, it's the top-of-the-heap Cooper S model rocking the John Cooper Works package. That bit of kit upgrades the suspension, brakes, wheels, and exhaust over the standard car.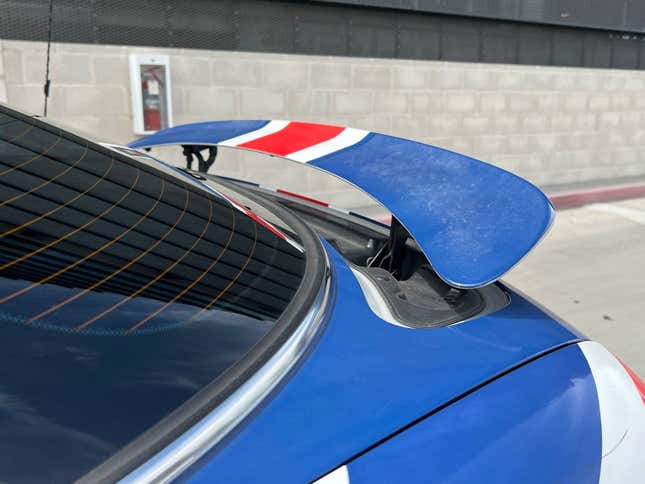 It also comes with a bold Union Jack livery over the entirety of its back end, bringing some life to its otherwise mundane silver outer coat. A contrasting black roof masks somewhat the goofy brim-to-the-back roofline, but it's still there if you look hard enough.
Everything on the car appears to be in decent shape, save for a small crack in the front lip and some substantial fading of the paint on the active aero rear spoiler. There also seems to be a couple of scratches on the fender behind the fuel filler. Both of those issues may be only afflicting the stylized flag, which may be nothing more than a vinyl wrap and hence possible to remove without too much trouble. Thankfully, that appliqué is the only Union Jack on the car. The tail lamps are retro-styled and fairly simple and nondescript. For many, that's preferable to the stylized half-flag lamps on the present-day Mini that frustratingly use the design's inward-facing arrows as turn signals.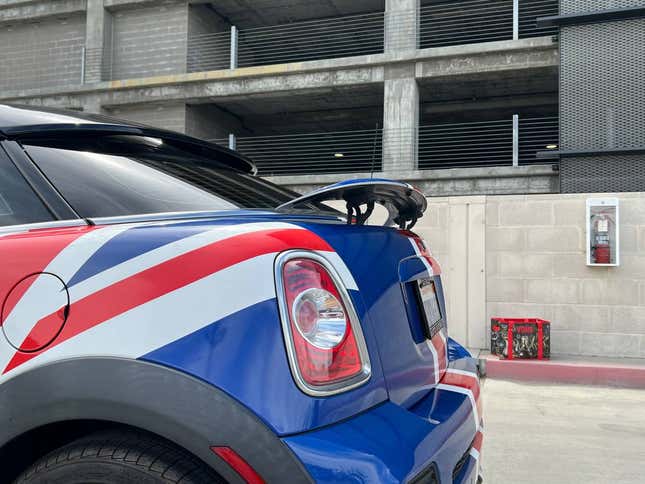 Mini cabins have always been expressive, featuring modern conveniences wrapped in throwback retro styling. This Coupe is no exception, offering the standard Mini dash and front two seats. Everything looks to be in good shape here, too, with no obvious wear on any of the tactile surfaces or the seat upholstery. Despite the car's small size, it offers a full spate of comfort and convenience features, only belaying its age by the lack of any sort of digital display save for the BMW-esque pixel readouts under both speedo and tach.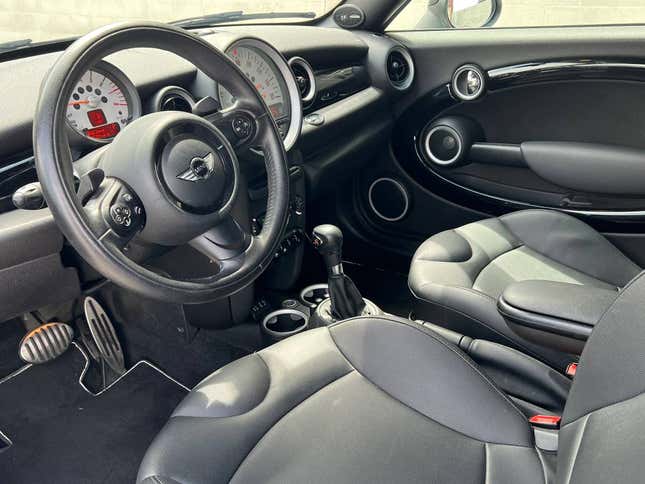 For power, the Coupe employs a 1.6-liter turbocharged and intercooled inline four, providing 208 horses and 184 lb-ft of torque. In this Coupe, that's mated to the optional six-speed Steptronic automatic with the choice of either leave-it-alone or flappy-paddle action.
According to the seller, the car is in "as-new condition" and comes with a very modest 37,000 miles on the clock. It sports a clean title and both its original keys/fobs. What might such an eclectic if small car go for today?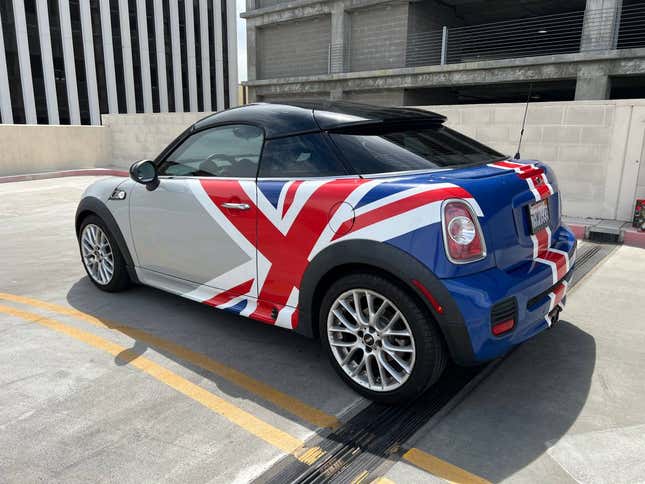 The ad asks $15,500 for the Mini and advises interested parties to call the seller for a "private showing." Since the idea of a private showing sounds a little creepy, let's talk about this car and that price right out here in the open.
What's your take on this Coupe and that $15,500 asking? Does that seem fair for a car with such an expressive look? Or is that price just too maxi for this Mini?
You decide!
Los Angeles, California, Craigslist, or go here if the ad disappears.
H/T to Lane Peters for the hookup!
Help me out with NPOND. Hit me up at remslie@kinja.com and send me a fixed-price tip. Remember to include your Kinja handle.