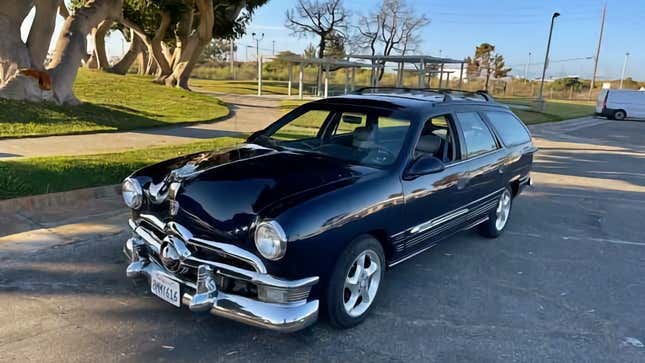 Whoever modded today's Nice Price or No Dice Mercury Sable wagon by incorporating features from a '50 Ford should receive an award for audacity and kudos for the quality of the conversion. Let's see if the price tag is equally admirable.
It's interesting that within the past couple of weeks, we've been able to dance with not one but two of Fiat's famously diminutive classic sports cars — a 1975 X1/9 not that long ago and a 1968 Fiat 850 Spider just this past Friday. Of the two, the Spider fared better, unsurprising given its far lower $5,900 price tag and almost as nice of shape. That combo brought about a solid 67 percent Nice Price win for the compact convertible captivator.
Over the span of its more than a century of existence, the Ford Motor Company has introduced a number of iconic and course-altering products to its lineup. Numerous of the company's wares, from the Model T to, most recently, the F-150 Lightning, an all-electric edition of the company's — and America's — top-selling vehicle, have proven to be singularly epochal.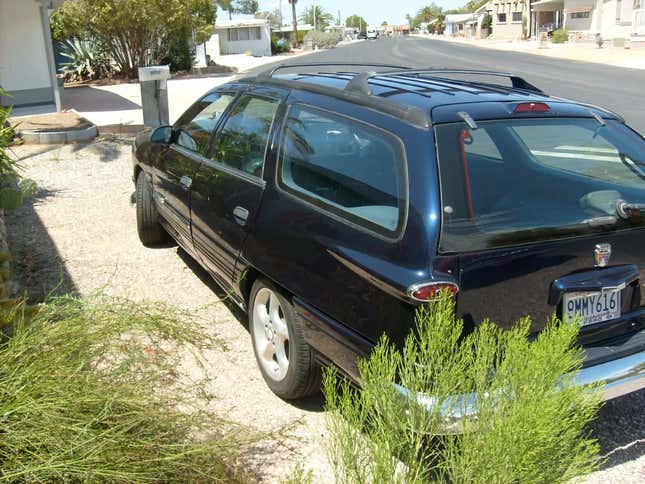 Today's 1988 Mercury Sable wagon combines two such iconic vehicles masterfully into one. The first of those is the 1950 Ford, a clean-sheet design introduced the year prior in replacement for the pre-war Ford and long considered the car that saved the company. The latter of those is the Mercury Sable, a gutsy '80s design shared with the Ford Taurus, which was yet another risky and innovative offering that would prove an out-of-the-park home run for the company.
Here's the craziest aspect of this custom melding of styles and eras: almost as many years separate the Sable from the era of its Ford front clip as does from its model year and the present day. Feel old yet?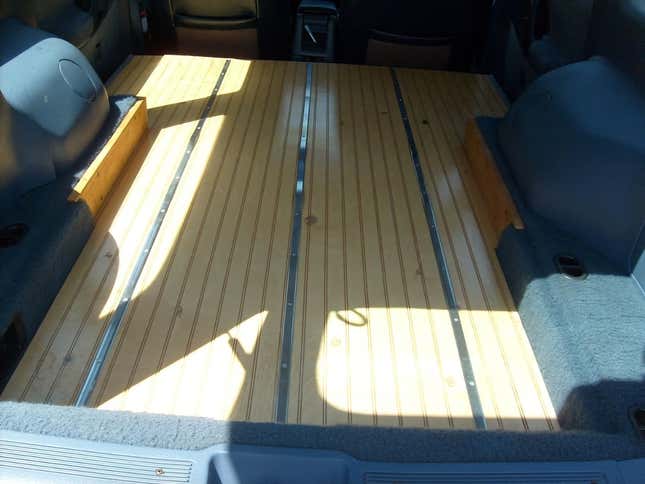 We aren't told who built this amazing amalgamation of retro throw-back '50s Fordor and '80s future-speak Sable wagon, but if we could find them, I would gladly shake their hand and buy them a beer — the car is just that ass-kickingly audacious.
It's amazing how well the '50s Ford bits have been integrated into the Sable's styling, and I suspect that the retro parts are not old steel but actually a fiberglass kit originally intended for a '90s Thunderbird or Cougar. The front end is successful enough, but the grafting of the horizontal tail lamps and their wind-split fender bulges is a masterclass in metal modding.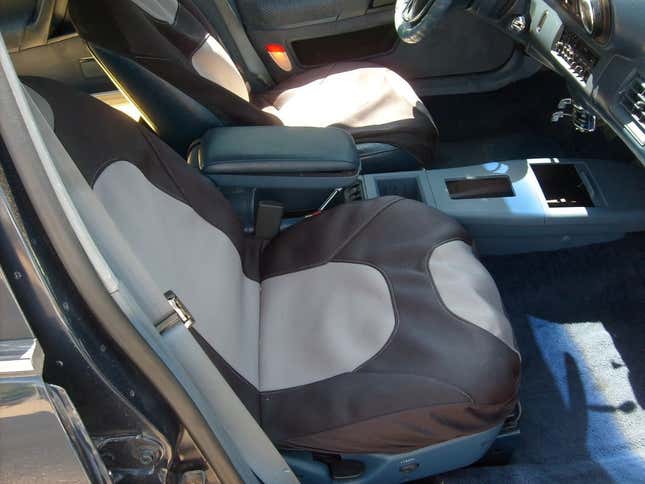 Other retro touches adding to the time warp effect include tailgate badging, side trim, and, in the cabin, both a wood load floor and an old-school horn ring somehow mounted to the stock Sable steering wheel. There are a few other tidbits that go unexplained here, things like a clock taking the place of an air vent and what appear to be redundant climate controls mounted under the dashboard.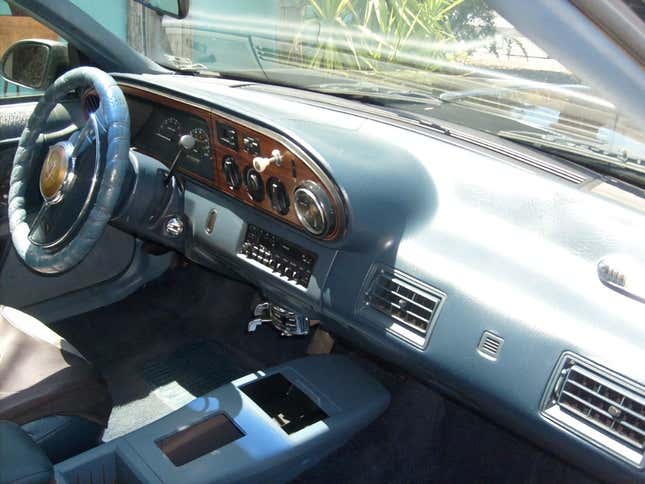 It's not all an old-school pep rally, though. At issue are the remaining seats, which wear ill-fitting and out-of-the-moment covers due to apparently worn seating surfaces. There's also the question of the nondescript five-spoke alloy wheels that don't speak to either era the car attempts to bridge.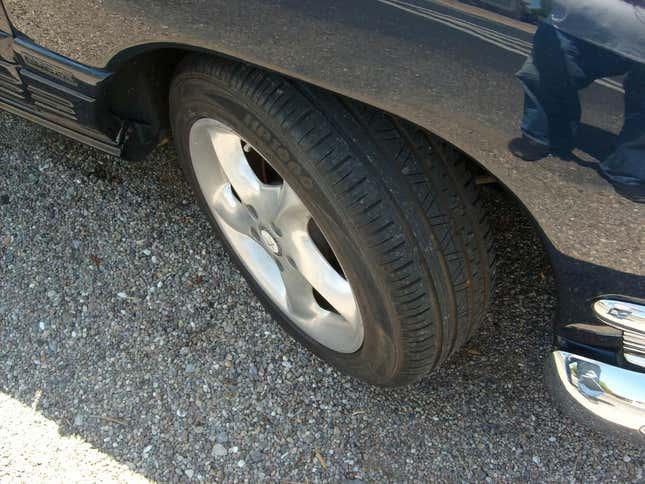 The drivetrain is solidly '80s Sable, featuring a 140-horsepower 3.8-liter Essex pushrod V6 and a four-speed AXOD automatic with column shift. The ad claims the car to have lived its life in Southern California and hence is free from rust. At a reported 96,000 miles, it's touted as still running great and being an economical ride. A clean title comes with the car.
The seller has set a $14,500 price and claims to have received a lot of bites at that price but no serious buyers as yet. Maybe they would have fared better if they had listed the car under the 'Autos' category instead of 'Boats.' I mean, the Sable isn't anywhere near big enough to be considered a land yacht.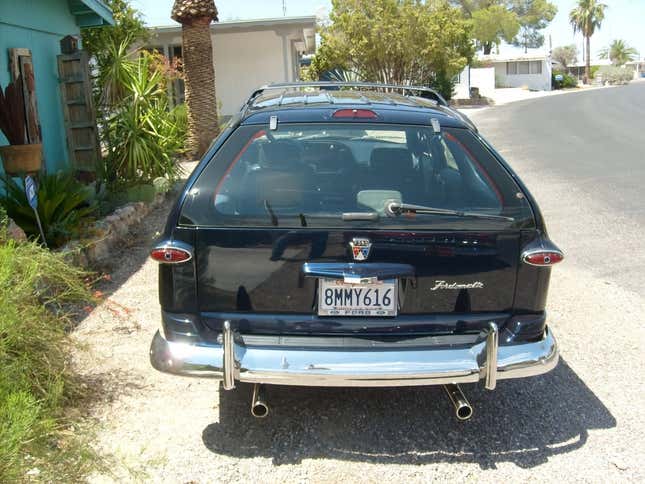 Discounting the category error for a moment, we'll now have to determine if mistakes might also have been made in setting that $14,500 price tag. What do you say? Is that a fair price for so amazing a car? Or, despite the cars's old-school aspirations, is that asking too much?
You decide!
Facebook Marketplace out of Tucson, Arizona, or go here if the ad disappears.
H/T to Patrick Moir for the hookup!
Help me out with NPOND. Hit me up at remslie@kinja.com and send me a fixed-price tip. Remember to include your Kinja handle.