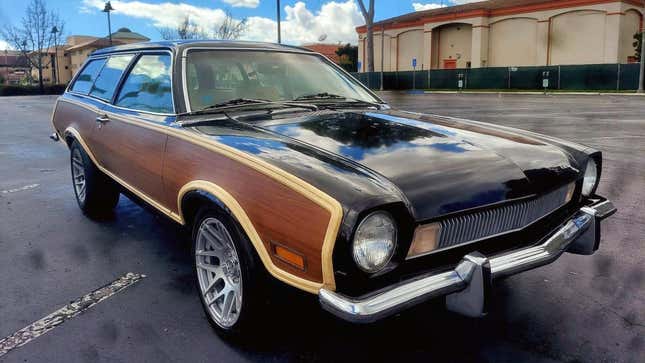 The seller of today's Nice Price or No Dice Ford Pinto describes it as "not a concours car, but an extremely nice 50-year-old driver quality vehicle." Let's see what that might just translate to in dollars and cents.
We Can't Stop Disagreeing About the Chevy SSR
It's human nature to want to take something good and make it even better. That's how we got the Bacon, Lettuce, Tomato, and Avocado sandwich. It's also how we arrived at cars like yesterday's 2014 Honda Civic Si. As a base vehicle, the Civic is arguably pretty decent. Adding a hot VTEC motor, some suspension tweaks, and some not-so-subtle badging announcing its intentions makes it even better. Yesterday's car did suffer a bit under the weight of some aftermarket wheels and a coilover suspension downgrade, but was otherwise stock.
Those mods, plus a general malaise over this particular generation of Civic clouded opinions on the car's $15,500 asking price. In the end, those clouds parted, revealing a 75 percent No Dice loss.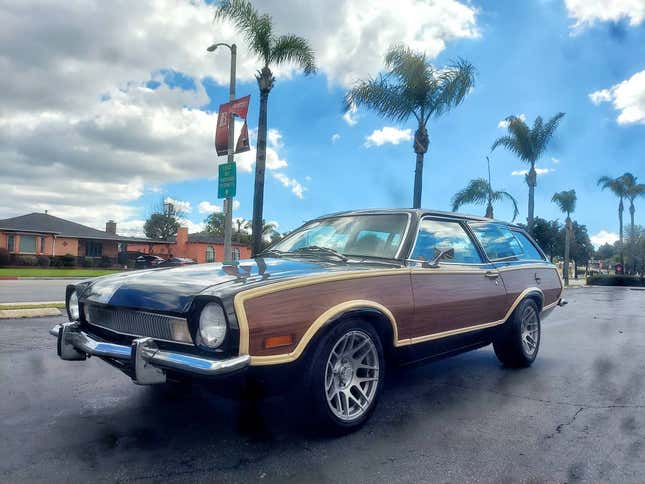 G/O Media may get a commission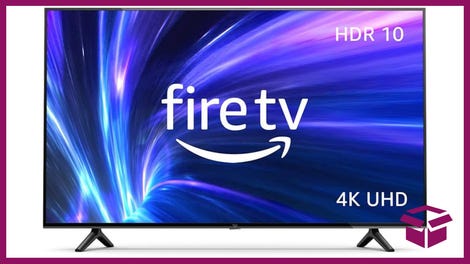 42% Off
Amazon Fire TV 50" 4K Smart TV
When Honda first introduced the Civic to the U.S., it was a revelation. Here was a small, inexpensive car that could fit four and get upwards of 40 miles to the gallon. Compared to the American small cars of the time, which weren't as small and lacked such niceties as four-wheel independent suspension and space-saving FWD, the Civic was like from another planet. The one thing that initial Civic lacked though, was the option of a woody wagon. That would have to wait until the second generation and may have been the saving grace for American competitors like this 1972 Ford Pinto.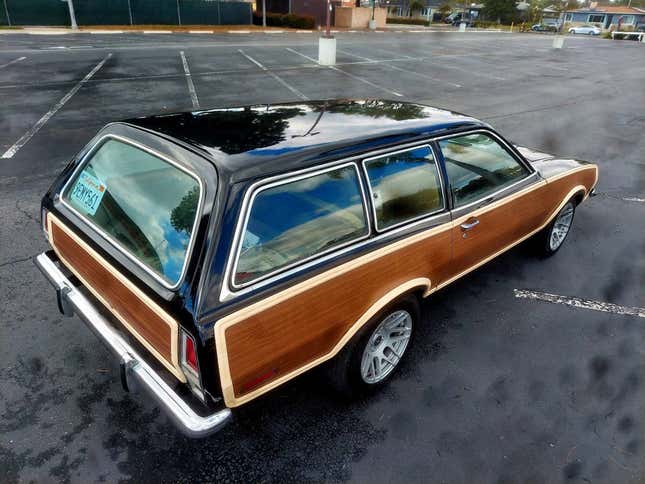 Now to be fair to the Pinto, I was being disingenuous in this post's headline. The Pinto wagon never suffered from the post-accident fire issues that plagued the sedan and hatchback-body cars. That was a benefit of the extended floorpan which required the fuel filler to be moved from the rear center of the car to the left flank.
The wagon is more appealing than the sedan or hatch in other ways too. It's more capacious for one thing. It also offers better visibility owing to its large window area. It could even be argued that the wagon is the best-looking Pinto, seeing as the extended roofline balances the long nose better than the Quasimodo-like sedan and hatch.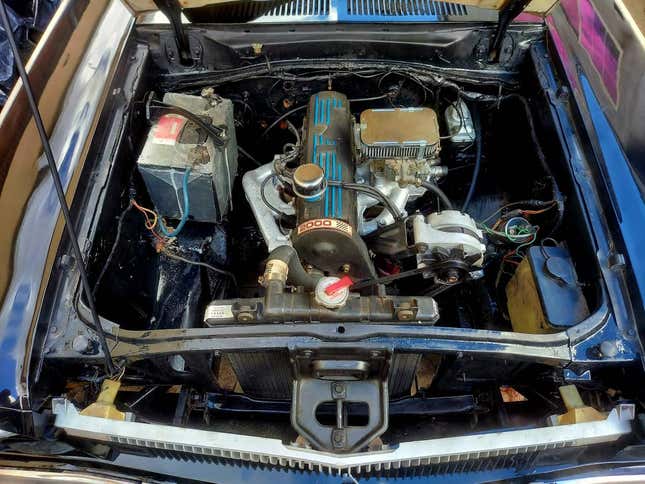 The chef's kiss for this car, however, is that wonderful dimensional woody siding. Yes, it's a vinyl decal, but the contrasting trim makes it seem better thought out than that implies.
Ford once touted itself as the "Wagonmaster" with a rich history involving not just wagons, but Woodies. In 1972, the Pinto was the smallest of four wagons Ford offered American buyers, while the smallest, the Pinto, was notable for a number of fronts. Along with its platform-mate, the Mustang II, it was the first North American Ford to offer rack-and-pinion steering and electronic ignition. It was also the only Ford wagon to offer a manual transmission.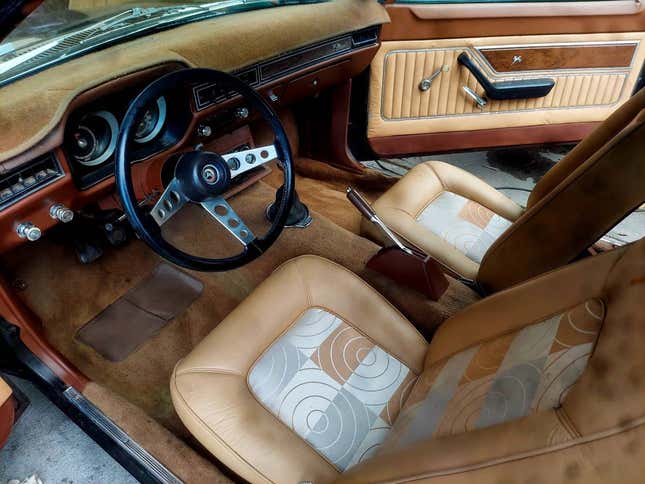 This '72 has that four-speed stick, mated to a 2.0-liter SOHC "Lima" four. That engine was factory rated for 86 horsepower, but this one looks to have some aftermarket tomfoolery under the hood (and what's with not unwrapping the battery?) which may impact that output.
It's said to have had a recent major service, including a timing belt refresh which on old-school engines like this tends to be a far more frequent need. It's also claimed to drive well despite its age. Over-sized aftermarket wheels lend the car an interesting look, and likely make finding tires a whole lot easier.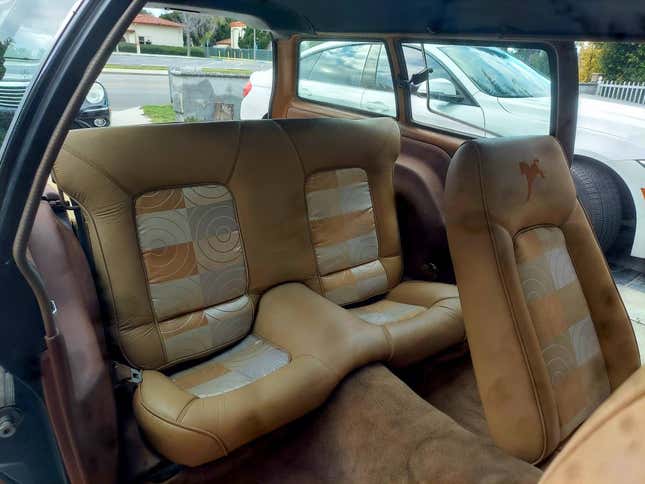 The interior features new upholstery that still looks appropriate for its originating time period. All the hard to find plastic bits are still there, as is the factory radio. The mileage is stated to be 99,999, but that's likely just an ad filler. The title is clear and the seller says the car gets lots of looks at car shows. The asking price is $14,500.
Now, that's just one-grand shy of what yesterday's 2014 Civic Si was asking, and you can bet your grandma that the Honda is a better car every day and in every way. What the Honda isn't, though, is a Woodie from the "Wagonmaster." Does that make all the difference in this Pinto's defense?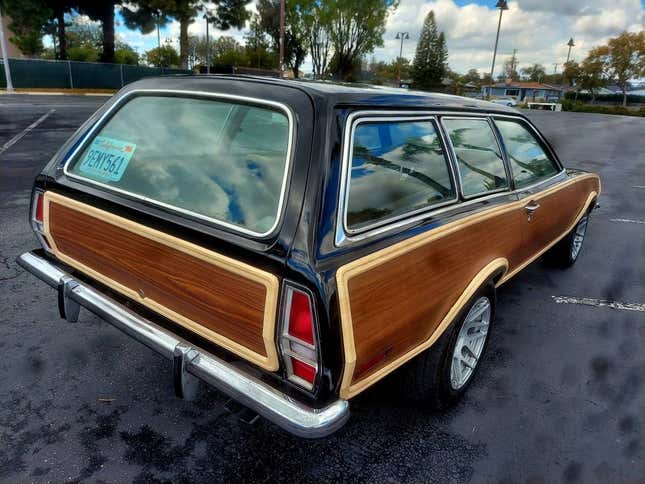 What do you think? Could this survivor Pinto command that $14,500 asking? Or, does that price have you thinking this Woodie is a wouldn't?
You decide!
Los Angeles, California, Craigslist, or go here if the ad disappears.
Help me out with NPOND. Hit me up at remslie@kinja.com and send me a fixed-price tip. Remember to include your Kinja handle.