Last year was good for Aston Martin in that it actually posted its first profit in eight years and had record sales. There were rumblings then of the British automaker thinking about pursuing an IPO. Now, those rumblings seem to have solidified into a plan.
The company will apparently float on the London Stock Exchange with a value of up to £5 billion, or $6.4 billion, reports Reuters. From the story:
The firm, which last year made its first profit since 2010 and has gone bankrupt seven times in its history, said on Wednesday the IPO would involve a sale of shares by its main owners, Kuwaiti and Italian private equity groups, with at least 25 percent of the stock to be floated.

It said it had filed a registration document with Britain's Financial Conduct Authority, a requirement for firms considering an IPO, at a time when the likes of Tesla boss Elon Musk have slammed the additional pressures of being listed.
Aston Martin boss Andy Palmer told the outlet:
"We can demonstrate that Brexit is not a major effect for us. If there is a tariff into Europe, it's countered by a tariff into the UK for our competitors so you might lose a little bit of market share in the EU but you pick it up in the UK.
G/O Media may get a commission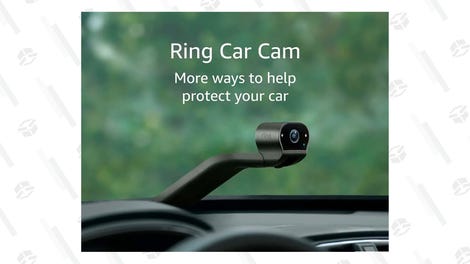 Since many new Astons use AMG engines that come from Germany, the company had increased its stock accordingly. It's unclear what would happen to AMG's stake in the company if it goes public.
For the past couple of years, Aston Martin has been expanding aggressively. In addition to bringing relatively high volume sellers like the DB11 to market, it's also stuck its name on a high rise apartment in Miami and commissioned a private submarine. It's also planning a standalone electric car brand that will start with an SUV. Clearly, it's looking to keep up that expansion.
If Aston Martin succeeds in going public, like Ferrari did in 2015, it would be the first British automaker to do so in years, as Jaguar, Bentley and Lotus were all sold to foreign companies.