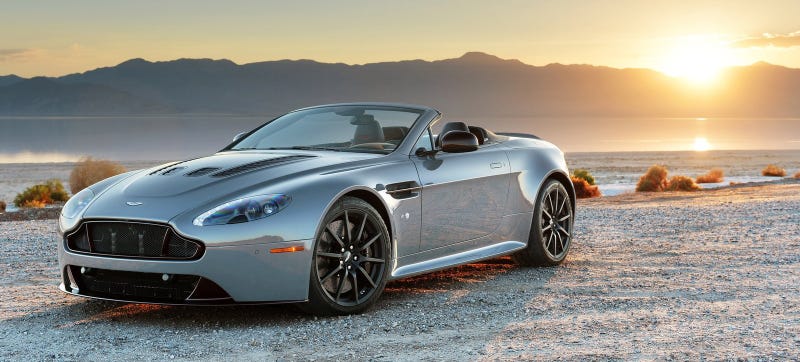 When you're a small boutique manufacturer like Aston Martin, it's tough to comply with all the latest safety regulations across all the different markets. For a while, it looked like their lack of compliance with a new side impact regulation could threaten some U.S. sales, but they're reportedly good — for now.
On Friday the National Highway Traffic Safety Administration granted the British sports car maker a temporary exemption to new safety rules, giving them longer to comply due to the niche nature of their sales, reports Automotive News.
It all sounds very wonky, but the upside is that Aston won't have to halt sales of the DB9 and Vantage in the U.S. That's very good news. In a statement, NHTSA officials said "The basis for the grant is that compliance would cause substantial economic hardship to a low volume manufacturer that has tried in good faith to comply with the standard."
AN reports that had Aston been denied the exemption, it could have cost them nearly 700 car sales over three years — not an inconsequential amount when you're as small and exclusive as they are.
Aston Martin will have until 2016 and 2017 to comply with the new rules for the DB9 and Vantage, respectively.