BMW's art cars are pretentious exercises in corporate art. Or maybe not. An afternoon with the most famous of them all — Andy Warhol's BMW M1 — reveals a breakneck beauty.
Cars in Museums
It was a workday afternoon, the city thumping lightly in the midsummer heat, and our Budapest intern Máté Petrány had just returned from helping to unpack the
G/O Media may get a commission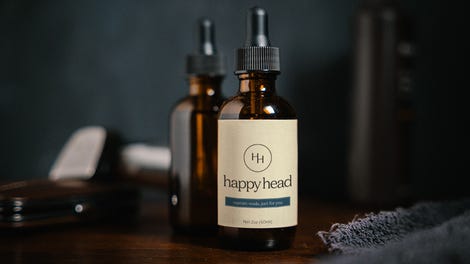 world's most famous BMW, the Le Mans-bloodied M1 painted by Andy Warhol in 23 minutes. Máté was trying to convince me to attend a press conference for the car's local showing at the Palace of Arts, a massive museum where the car was to be on display for a month.
"It's a BMW with paint sitting in a fucking museum," is what I told him, or something to the tune.
Pardon the prejudical lack of appreciation, but I've always though of BMW's art cars as the epitome of corporate bullshit. While BMW is a lovable company in many ways, in their independence, in their better-than-average focus on what really matters in a car, in their general attitude of fuck off to everyone who doesn't agree, they have a tendency to get carried away by heavy-handed, strained, and very German publicity efforts. The art cars.
Cars are not art. Cars are machines that turn gasoline into miles. They may inspire art, they may inspire and influence wars, they may
shape our culture in profound ways, but cars covered in wacky paintjobs are still nothing but cars, even if they help the Bavarians build even more mellifluous straight sixes.
BMW has a history of making these things, of commissioning artists to get wild on canvases of aluminum und shteel. The results most often end up in museums. Not Warhol's M1, though. Warhol's M1 was painted for war in France.
The Platonic Ideal of the BMW
You know the M1.
It's the sacred cow of the BMW enthusiast, the homologation special turned religious object built in sub-Miura numbers over 30 years ago. The car that's such a
perfect expression of Freude am Fahre that it's quite unlike any BMW built before or since. Low, wedge-shaped, mid-engined, it's more a double spread in a picture book about early '70s Italian concept cars than a German road racer, a genuine Giugiaro origami.
It is a thoroughly weird car, conceived back when BMW was on its way to becoming the Bavarian Death Star from being little more than a punk rival to Mercedes–Benz. How it was built by Lamborghini, who suffered one of their pre-Audi bankruptcies, forcing BMW to repo the M1 shells from the factory at Sant'Agata Bolognese before they could be sold off for scrap.
"It's strange how a few minor details turn what is essentially a Lamborghini into the ultimate BMW," Máté told me on the phone after helping to unpack the car. "All it takes is a kidney-shaped grille, a Hofmeister kink, and a little squaring off of lines."
The Waves of van Gogh
I used to think viewing paintings in person was completely unnecessary. After all, what is a painting if not a flat surface covered in paint? And what part of it can a picture book or a screen not reproduce? Perhaps with better screens and better picture books, we may jettison the fetishizing of high-dollar originals and enjoy
artwork the way we enjoy books, where a copy of Kurt Vonnegut's Bluebeard bound in whale penis leather reads exactly the same as a plain text file.
Unfortunately, my neat theory was shattered a few years ago by Vincent van Gogh's Seascape at Saintes-Maries, an innocent seascape from 1888 I was stuck in front of for hours. I came to realize that paintings, the flattest of art, are emphatically not flat, that they are intricate exercises in three dimension, dependent very much on light and dependent even more on great painters having the ability to fuck with the senses. How a man with van Gogh's talent can paint waves on the blue Mediterranean using nothing but greens and browns. The picture embedded above is a useless facsimilie. You will have to catch the original somewhere.
The same is true of Andy Warhol's BMW M1 race car.
War Paint
Not that the M1 is great art. It's not. It's a car covered in paint. The paint is wild
and organic and almost random, the paint is cracked with age, the paint is unlike a proper paintjob. The paint is war paint, shocking splotches of red on the front, the paint is there to highlight the true purpose of the M1: to race at Le Mans.
Race at Le Mans it did. At the 1979 24 Hours of Le Mans, it finished sixth (2nd in class), a mere 19 laps behind the overall winner Porsche 935, a turbocharged prototype monster.
At the press conference, press people do what press people are paid to do, and then I am left with a glass of champagne and the M1. There it sits under high
ceilings, a time capsule from the late '70s, corpses of long-dead and mummified bugs still stuck to its radiator, Andy Warhol's finger-painted signature on its rear. It's a menacing, purposeful object, a riot of color, and it's very, very real, it's not a museum piece to be observed while drinking a glass of champagne on a barely air-conditioned summer afternoon and nodding thoughtfully, it is a race car which has gone out and raced, which has survived the
hell of Le Mans, and here it sits, a testament to all that's great about BMW and about motor racing, it makes you wish for a gas mask and a quick-acting synthetic vaporized opiate to knock all the museum guards out cold, so you can take your dear time filling up the M1's fluids, gently prodding the M88 engine to life, its red velocity trumpets waking like both the space marines and the xenomorphs in Aliens, so you can pop open its un-Lamborghini door and toe the accelerator and motor out and away, and then, once it's warmed up, see what it sounds like in the upper reaches of the 6000s.
In a sense then, it is great art after all.
Photo Credit: László Tyukodi, Máté Petrány, 8000vueltas, BMW AG