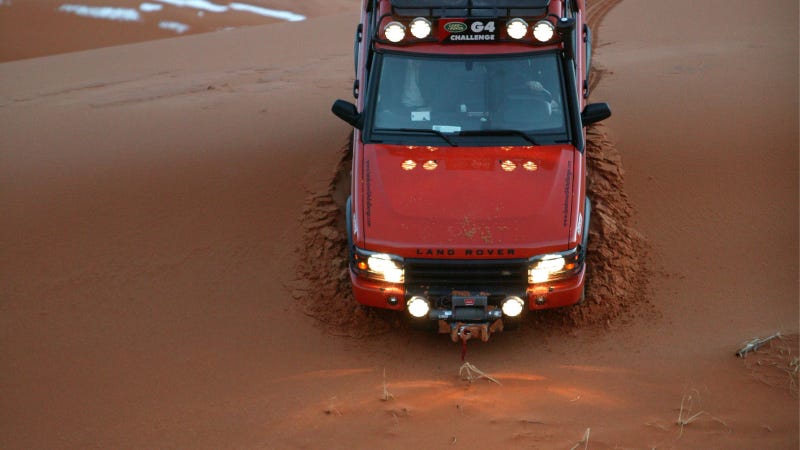 Truck Yeah
The trucks are good!
The Land Rover Discovery II had a facelift for 2003 and 2004, the last years it would bear that badge in the US. Though notoriously troublesome to owners, these were some of the handsomest SUVs ever.
Here a blaze-orange model descends a dune between Moab, UT and Las Vegas, NV in the fourth stage of the first G4 Challenge— A Land Rover promotional event vaguely disguised as an international adventure race. That's not to say it wasn't a wild ride; the first race featured stages in South Africa, Australia, and both coasts of the US.
It was held from 2003 to 2008 to showcase the company's latest products, after the discontinuation of the Camel Trophy events.
The 2003 race was won by a Belgian fighter pilot named Rudi Thoelen, who reportedly swapped the prize of a brand new Range Rover for two Defenders. [Getty, 2003]