Good Morning! Welcome to The Morning Shift, your roundup of the auto news you crave, all in one place every weekday morning. Here are the important stories you need to know.
1st Gear: Our Truck Hunger Cannot Be Sated
The sedanocalypse continues in force, and in a larger sense it also encompasses a lack of demand for smaller cars in general—and hybrids.
This trend is reflected in how America's auto plants are shifting production this summer, reports Reuters:
The Michigan Assembly plant near Detroit in Wayne, Mich., which makes the slow-selling Ford Focus and C-Max compact cars, will shut an additional five weeks through the end of this year, Ford told Reuters.
Ford spokeswoman Kelli Felker said company executives earlier this year saw demand for small cars slowing and planned the extra downtime. The factory employs about 2,445 hourly workers, most of whom will be laid off when the plant is idled.

U.S. consumers have increasingly favored crossovers, SUVs and pickup trucks over traditional cars such as sedans and hatchbacks. Car sales made up about 42 percent of U.S. new-vehicle sales in the first five months of this year. That compares with about 46 percent in the same period of 2015, and 51 percent in 2013, when U.S. gasoline prices were still averaging above $3 a gallon.
G/O Media may get a commission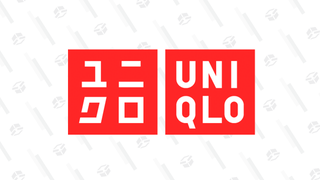 Year-round basics
Uniqlo Summer Sale
Americans can't stop, won't stop until all of the trucks and SUVs are in our driveways.
2nd Gear: Suzuki Steps Down
This story hasn't gotten a ton of attention in the Western press for obvious reasons, but Suzuki has also been caught in a fuel economy cheating scandal similar to Mitsubishi in Japan. Now that scandal has claimed Osamu Suzuki, the company's 86-year-old patriarch and CEO, who will step down from that role but remain as chairman. Via Reuters:
Executive Vice President Osamu Honda, who also served as chief technical officer, will retire, taking responsibility for the research and development team at the heart of the testing scandal.

The company said that board members would choose the next CEO on June 29 after its annual shareholder's meeting, and that the top executive would be selected from among the board members.

Japan's No. 4 automaker by sales said in May it had used the wrong methods to calculate mileage for models going back to 2010, widening a mileage testing storm that had already rocked smaller rival Mitsubishi Motors Corp (7211.T).
And here's the scandal in question:
The automaker used indoor tests for its cars' individual parts, rather than testing vehicles on an outdoor course. It said this was done because its testing site is on a windy hill by the sea, making readings erratic.
For shame, Suzuki!
3rd Gear: Nissan Ads Focus On Tech
As one of those asshole Millennials with just a Roku box and a robust BitTorrent presence, I don't catch a ton of broadcast TV. But the Nissan ads I do see usually boast HUGE SAVINGS!!! and inexplicable car snowboarding, so to me they've never seemed very effective.
But Nissan's new crop of ads focus on product, specifically safety technology, reports Automotive News:
No stars. No catchy jingles. No clever story lines. And not even any humor.

Just the vehicles, their features, safety technologies and capabilities.

The new "Take On" campaign, which went live nationally last week, will pound out the single-minded message that Nissan-brand cars, crossovers and trucks are safe, advanced and capable of "taking on" a 21st century landscape of careless drivers, heavy traffic and unpredictable road conditions.

[...] "We in the auto industry lose sight of the fact that consumers are not as educated as we think they are about the new technologies that are available," Tucker says. "We need to communicate what we have to offer."

The national campaign, along with a new cache of Tier 2 retail spots that will run regionally, shows Nissan Sentras, Altimas, Maximas, Rogues and Muranos in action on the streets. The Nissan vehicles warn their drivers about cars in their blind spots, stop automatically to avoid front-end collisions and stop before backing up into unseen obstacles.
4th Gear: Could Fiat Chrysler Strike A Deal With Uber?
General Motors is investing big in Lyft, and now Fiat Chrysler could also be making a deal with ride-hailing competitor Uber. This also comes as the Italian-American automaker partners with Google on autonomous cars. An interesting report from Bloomberg:
A venture with Uber could be announced by the end of the year, said one of the people. The talks are at a preliminary stage, and the ride-hailing service is holding conversations with several other carmakers, said another person. They asked not to be named because the process is confidential.

FCA also has had initial contacts with Amazon on self-driving vehicles for the web retailer's deliveries, the people said. No agreements have been reached and negotiations could still fall apart.
5th Gear: GM Focuses On Profitability Over Market Share
And this is a big change from the way the automaker did things for a long time. From The Detroit Free Press:
General Motors will continue to emphasize profitability of each vehicle sold in the U.S., even if it results in declining sales and a lower market share, CEO Mary Barra said this morning before meeting with shareholders.

Through the first five months of 2016, GM has tried to reduce sales to daily rental companies because those aren't as profitable as retail sales directly to consumers at dealerships. But that has resulted in several consecutive months of sales declines from a year earlier.

Through May, GM's share of the U.S. new vehicle market has dropped from 17.7% to 16.6%, the lowest it has been, at least since World War II.

"We have the most significant increase in retail market share growth and we aren't changing from that strategy," Barra said. "Not only does it strengthen residual (resale) values but it also will position us well if and when the cycle turns."
Reverse: Porsche No. 1
Neutral: Where Do These Tech Partnerships Lead?
Is the endgame Fiat Chrysler-built autonomous cars running Google software that Uber people around cities without drivers? Who wins there?