Good Morning! Welcome to The Morning Shift, your roundup of the auto news you crave, all in one place at 9:00 AM every weekday morning. Here are the important stories you need to know.
1st Gear: Hit The Open Road
We bring this up a lot, but car culture isn't dying. People also don't hate cars. They aren't using cars less, they aren't avoiding cars, and they certainly aren't using public transit instead at all times.
That last one is laughable.
But thanks to lower gas prices and a resurgent auto market, Americans drove more in the first three months of 2015 than they have in any previous year. American drivers collectively did 720.1 billion miles in their cars. Drivers in March alone did 261.7 billion miles, a record for that month.
G/O Media may get a commission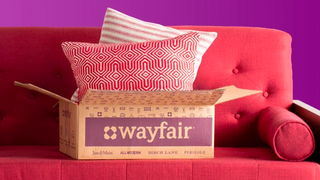 Big deals
Wayfair Surplus Sale
The first three months of 2015 are a 15 billion mile increase over 2006, which was the previous record holder.
Keep on driving, folks!
2nd Gear: No All Aluminum Jeep
In what has to be good news for FCA's Toledo Assembly Plant, CEO Sergio Marchionne has announced that there will not be an all aluminum Jeep Wrangler coming. While the plan does include the use of aluminum in the next Wrangler, an aluminum truck would cost too much and have more drawbacks than plusses.
This is good for Toledo, which has made the Wrangler for 70ish years. There was a debate about moving production from Toledo, mainly because of the amount of work that'd have to be done to the plant in order to get it up to snuff to build an aluminum Wrangler.
3rd Gear: $400 Million For The Corvette Paint Shop
Bloomberg reports that Chevrolet will announce today that they are investing $400 million into the Corvette assembly plant at Bowling Green. The upgrades will be made to the paint shop there, but there is no word on if they will be hiring more workers than the 750 hourly employees that are already at the plant.
This is an extension of GM's previous plan to invest $5.4 billion in plants this year.
4th Gear: Mazda Focuses The Zoom Zoom
Mazda has been the Zoom Zoom brand for ages. Problem is, a lot of people don't know what that means. With the launch of the new Miata (I'm not calling it an MX-5 because Miata is a good name) Mazda is also launching a new ad campaign called Driving Matters.
For those that didn't realize, that is exactly what Zoom Zoom means. Mazda is now making it explicit. Check out the ad above, it's pretty damn good, and I normally hate ads.
5th Gear: Takata Has Had 265 Airbags Fail
Hey, it wouldn't be The Morning Shift without a little Takata update, right?
In their own testing of 30,000 airbag inflators from recalled cars, 265 of them ruptured. That's not a high percentage, but it's far more than should be acceptable. Automotive News goes super in depth with the findings, read their report here.
Reverse
On this day in 1901, Connecticut becomes the first state to pass a law regulating motor vehicles, limiting their speed to 12 mph in cities and 15 mph on country roads.
Neutral
Using your crystal ball, how many miles will be driven in 2015 by Americans, total?
---
Contact the author at travis@jalopnik.com.