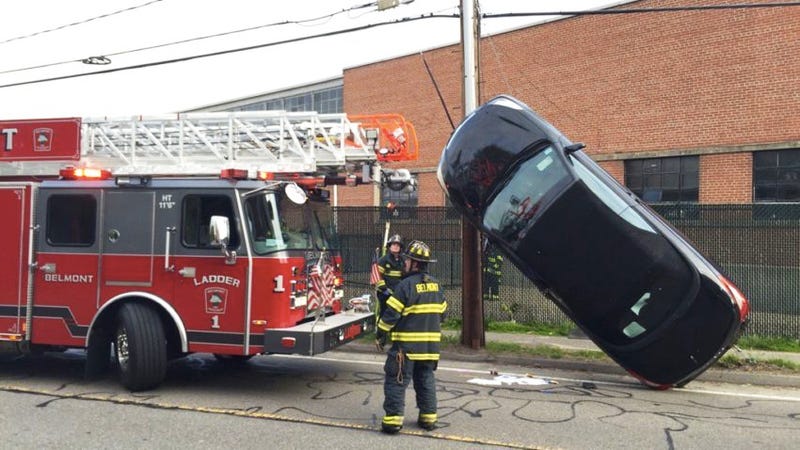 A Toyota Solara appears to have gotten loose in Belmont, Massachusetts on Friday morning and landed at an interesting 45-degree angle suspended by the wire holding a telephone pole up. Huh.
Belmont Police say the rescue was uneventful and the driver was pulled out of the car uninjured. "It just kind of left an interesting picture," Assistant Police Chief James MacIsaac told Boston.com.
The exact reason as to why this single-vehicle went astray and up the pole has not been determined. If I had to guess, I'd say the takeaway for those who want to avoid parking in this position themselves might be "keep your eyes on the road."
The car looks pretty unmarred by the incident, at least from this angle. Doesn't even look like the airbag deployed. Also, those wires sure are strong.
Hat tip to Matthew!