Michael Shank Racing just released the livery of their new United SportsCar P2-class Ligier Honda race car. I asked for cool new livery designs, and they delivered. This copper prototype is so shiny, all I want to do is spend an afternoon making silly faces in the side of it.
There's nothing that isn't awesome about an ultra-shiny wrap besides the fact that little kids and sort-of-adults will want to stick their tongue out at the side of it. Maybe press up the end of their nose all funny. Ooh! Maybe cross our eyes in it, too. Yes, that.
Either way, naked carbon fiber up next to bright shiny orange is a clear winner on a futuristic prototype.
G/O Media may get a commission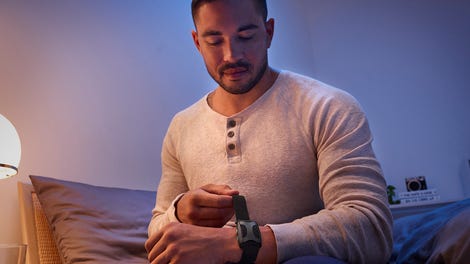 The #60 car is a Ligier JS P2 running a HPD-developed Honda HR28TT twin-turbo V6 engine. It is derived from the production J35 Honda V6 and amusingly even uses a stock Honda oil filter. This carbon fiber prototype is a lot lighter than a Honda street car, though, so it should move along much faster than the average Ridgeline or Accord.
More build pictures of the car itself can be found on the team's website.
John Pew and Ozz Negri will drive the car for the full TUSC season in 2015, with Matt McMurry joining them for the North American Endurance Cup rounds and A.J. Allmendinger as a fourth driver for the Rolex 24 at Daytona. McMurry is famous for being endurance racing's Verstappen. He was the youngest ever driver to compete in and finish Le Mans at 16, and now he'll be the youngest ever driver in a prototype at the Rolex 24 at Daytona.
Enough about the lucky schmucks who get to drive the car. I'd really like to draw a bunny on all the shiny surfaces with my grubby little fingerprints and maybe just sit and stare at it for a little while.
In case anyone was wondering where it was, their Daytona Prototype from last year is sitting in the background of their photo for the new car.
Racer got a hold of some more photos of the polished penny beast, just in case you wondered what the side profile looks like. In a word: spectacular. Okay, maybe shiny, too. It's spectacularly shiny. That's two words, and that's all you'll get because I can't quit staring at it.
Photo credits: Michael Shank Racing