Alfa Romeo promised they would return to the U.S. in a big way, and while the 4C is a superb sports car, it's not ever gonna be a volume seller. That honor will hopefully go to their next car, a BMW M3-fighting sedan that will be unveiled in June and go on sale this summer.
That's what Automotive News is reporting. They say this newly-resurgent and no longer front-drive Alfa will debut their high-performance sedan on June 24. It's aimed at the M3, but other than that we don't know anything about it, including styling, power, engine type or overall performance.
The 3-Series fighter is one of those segments everybody in the luxury game wants to be in. Heck, they kind of have to be. Alfa Romeo wants to reach 400,000 annual sales globally with their revised lineup by 2018, so they need volume sellers like this.
G/O Media may get a commission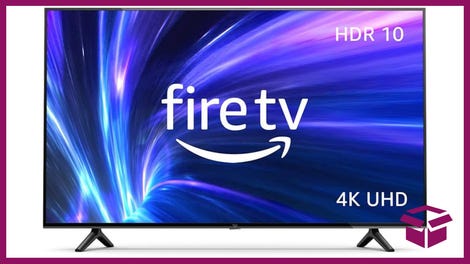 42% Off
Amazon Fire TV 50" 4K Smart TV
In more ways than one, they're shaping up to make themselves into the Italian BMW. The story says their goal is to "resemble BMW in products and pricing." Ideally, that means new Bimmer-fighters from Alfa every six to nine months until their lineup is deemed Bimmer-fightingly enough.
Can Alfa beat the M3? We'll see if they have what it takes come June.