Always wanted an "Aero Wars" muscle car from the early '70s like the Plymouth Roadrunner Superbird, or the Mercury Cyclone Spoiler II, but have never been able to afford one? Well, if you desire an attainable NASCAR homologation special, how about one of these GM G-body specials from the '80s? What we have here is an '86 Pontiac Grand Prix Aerocoupe and an '87 Chevrolet Monte Carlo SS Aerocoupe, each for sale on eBay. Now, these may not be the most desirable cars right now, but give 'em 20 years and who knows how much they'll be worth.


The 1986 Pontiac Grand Prix 2+2 Aerocoupe may have a lowly 305ci V8 connected to a 4-speed slushbox, but this isn't a car you buy for the running gear. It's all about those special aerodynamic tweaks. The aero nose, bubble rear glass and fiberglass trunk lid with integral spoiler were the parts specific to the '86-only Aerocoupe. The buy-it-now price of $11,875 isn't exactly cheap, but the Pontiac might just make you feel like Richard Petty.
Bowtie guys, this '87 Chevy Monte Carlo SS Aerocoupe is for you. Sure, the Montes were much more common that the Pontiacs, but that just means they're more affordable now. This one has a buy-it-now price of $7,900. The Monte Carlo Aerocoupe does have lots in common with the standard SS model, but that sloping rear glass sure will set you apart from the rest of the mullet crowd. Mechanically, the Chevy and Pontiac are the same, though this MC does have a few more miles on the clock than the GP.
Gawker Media polls require Javascript; if you're viewing this in an RSS reader, click through to view in your Javascript-enabled web browser.
G/O Media may get a commission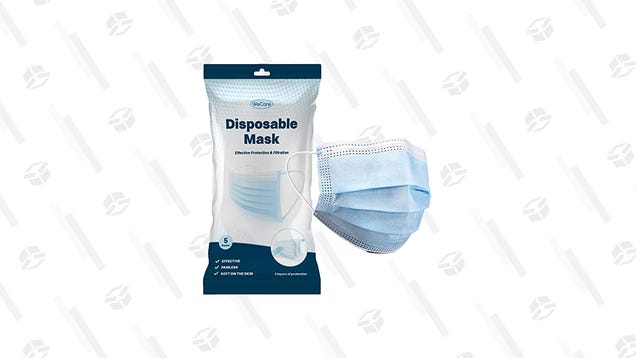 WeCare Disposable Masks With Elastic Earloops- 5 Pack