Let's say you have a 470 horsepower Jeep and an open invitation from NASCAR to come hang out for a few hours. What do you do? You go play on their race simulators and make an ass out of yourself practicing a pitstop. That's what you do.
When NASCAR heard we were making the run to SXSW, we got a gracious offer to come hang out for an hour or so and check out the Hall of Fame museum as well as their offices.
We were greeted by something that doesn't happen very often: An opportunity to park our trusty steeds on the plaza in front of the Hall of Fame for a photo op.
So what's missing? The Viper.
G/O Media may get a commission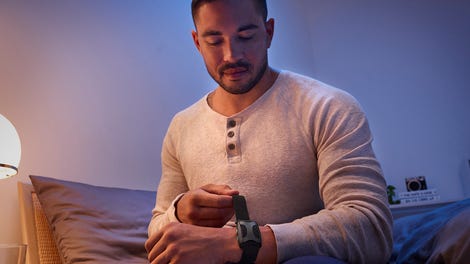 We were supposed to grab the car at the HoF around noon today, but weather has thrown a monkey wrench into those plans. I'm waiting for the Viper to arrive tonight and then I'll power down to Atlanta, fueled only by Doritos, Red Bull, and NASCAR brand granola bars.
Oh. And possibly gasoline.
But we were actually here for a reason. Other than looking at the cool cars around the museum, this was the site of our first Jalopnik vs. Gizmodo challenge of the trip. We went against each other on the iRacing simulators as well as NASCAR's pit stop simulator.
iRacing was no contest. We finished first and second (I may or may not have won by an entire lap). Those boys know gadgets, but driving? Not too sure. I'm not certain either one of them completed an entire lap.
The use of gadgets does mean that they're good with their hands. So, as you might expect the pit stop contest was nip and tuck. In round one, Chris and Joel beat Matt and me thanks to a fumbled release of the jack. In round two, we fixed our bad jacking ways and got the jump on them by a second.
It all came down to this. If Matt and I won, we'd have a comfortable lead going into our next challenge in Houston. If Chris and Joel won, we'd be even.
So what happened? We left the fuel filler in the car and lost. My bum crack might also have made an appearance. I'm going to say that we lost on purpose. Y'know, to make the next challenge more exciting.
For now, that's it. If you're in the Atlanta area, come hang out with us (well, most of us, the Viper and I will be a little late), tonight at Partner's Pizza II in Peachtree City, GA. We should be there around 8 PM.
See you tonight.