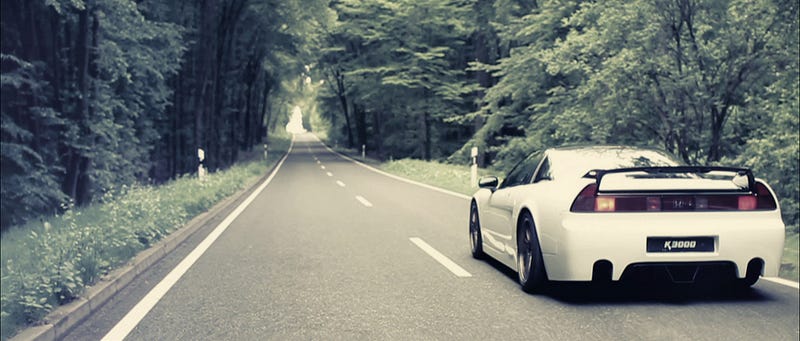 With camerawork that will make you cry, and Ayrton Senna voiceovers that will also make you cry, this is the story of an NSX doing a hot lap on the Nürburgring.
You may have already seen this out on the automotive internet. It's made the rounds at a number of locations. Heck, if you can read Portuguese, you will already have seen this on our Brazilian sister site. In any case, we decided to wait until Friday to run this — so what you should do now is draw the blinds, crank up the volume, then not spend your kid's college funds on the first NSX you will undoubtedly ebay after watching this. You have been warned.
Setright was right. This is the best car.
Video Credit: Daniel Michaelis/Format67.net