Devin lives in Texas and, like a lot of people, was unfortunately in the path of Hurricane Harvey. His house was damaged and all his cars including his Tacoma and 74' Celica project car were totaled. He needs something with decent gas mileage that can help him rebuild. What car should he buy?

(Welcome back to What Car Should You Buy? Where we give real people real advice about buying cars. Do you want us to help you find a car? Submit your story on our form.)

Here is the scenario:

I'm a Hurricane Harvey flood victim. Lost my '01 Tacoma 4WD, a '76 Celica I was working on, as well as my wife's '12 GMC Terrain. We've already replaced her vehicle with a 2017 Ford Edge. We're in the process of repairing our home and we have a baby on the way, so I'm looking a for a nice stopgap truck, crossover, or SUV.

We're currently restoring our house from the flood, so anything that can either hold some sheetrock or save us some money on gas would be helpful. As a bonus, it would be great if it could tow my small boat that weighs about 1000 lbs.
Price wise, I'm aiming for something in the $13k-$15k range so I can keep my car payments to a minimum.
Quick Facts:
Budget: Up to $15,000
Daily Driver: Yes
Average Miles Per-Week: 200-300
Wants: Something that can baby, get decent MPG, and hold a bunch of remodeling stuff
G/O Media may get a commission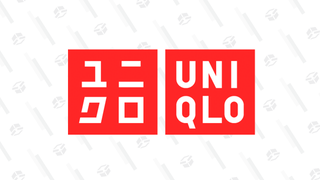 Year-round basics
Uniqlo Summer Sale
Doesn't want: To spend too much on fuel
Expert 1: Tom McParland - Has No Need To Be Clever This Week
Devin, we are sorry to hear about your situation, and your gearhead friends at Jalopnik hope you get through this. But it looks like to have a positive attitude and a willingness to get things done, so the next step is finding a vehicle to help.

Since Texas is truck country and it's likely that a lot of other folks lost their rigs just like you, the market for pre-owned trucks is going to be tough for awhile. The ones that do make into the state are likely going to command even more of a premium than they already do. At fifteen grand, you would likely be looking at trucks with some age and a lot of miles.

I would suggest you avoid the truck market altogether for the short term and get yourself a wagon. Not just any wagon—a work wagon, a van wagon, like the Ford Transit Connect. It's easy to drive (some would even say kinda fun) with plenty of room for baby and kid gear. The Transit will get a respectable 27 MPG highway and while other compacts are more efficient, that's is still better than most trucks. More importantly, since the Transit Connect wagon is based on a commercial vehicle it will be able to haul all kinds of construction supplies to get your home back in shape.

Now you will probably have to spread the net wide on this one as the local inventory is pretty slim, but you can score a 2013 Ford Transit Connect with less than 40k miles on the lower end of your budget.
Expert #2: Stef Schrader - Loves Tacos

First off, sorry to hear about your home. I'm not far, so if there's anything you need help with, let me know.

Unless you hated your last Tacoma, the answer may, in fact, be another Taco. The newer ones are a little bigger, but that does mean more room to comfortably haul both a small kid as well as drywall and other building supplies. Thanks to Texas' love of trucks, there's quite a few slightly newer Tacomas to be had, with everything from 4WD to a kid-friendly cab.
I'm probably preaching to the choir, but the cult of the Toyota truck here seems strong. One friend called his older manual Taco one of the best daily drivers he'd ever had. When I brought the bigger Tundra to a track day, it got quite a few questions from people who had older models and loved them. "That's the new one? Can I look at it?" A bunch of track car-towing track day dudes can't be wrong.

Admittedly, you may have to look for a slightly older one if you'd like both 4WD and the extended four-door crew cab. Given the mixed reviews for putting a child seat into the shorter "Access Cab," I'd highly recommend springing for the full four-door to make your life a bit easier. Here's a 2007 Tacoma 2WD DoubleCab Premier for $14,995 in Waco, TX—a place that I know stayed pretty dry even in Harvey's remnants.
Expert #3 Patrick George - Fuck Hurricanes
Fuck hurricanes! Most everyone I knew in the Houston area or along the Gulf Coast got hammered by Harvey, whether they were trapped for days or lost their homes and businesses and cars entirely. Now I hear that chump-ass hurricane took your first-gen Celica project car too?

Fuck hurricanes.
I'm the sports car guy at Jalopnik, so part of me is tempted to get on Craigslist and find you a new Celica or Celica Supra to play with. But you're right—first things first. You've got rebuilding to do before you can have fun.

So I think what you need right now is a beater work truck. And since parts of Texas are still in really bad shape, I don't think you should worry about keeping this truck nice—or even long-term, so I'll respectfully disagree with Stef up there and her newer-ish Tundra choice.
Get you an old Chevrolet S10 and pay cash. They're all over Craigslist and can be had for well under your budget—here's an '03 model for just under six grand. That will even tow your small boat easily, and you can beat on it all you want while leaving plenty of money left over for home repairs.
Now—like most people in Texas are going to need to be for a while, be extra vigilant about flood damage. Spend a little extra at a good mechanic to check for that on anything you buy.
Good luck, and hit us up when you get another project car.
Expert #4 Andrew Collins - Fire Back At Mother Nature 
I'll echo my colleagues in saying I'm sorry to hear about your setback. Luckily, cars can be replaced. I do hope you get into another rear-drive project soon, but while you're rebuilding your life after weathering a storm, you might want a rig that can weather just about anything.

If that's the case, check out a 100-Series Toyota Land Cruiser.
While it'd be tough to get one of the truly indestructible diesel versions of this vehicle in the U.S., a gas-powered solid-axle'd 4WD Cruiser is unequivocally one of the most reliable and capable machines on the road. Or off it. That's why 20-year-old ones can still fetch north of $10,000. But on top of their cockroachesque stalwartness, people take care of these trucks and it's not uncommon to see one with 200,000 miles or more in remarkably clean condition.
A Cruiser would easily pull your boat or a utility trailer full of sheetrock, have plenty of space for a baby seat and baby's gear, and it'd give you the peace of mind of immense capability. It sounds like you're a Toyota fan already, and as you'll find with a few minutes of research, LC owners are fanatical about these things and the aftermarket is immense. You might just end up building it into an overland rig and backburner'ing those plans for a sports car project after all.
I'm not sure how carefully you have to tread in Florida or Texas Craigslist right now, so I quickly flipped through Atlanta and found one that looks clean for $7,000. This one has a lot of mileage for the money, but again, looks pretty well looked-after. If you want to spend a little less, the older and more-basic 80-Series trucks can be found from $5,000 to $8,000 in viable condition. Here's one that looks like it needs a little love for around $4,000.
Quick tip: wait to find one with locking differentials if you can, otherwise the Lexus LX from the same era is the same truck and sometimes, weirdly, cheaper!