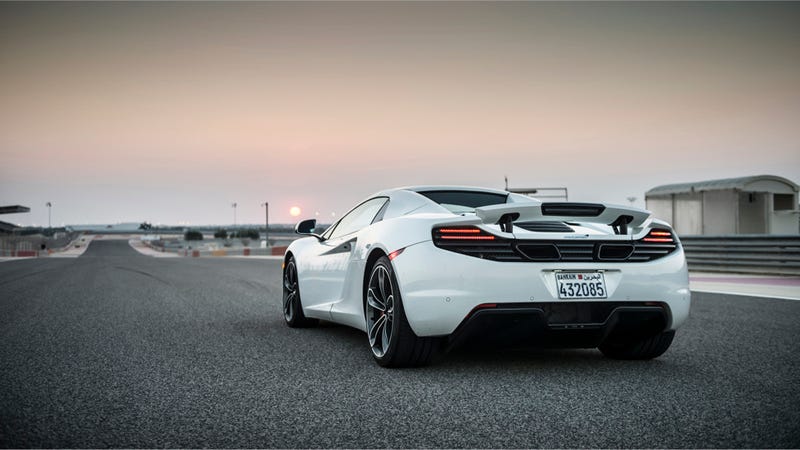 Welcome to Midnight Oil, where we keep you awake with pornographic images of cars that are sure to haunt your dreams.
Some say the McLaren 12C isn't beautiful enough. It isn't wild enough. It isn't crazy enough. To them I ask if they've ever actually looked at the car.
LOOK AT IT. This is God smiling down on Zooey Deschanel (I like Zooey Deschanel and this is my analogy, so deal with it) and making her even more adorkable.
Our friend GF Williams got this snap in Bahrain. I want to stare at it until the sun rises again.
And here it is in high res, if you need to take in every detail.
If you have a picture that you own the rights to and would like it featured for a future Midnight Oil, shoot an email to travis at jalopnik dot com with the subject "Midnight Oil."