If the obscene revenue taken in by The Dark Knight Rises this summer was any indicator, lots of people love Batman. But how much do you REALLY love Batman? Are you hardcore enough to drop $31,000 on a Ford Bronco made over in the Caped Crusader's image?
If your answer was "yes," then the right car for you has just popped up on eBay. Up for auction is this 1995 Bronco XLT that has been loaded down with the best car show accoutrements of all time. Neon lights! Lambo doors! Chrome rims! Airbrushing!
But even while the car claims to be "A 72-time trophy winner at various custom car shows in the New York area," it's supposedly a comfortable daily driver as well. And comfort is exactly what you'll be experiencing when you step into the back.
In addition to the wall mural featuring Michael Keaton's Batman (or possibly Val Kilmer, but I don't think so), there's a nine-inch TV with DVD player, a "custom couch" and more throw pillows and cushions than your ex-girlfriend's college dorm room. Sounds like it's as good a place to spend time as any, I guess.
G/O Media may get a commission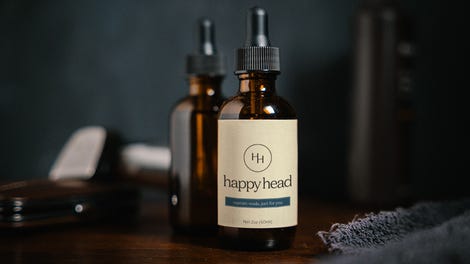 Earlier this week I asked the Goddamn Batman himself if he has room in his cave for the truck, but he hasn't gotten back with me yet. He's probably busy screaming at people or something. You know how he rolls.
Would you give the Bat Bronc a home for $31 grand?
Thanks for the tip Nibby4WD!
Photos credit eBay