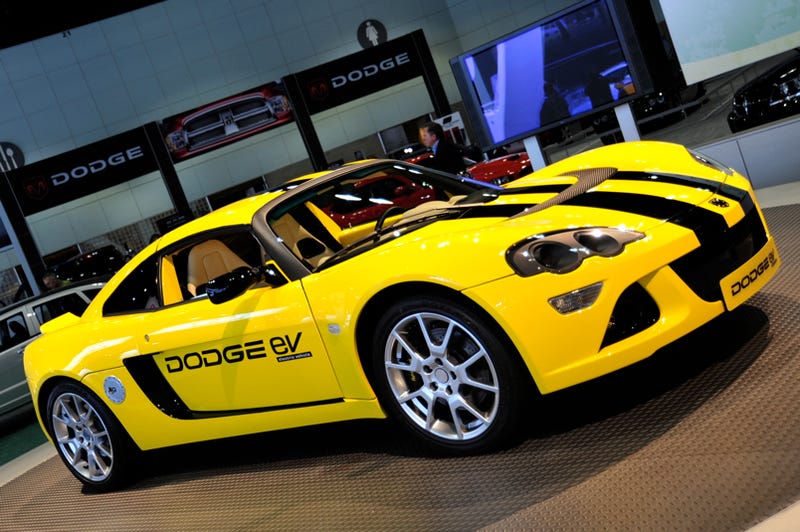 Famed sports car manufacturer Lotus is sick of seeing everyone else use their platform for electric applications. They're now reportedly looking to get into the green game with a high-performance electric vehicle all their own.
"Don't be surprised to see an electric Lotus shortly," Michael Kimberley, the chief executive of Lotus told the Financial Times. "We are working on the technologies that will go behind it. It will become of the showcases for the world of what you can do with electric vehicle technology."
Unlike the Lotus Europa-based Dodge EV or the Lotus Elise-based Tesla Roadster, Lotus's own brand EV will be a range extended electric vehicle like the Chevy Volt. That means an onboard gasoline engine will recharge the battery, enabling ranges that extend beyond the capacity of the batteries.
Little else is known about the vehicle, but rumor has it that it could be based on the four-seat Lotus Evora and premier as early as the Geneva Motor Show in March.
With its history of technological innovation and ability to engineer and produce world-beating, small production run vehicles, Lotus could be the company to finally put an honest electric production vehicle in customers driveways and not just on the floor of auto shows. Similar vehicles from Tesla, Fisker and GM are currently little more than vaporware. [The Financial Times via Autoblog]