Britain has given the world more Formula-1 World Champions than any other nation. The list includes Jackie Stewart (3), Jim Clark (2), Graham Hill (2), Mike Hawthorn (1), John Surtees (1), James Hunt (1), Nigel Mansell (1), Damon Hill (1), Lewis Hamilton (1) and Jenson Button (1).
Stirling Moss is not on it, even though he was easily one of the greatest. He came second four times in a row with four different makes between 1955-58, but his racing career came to a brutal halt in 1962, after a horrific crash with an experimental Lotus-Climax V8 at Goodwood.
But that wasn't the end for Sir Moss. Ferrari built him what has become the most expensive car in the world, and while in the end he couldn't race this particular machine, he never got too far from the tracks. In the meantime, he also built a house that's so full of gadgets that even James Bond's Q would need some time to understand the system, for which the Williams
F1 team made him a carbon fibre elevator. When that broke his ankle, he had this to say.
G/O Media may get a commission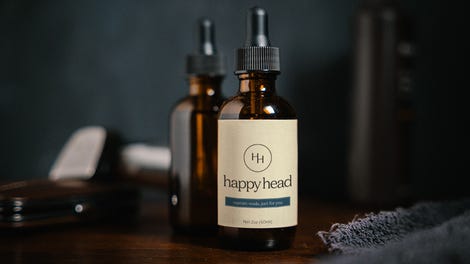 Mercedes-Benz and McLaren named their racecar inspired special SLRs after him, while Moss himself only retired from racing three years ago, after crashing a $1.7M Porsche RS 61 Spyder during the warm up laps of the Monterey Reunion. He was almost 80 at the time. Also, an absolute chick magnet.
Sir Moss, we love you, so here comes a reminder of all the cool things you've done between 1948-78!
Photo credit: Getty Images
18th September, 1948
The young Stirling Moss winning the race for midget racing cars on the Goodwood Estate in his first year of motor racing. Ha was driving a British Cooper, just like nine years later, when he finished second in the World Championship with a Cooper T43.
Photo credit: Jimmy Sime/Central Press/Getty Images
---
1952
A bit of a publicity stunt as Stirling Moss drives a Jaguar XK120 fixhead coupe on the ramp of a Silver City cargo plane. The roadster version went in production in 1948, with the coupe following in 1951, and the drophead in 1953. The 120 stood for its maximum speed in mph (while you could go even faster after removing the roadster's windshield). The Bristol Type 170 Freighter was badass too.
Photo credit: Evening Standard/Getty Images
---
May, 1955
Stirling Moss and his co-driver Dennis Jenkinson (the journalist who pretty much came up with the idea of pacenotes used in modern rallying) surrounded by Italian police after they won the Italian Mille Miglia behind the wheel of the legendary Mercedes-Benz 300 SLR. The car had around 310 horsepower at 8,500 rpm thanks to its straight-eight engine, which was fed by a mixture of gasoline and benzene (65/35). Moss and Jenkinson started the race with 70 gallons of fuel on board. Juan Manuel Fangio finished second in the sister car.
Photo credit: Keystone/Getty Images
---
2nd September, 1956
World champion Argentinian racing driver Juan Manuel Fangio (right) in action in a Ferrari leading Stirling Moss in a Maserati at the 1956 Italian Grand Prix at Monza. At the end of the fifty-lap race, Fangio once again finished second behind Moss, but retained his world title after switching cars with team mate Peter Collins following a steering-arm failure. Collins's selfless act resulted in him becoming third in the Championship instead of winning it.
Photo credit: Keystone/Getty Images
---
29th May, 1957
Mr. Moss in his custom built MG EX181 at the Bonneville Salt Flats in Utah, where he attempted to break the International Class F speed record. The class ruled that the engine had to be between 1.1 and 1.5 litres, so the MG was using a supercharged twin cam good for 290bhp at 7,300rpm. The streamlined MG and Stirling Moss did a record-breaking 245.64mph. Today, you can find this special MG in the English Midlands.
Photo credit: Central Press/Getty Images
---
19th January, 1958
England's star driver crosses the finishing line in a Cooper-Climax T43 to win the Argentine Grand Prix in Buenos Aires. His car was entered privately by Rob Walker's team. This was not only the first win for Cooper, but also for a private team or a rear-engined car in Formula One. Juan Manuel Fangio got the pole and scored the fastest lap, but came only forth in the end. The 1958 Championship was won by another Brit, Mike Hawthorn, despite winning only one race throughout the season. Moss was beaten by a single point.
Photo credit: Keystone/Hulton Archive/Getty Images
---
June, 1959
Stirling Moss enjoying a cup of tea in the cockpit of his Vanwall racing car. Vanwall was about to leave motor racing as founder Tony Vandervell's health started to fade, while their cars had no real chance against the new mid-engined Coopers. This was Team Lotus's second year in the Championship, following Colin Chapman's departure from Vanwall. Moss continued back at Cooper-Climax. Vanwall's last race was the 1960 French Grand Prix.
(Photo by Stanley Sherman/Express/Getty Images)
---
14th May, 1961
1961 was the first year of the new 1.5 litre engine regulations, and Stirling Moss found himself in a Lotus-Climax 18 with the side panels taken out. That's the "simplify, then add lightness" idea turned to eleven. Moss went on to win the race with his underpowered Lotus, with Ferrari's Richie Ginther finishing just 3.6 seconds behind him. The side panels were taken out "to keep him cool." Cool he was.
Photo credit: Central Press/Hulton Archive/Getty Images
---
17th July, 1961
That young chap in the pedal car is future British Formula One World Champion Damon Hill at his christening, surrounded by racing legends (left to right) Bruce McLaren, Stirling Moss, Tony Brooks, his father Graham Hill, Jo Bonnier and Wolfgang vin Trips. We hope this photo is on his wall somewhere, because it's fantastic. No wonder, it was the sixties.
Photo credit: Keystone/Getty Images
---
20th April, 1962
Team officials and St John's Ambulance members gather round Stirling Moss while trying to extricate him from the wreckage. Moss was driving an experimental Lotus-Climax V8 in the Glover Trophy at Goodwood when he crashed. He survived, but it left him in a coma for a month. He recovered, but decided to retire from top-class racing after a private test session in a Lotus 19 the next year. He lapped a few tenths slower than before, and did not feel he had the command of the car to which he was accustomed. Many racing and medical observers have speculated that Moss simply tried to return too soon. We will never know.
Photo credit: Victor Blackman/Express/Getty Images
---
12th June, 1962
Stirling Moss watches the motor racing on television while recuperating in hospital after waking up from the coma. He was luckier than most from his era, and not just because of the toys he got while recovering...
Photo credit: Keystone/Getty Images
---
20th September, 1978
Sixteen years later, he was as active as ever. In this picture, he is about to start up his Austin Seven before a 10,000 mile international endurance attempt. While I don't know how that ended, his commitment to the sport and friendly attitude resulted in him getting better women at the age of 79 than most of us at any age. Well done Sir!
Photo credit: David Ashdown/Keystone/Getty Images