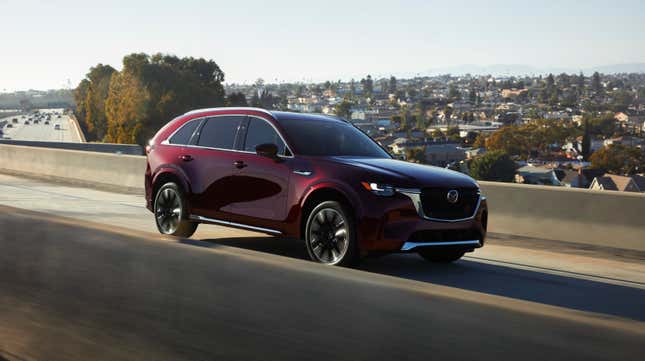 Mazda has had upscale aspirations for a while now. Redesigns of the CX-5 and Mazda3 show the brand's know-how — both are great vehicles to drive, with interiors that are surprisingly classy. Those up-market moves continue with the all-new 2024 Mazda CX-90 you see here.
What Car Should You Buy? | Cruze into a Mazda
It seems like we've been speculating and getting teased about the new CX-90 for a while now. But we finally get to see the all-new crossover and a few of its details. In keeping with the brand's Zoom Zoom heritage, Mazda designed an all-new platform for the CX-90 with a longitudinal engine and a rear-biased all-wheel drive layout. While you might think that could compromise the interior of what's supposed to be a full-size vehicle, it didn't. Mazda was able to get three rows in the CX-90, enough for eight-passenger seating, thanks to the platform allowing for a nice long wheelbase.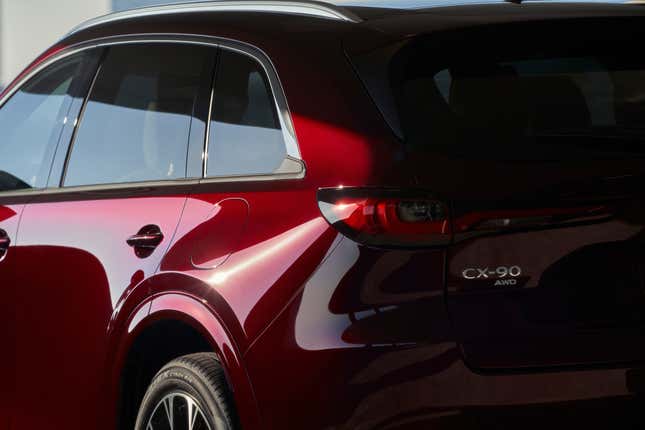 Outside, the design is familiar yet different. There are obvious similarities to the not-for-the-U.S. CX-60. Mazda took its time with the exterior it seems. There's chrome and curves where you wouldn't expect them to be. Like the front facia with its chrome grille surround, or the curved taillights that almost come together at the center of the tailgate. Mazda designers say the curves of the body create changing expressions, meant to purposely reflect light and shadows so the car's look changes throughout the day.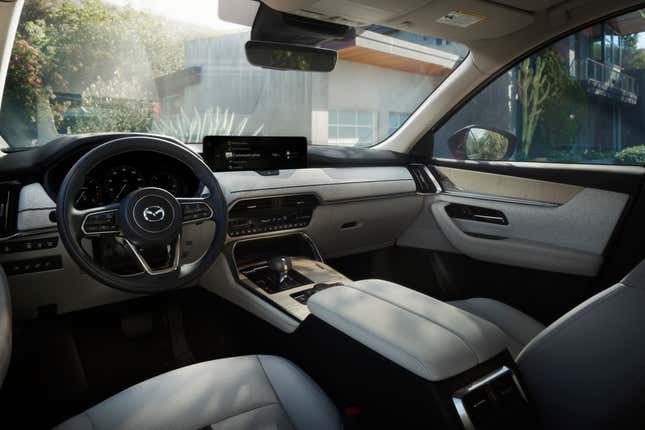 The interior is even more impressive. Designers were inspired by Japanese aesthetics. The dash is covered in fabric with Kumihimo stitching. Literally translated, it means "gathered threads," a Japanese art form of braiding and cord making. Designers used this stitching to fill in negative space on the dash to create a unique design.
Drivers get treated to a large 12.3-inch center screen, and there are plenty of physical buttons for important functions, something I appreciate Mazda adding. While Mazda won't get into specifics features just yet, company reps told me the technology available will elevate the driving experience and provide "premium comfort" with upgraded interior lightning and USB-C charging ports in the third row.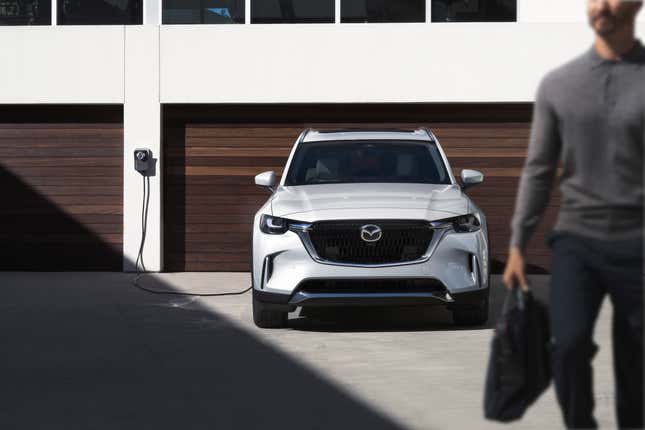 The biggest news here is under the hood. The CX-90 offers two all-new powertrain options: a plug-in hybrid and a high-power mild hybrid. The base-model offers an e-Skyactiv 2.5-liter inline-four paired with a 17.8-kWh battery for plug-in capability. With 323 hp and 369 lb-ft of torque, Mazda says the engine was specifically tuned for the U.S. market.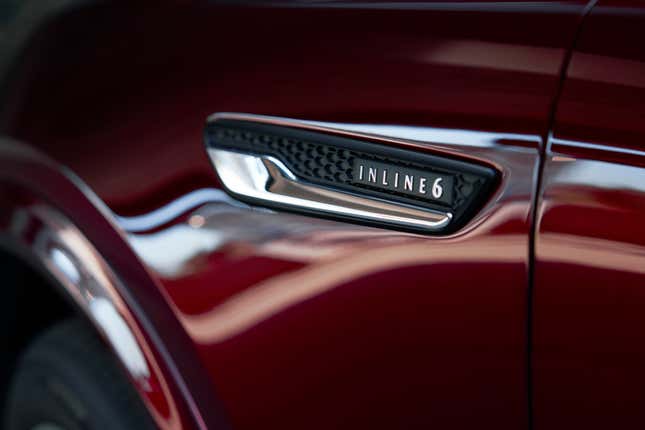 If you want six-cylinder power, Mazda's got you covered. In a surprising move, the CX-90 has an available 3.3-liter turbocharged inline-six. An e-Skyactiv engine, it makes 340 hp and 369 lb-ft of torque. It's equipped with a mild hybrid setup Mazda calls M-Hybrid Boost that places an electric motor between the engine and transmission for better engine response.

Mazda is set to release pricing for the CX-90 in February before it arrives on dealer lots this spring.