One of the best selling trucks in the world, sold in 180 countries (the world only has 193-196), the Toyota Hilux has been a winner for the Japanese automaker since the nameplate started in 1968. With over 16 million Hiluxes (Hiluxi?) sold worldwide, the newest update just dropped. This is it.
The 2016 model just got its worldwide public release simultaneously in Bangkok, Thailand (where I can personally attest, it is by far the most common truck, followed by the Mitsubishi Triton and the Ford Ranger), and Sydney, Australia where it has been the best selling commercial vehicle for the last 17 years, and the third best seller of any vehicle in any class for any purpose for seven years. Aussies really love their Hiluxi. And that's why Toyota specifically polled its Hilux owners to find out what they needed to do to make it better. Toyota says responding to owners concerns included making the frame both stronger and yet also more flexible, which reduces cabin noise and makes the ride more comfortable.
In Thailand, there are three versions. They are silver in the released photos from Toyota, the released photos for Australia are blue. Australian Hiluxi are manufactured in Thailand, just like the Thai Hiluxi. Of course, no one is surprised at the rather typical looking single and double cab configurations:
But the configuration I actually saw most in Bangkok when I was there for Christmas and New Year's was the earlier version of this extended bed, and I have to admit, I thought it looked wonky then, and I think it looks wonky now, even with the new design language:
G/O Media may get a commission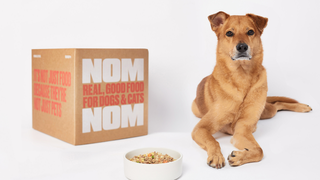 The interior looks pretty decent, and is supposedly an improvement on the previous quality. And as you can note from the release photos below, you can get the transmission in either a 6 speed manual or an automatic. All models have 4WD, which is pretty much necessary in Thailand, and pretty necessary in vast tracts of Australia.
The engine revealed in Bangkok is a 2755cc diesel Toyota claims has 177hp and 332lb/ft of torque between 1600 and 2400 rpm. Given how many nations in which you will eventually be able to purchase a Hilux, there will also be a 2.4L turbodiesel with 160hp and 295lb/ft of torque, two gasoline engines: a 2.7L four-banger (naturally aspirated) 164hp and a 4.0L six with 278hp.
I'm not really a truck person, despite being from Texas. However, I really love the color and design language as it plays out on the Australian-spec Hilux SR5. First, I love the headlights, but I honestly really just like the entire front end... On the double-cab. Which is the only version for the Sr5 of which there are released photos.
Want even more photos of the new Hilux (both Thai-spec and Australian-spec)? Here you go. Enjoy.
Images via Toyota Motor Corporation.
Jalopnik East is your daily dose of the latest automotive news out of Asia, covering domestic developments and car culture in Japan, Korea, China, Southeast Asia, and beyond. Just because you can't drive it, doesn't mean we can't share it with you.