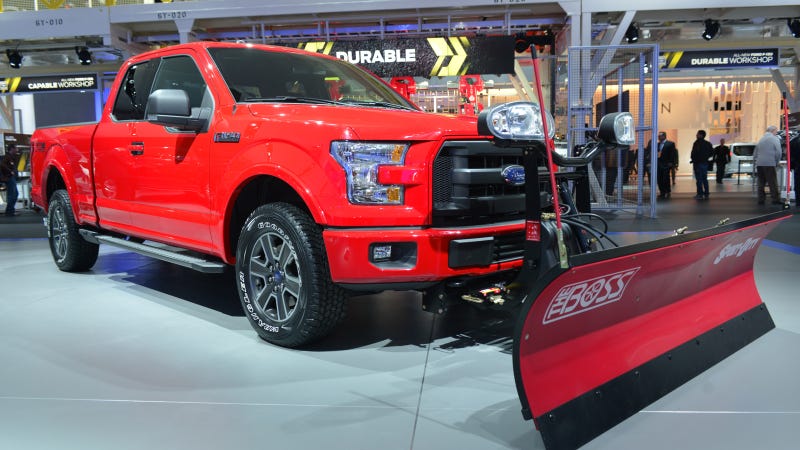 Truck Yeah
The trucks are good!
"Snow Plow Prep" is being added to the options list on the 2015 Ford F-150. It's a button-activated mode that temporarily turns off "nonessential" features to dedicate the most possible power to the plow.
It will be available on all cab configurations as long as the truck's got the 5.0 V8, 4WD, and is XL, XLT or Lariat trim.
But Ford still doesn't make an OEM plow, which is what I was hoping for when I heard this "Snow Mode" announcement. Maybe Nissan will wow us with one for the next Titan.
If you want to keep your Ford warranty when you slap that blade and Mr. Plow sticker on your new F-150, Ford's gonna go ahead and insist you get your plow installed at a "Ford Qualified Vehicle Modifier."
The 2015 Ford F-150 will be able to push a plow setup weighing up to 450 pounds.