Mini Coopers are small cars. That's what Mini means. The Mini Paceman is not a small car. It's a motoring paradox. It's perplexing. But you know what's worse? This car isn't particularly, how do you say, good.
(Full Disclosure: Mini wanted me to drive the Paceman JCW so bad that they brought it by the office and let me drive it for a week. I wanted to drive the Paceman because we've collectively been slagging on it since day one without ever sitting in one. I needed to change that.)
I want to say off the bat that I love Minis. When I first saw a 2005 Mini Cooper S, I wanted one. I wanted one bad. Mine was going to be stone grey with a black roof and the Minilite style wheels. I'm envisioning it now and I still really want it. I even like the Clubman, since I think it fits Mini's ethos.
Then the Cooper grew a bit. I still liked it. Then there's the Coupe and Roadster, which I do like a lot (they're mini-er Minis, what's not to like?) and the Countryman, which some people will say is a fun rally car but I say is a bloated bloat-mobile made for Mini to grasp at a market that isn't nearly in their wheelhouse.
G/O Media may get a commission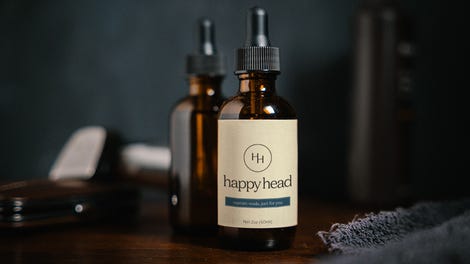 And then we come to the Paceman. When I first saw it, I loathed it. I loathed everything it stood for and everything it was. It's a coupe version of Mini's heaviest car that seemed underpowered and had some questionable styling. I wasn't a fan. I badmouthed it to you, the reader, and friends.
Here's the problem with that: Anyone can have an opinion without experience. That was me. If you speak with authority, people will believe you. I didn't have that authority. That's why I decided to convince Mini to let me drive the Paceman. Maybe I was totally wrong. Maybe the Paceman rocks and I'm just missing out.
I was genuinely excited to drive the Paceman. I wanted to come out of the drive saying I was wrong and you should buy a Paceman. I wanted Mini to prove me very wrong.
Did they? Not close. Will this review endear me to Mini? Hell no.
Exterior: 6/10
You don't need to drive a car to have an opinion on how it looks. The Paceman's brother, the Countryman, for all I don't really like it, looks cohesive. It's a relatively nice design. But the Paceman? Something just doesn't feel right.
How about this: What do I like about it? The roof rake is excellent. I like how it conveys movement even when the car is still. I also like the rear light treatment, which steps out from Mini's traditional vertical scheme and takes a chance.
What don't I like? The massive amounts of plastic on the exterior. The gaping vents up front. The gigantic Paceman lettering. The random chrome accents. The shape of the grille makes it look sad. It's too tall.
But what was really surprising is that on my way home with the car after picking it up, I had a man honk the horn at me and then tell me how much he liked it. Told me I made a good choice, since he thought it was my car. My response to him? "Really?"
My grandmother also loved the car when I picked her up for dinner on Sunday night. She thought it was cute and she actually said she wants one. Different strokes for different folks, I guess.
Interior: 4/10
This is a $45,000 Mini. This does not have the interior of a $45,000 car. It doesn't have the interior of a $25,000 car.
Where do I start? Ergonomics have never been Mini's strong suit, and the Paceman is no different. It has tons of small switches on the center stack that you don't know what they are without looking down. The controller for the iDrive-esque interface is also tiny. I realize that switchgear in British cars is traditionally dainty, but for something that controls all the functions of the infotainment, you might need a chunkier controller.
But that's not my gripe. Plastics are hard. Rock hard. They also look like styrofoam. That means they are hard AND look delicate at the same time. It's not nearly as nice as the prototype 2014 Mazda3 I drove the other week, and that car will cost half as much as this Mini.
Acceleration: 6/10
The Paceman has the same engine that's in every John Cooper Works car. That's Mini's 208 horsepower four banger. It's a nice little motor, especially in the lightweight Coupe and Roadster. The all-wheel drive Paceman is not lightweight. It's 3,252 pounds.
That's quite heavy for a car that calls itself Mini.
It gets to 60 in 6.7 seconds, which is pretty middle-of-the-road in today's hot hatch world. It doesn't really feel sluggish, but it also doesn't leap off the line. I've spoken before about cars making you feel like they're alive while accelerating and it becomes a visceral experience. The Mini just doesn't feel like that.
I step on the gas. It goes forward. I take my foot off the gas. It stops going forward. It's kind of boring.
Braking: 7/10
Performance is linear and stopping power is nothing to sneeze at. No complaints on the braking performance itself. It has a pretty solid pedal and feels good.
Here's my rub: The pedal itself feels and sounds cheap. How does a pedal make a sound, you ask? When I take my foot off of it, it clunked back to the top of its travel, and rattled a bit. That's not the best thing in the world. It comes back to the rest of the interior, which felt cheap too. A brake pedal is not a place to cut costs. As far as I'm concerned, it should be the most expensive part of the car. It gives you confidence. The Paceman didn't help its cause there.
Ride: 6/10
It's a bigger Mini, so maybe it'll be comfy? But it's tuned by JCW, that means it won't be? Both are right. You get an inbetweener that doesn't ride rough like a performance car or soft like a luxury car. It doesn't know what it is. Like a Jackalope.
It's kind of crashy but not stiff enough to perform. There is a good amount of body roll. I just don't like how it's tuned. Don't go halfway.
Here's a real gripe: It reacts insanely poorly to bumps. On the highways of NJ that I drive on a lot to get to good roads, there are a number of bumps since a lot of our roads are shit. The Mini has this tendency to jerk the wheel left or right when you hit that bump. That's a bad thing. The car never veered into a wall or traffic, but the wheel definitely moved. That's something to be aware of, Mini.
Handling: 6/10
This goes along with the ride. There is too much body roll to be aggressive with it. I didn't really drive all that hard, but I felt it was floaty in faster bends as well as a bit skittish.
Steering feels light and overboosted, without much feedback. Maybe that's why it was able to turn the wheel when I went over a bump without actually turning the car.
Gearbox: 7/10
This Paceman came equipped with the transmission of choice for the Mini purist: A six speed automatic. If you ignore the fact that it's total blasphemy to order a Mini with an automatic, then this transmission is ok. Shifts are quick and it's good at speed.
Manual mode is decent. Shifts are quick and it does listen to you. But it has those paddles BMW puts on cars like the 328i (Edit: I hear the F30 has gotten rid of those paddles, but I did drive an E93 328i with them) and Porsche has on the Boxster. There are two of them, but you push forward to shift up, pull back to shift down. So you're in manual mode, driving along, tra la la la, go for an upshift, and then you go down a gear. It's infuriating.
You do get used to it, but it is so counterintuitive it's ridiculous. Please: Right side up. Left side down.
Is that so hard?
Toys: 5/10
The infotainment has this dainty controller and is also really hard to understand. It won't let you have your phone connected over Bluetooth and be used as an USB audio device. If this car had satellite radio, as I heard it does from another reviewer, then it has to be accessible from a top secret menu, like they have at Chinese restaurants.
iPod audio will not work unless you plug in both USB and the aux port, which seems so old fashioned. There was no navigation to speak of in this $45,000 car, which is a real disappointment.
There's a theme here.
Audio: 5/10
This JCW had the Harman Kardon stereo system which wasn't awful, but also wasn't the level we've now come to expect from road cars in this or in any price class. Careless Whisper didn't make me sing as much as it usually does.
The engine note combined with the automatic transmission is what was really lackluster. There is the opportunity for a car with a low burble here that sounds aggressive. Like a rally car or something. Nope.
It sounds like a 1997 Plymouth Neon. I know this, because my Grandmother has a 1997 Plymouth Neon and it sounds identical to the Paceman. There's no agressive exhaust burble. No crackle on the overrun. Just an un-evocative run up to speed.
Value: 3/10
When I had the $45,000 Mini, I spoke to Alex Nunez over at Road & Track about it and how much it costs. He said people that buy it will have that much money and that's what they want. He said judging value is subjective because if we (the journalist) can't afford it, then it's a bad value.
In some respects I totally agree. But here I think I can unequivocally say that the Paceman is not a good value, even if you have the money for it. There are dynamically better cars all over the place at this price level and above this price level. There are better equipped cars that cost 1/3 as much as the Paceman. There are cars with better interiors that are 1/2 the price.
What's the market for it? I have no clue. And I still haven't seen one on the road that wasn't the one I just drove.
I always try and look for the redeeming quality in people, places, whatever. What can I say for the Mini? I'm not sure. I've never actually had to drive a car for this job that I disliked until now. That's a feat in itself. I've found enjoyable bits in just about every single car I've been in. I did come into this review with negative preconceived notions on the car. I'm not denying that.
But I also came to this review expecting them to be rectified based on how much I've enjoyed every single other Mini I've driven. What it comes down to is a soul. A car that feels alive, that does great things, that wills you on, that rewards you. That's what I like. I want a car I can defend and be proud of. The Paceman is not that car.
Mini: I know you can build great cars. Astonishingly great — and fun — cars. What happened on the day the Paceman was built? Whatever did happen, forget that day and move on. You're better than this.
54/100
Engine: 1.6 liter turbocharged I4
Power: 208 HP at 6,000 RPM/207 LB-FT at 2,100 RPM
Transmission: Six-Speed Automatic
0-60 Time: 6.5ish seconds
Top Speed: 127 mph (limited)
Drivetrain: All-Wheel Drive
Curb Weight: 3,252 Pounds
Seating: 4 people
MPG: 25 City/31 Highway
MSRP: $35,500 ($44,900 As Tested)