Part of being an automotive writer means that any of your friends who's looking for a car will eventually ask you for help. That's fine, and generally, the process can be pretty fun. Lately, though, I've been getting a requirement from many of my friends when they're looking for a car: nothing American.
This requirement is usually given prior to any research since they remember American cars the way some people remember reform school or childhoods spent in back braces. It's not good, but, fortunately, it's not true anymore, either.
The 2013 Ford C-Max Hybrid is a well-engineered car that does its job remarkably well. Perhaps even more significantly, I think it does its job better than its very well-known competitor from Japan.
(Full Disclosure: Ford wanted me to drive the C-Max Hybrid so so much that they didn't fly me anywhere, because this drive was in LA, where I already am. They did pay to valet my car, which gave me the chance to cringe as the valets tried to find reverse using techniques developed for stirring large vats of dough. Oh, and some meals— they fed me some fancy food, too.)
G/O Media may get a commission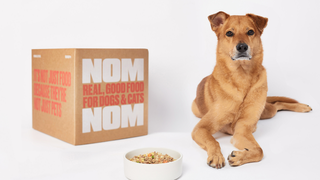 Oh, before we get into the review, though, I have a quick suggestion for Ford's marketing people. Stop calling the back seats in a car with just front and back seats "second row seating." There's two fucking "rows" in the car. It's the back seat. Saying "second row" implies a third or fourth row. If you guys sold Miatas, would you hand me the keys and invite me to find a seat somewhere in the "first row"? Perhaps a nice aisle seat in front of the pedals?
It's a back seat. If you actually have seats behind the back seat, fine, call them "third row" if for some reason "way back seats" isn't good enough for you. Okay?
The good news is the C-Max Hybrid is a car that seems to be the result of some very careful engineering by people who understand that there's lots of good options availiable for people looking for a decent amount of room, modern appointments, and good fuel economy. Ford seems to have really brought it in most of these categories, and the result is a car that, while perhaps not the most thrilling, is very good at what it does.
The real story, though, is comparing it head-to-head with the nearest competitor, the Prius V. Ford had some on hand so we could try them out right after driving the C-Max, and that was smart. Compared to the C-Max, the Prius V is loud, sluggish, made with lower-rent materials inside, and cramped. It's a striking comparison.
The C-Max Hybrid isn't bad looking, but it's not going to cause you to ruin any pants, either. The look fits well with Ford's new sleek and techno-inspired design vocabulary, though part of me thinks the attempts to make the tall, relatively small-wheeled car look agressive feel a bit silly. I'd like to see them embrace the proportions the car's utility dictates rather than trying to push it to be something it isn't. From the side and back, it still feels a bit like a robotic guppy, which I think could be made appealing in an honest way.
That said, it's fairly handsome, and I do like the Aston Martin-ish lower grille. In fact, I think the smaller upper grille needlessly busies the front up, and I think eliminating that would do wonders for the front end. The wheelarches are nicely sculpted, but I think the wide, horizontal taillights feel a bit out of place. I think I'd have preferred the Focus-style of taillights that are incorporated vertically into the D-pillar.
It's a refined looking package, but I think there's room for improvement.


INTERIOR (7/10)
Ford did a really nice job. This is one of those cars where the interior is more important than the exterior, I think, and they clearly put a lot of attention here. The overall layout is quite nice, with an upright seating position in an airy cabin. There's enough color contrasts and brightwork on the dash and various panels to keep things from getting boring.
The plastics and materials aren't too bad— most of what you touch has a nice soft feel, getting worse and cheaper as you go down. An engineer told me the carpets are largely made of old pop (not soda, he's from Michigan, remember) bottles, so that makes you feel pretty good. Like many new cars now, the formerly show-car-only offering of a glass panoramic roof is an option, and I've liked it in everything I've seen it in so far. It's no exception here. It's a great way to make things feel open, airy, pleasant.
There's a good-sized trunk, even with the slightly raised floor for the batteries, and the rear passenger footwells have some really fun little smuggling compartments under the floormats. More importantly, access to the rear cargo area is excellent, and the C-Max has a one-lever rear seat folding mechanism that actually works, making loading big cargo a snap.
The dash controls and gauges themselves are really great. Ford's twin small color LCDs flanking a large analog speedo make for a very modern, appealing dash to stare at, and the little growing eco-vines are admittedly gimmicky, but actually kind of soothing. Ford's managed to make a nav/infotainment screen that isn't always in a glare, which is admirable.
My only complaint is that the HVAC controls are laid out in such a way that they exactly— I mean exactly— look like almost every car radio I've ever had. The location, too. I nearly froze my nuts off trying to turn up the music. Which reminds me: the C-Max has a pair of vents seemingly designed to maintain sperm count levels by chilling your testes (or egg freshness and ovaries). They seemed to be crotch-pointed no matter how you adjusted them. I'm not sure if that's a plus or minus.
ACCELERATION (4/10)
There's actually a respectable number of ponies gathered from the three barns of the gas engine and the two AC motors— 188 of them, in fact. But it doesn't really feel like that many. I'm not really surprised, as throttle response and pretty much everything else about the car are tweaked for economy, which at 47 MPG for both city and highway is pretty damn good. But even the engineers seemed a bit surprised at the lack of oomph. One encouraged me to try a burnout, which he felt the car could do. So, with his blessing, I stomped on the gas, and... the tires had nothing to worry about. The acceleration exists (technically), and thanks to the torquey electric motors it isn't truly awful, but it's not really why you'd get this car.
The 2 liter four-pot engine makes 141 HP and 129 lb-ft of torque. The lowish torque numbers are because it, like almost every other hybrid, uses the Atkinson cycle, which (on a very very basic level) sacrifices some power for economy. The two roughly 24 HP electric motors have good torque, so they sort of compensate. It'll get to the speeds you need (and very smoothly, thanks to the CVT) but you have to remember that Ford will happily sell you a Mustang if you want to peel out of a Dairy Queen. It's just not this car's job.


BRAKING (6/10)
I'm giving the C-Max slightly higher than normal brake functions not because the brakes were so notably better than most— they were fine— but because on a hybrid they're working with the electric motors to regenerate electricity. And that they do. It's a fun little reward to come in a bit hot, brake hard, then see that you've filled over half the battery back up. It's about the only fun part of hypermiling.

RIDE (7/10)
The C-Max gets high marks for ride because the noise and vibration harshness engineers seem to have spent a crapload of time on the car. Keeping in mind this isn't a car where hearing the engine is a treat, they've managed to eliminate almost all engine noise. They even use little microphones to record ambient noise and send inverted noise-canceling soundwaves. It's been done before, but this is on a car that sells in the $20s. You really can't tell when the gas engine engages and disengages unless you're really paying attention. It's a great napper's car.

Engine: 2.0L I4 plus two Permanent Magnet AC Electric Motors
Power: 188 HP (141 HP @ 6,000 rpm / 129 LB-FT @ 4,000 rpm, plus ~24 HP from each AC motor)
Transmission: Electronic Continuously Variable (e-CVT)
0-60 Time: n/a
Top Speed: 115 MPH
Drivetrain: Front-Wheel Drive
Curb Weight: 3,607 lbs
Seating: 5
MPG: 47 City / 47 HWY
MSRP: Starts at $25,995
HANDLING (5/10)
I have to be honest— while the ride we took was lovely and did include some nice twisty bits, I didn't really get a chance to push the C-Max's handling. But, again, fitting with the likely use of the car, the drive was realistic. And it handles fine. The weight of the batteries low in the car keeps the tall vehicle from being too top-heavy, though I did feel some crosswind buffeting while we were driving by the ocean on the PCH. The electrically-assisted steering is precise if a bit numb, and the car handles neutrally and predictably.
I am giving it slightly above average marks because the C-Max does offer a braking-based Torque Vectoring Control system, a first for this class of car. That's worth a point, right?
Look, people won't be tracking these until they're ready for LeMons in about 2045 or so (more on that soon), and, again, for the job the C-Max needs to do, it's totally fine.


GEARBOX (6/10)
I like CVTs. After the butter-cookie powered turbine, the CVT is probably the greatest Dutch contribution to motoring.
The CVT in the C-Max is an e-CVT, the "e" standing for "electric" as the CVT's planetary gearing system is what combines the ICE engine and the electrical motors' power as well. Being stepless, it's very smooth with no gearchanges or anything like that. It manages to send the power from either source to the wheels smoothly and efficiently. Is it a fun gearbox? Not really. It is an impressive gearbox, when you remember to think about it. It's sort of like having a quiet, unassuming guy at a party who's just standing around boringly, when someone tells you that guy is an Olympic knife-thrower or something. You're impressed, but you're probably not going to go talk to him, anyway. Still, Olympic knife-thrower.


AUDIO (6/10)
This one's above average because of the lack of audio, really. This car is quiet. It's especially impressive when you drive a Prius V right after it, as I did. Hitting the gas on the Prius V made a sound like what I imagine Johnny 5 taking a painful crap would sound like. An irritating, loud, droning whine. Without much speed to repay you, either. None of that for the C-Max.


TOYS (8/10)
Ford really packed some good toys into this one. Most impressive is the conductivity-sensing rear tailgate opening system. It works like this— if you have the key fob in your pocket and an armload of sleeping St.Bernard or a wicker basket full of chili or something, you can get the hatch to open by just kicking your foot under the rear bumper and boom, the hatch opens. The Ford engineers didn't have an answer to my question about people with prosthetic legs, but they did say if your dog grabs your keys and runs under the bumper, the system's smart enough not to open.
There's also Ford's SYNC voice-activated system, the center screen has composite A/V jacks and a 110 V outlet (for your Sega Master System), the twin instrument binnacle LCDs have a vast number of modes and graphs and readouts, but the most novel feature is one that I don't believe is on any other company's cars at this point: a capless fuel filler.
It's not exactly a toy, like we usually define them, but this is cool and makes you wonder why everyone's not doing something like this. There's no gas cap— there's just a clever valve system you shove the fuel filler into, and that's it. They include a little funnel if you need a gas can, but other than that it seems idiot-proof. No caps to loose, no gas all over your hands, no frozen gas caps in winter— it's just a good system. I mean, if you think about it, why haven't gas caps changed in a century of having cars? A screw-on lid? What are we doing, filling a paraffin lantern? Ford's capless filling system is cool, and I gave a whole extra point here for it.


VALUE (7/10)
If you're looking at a C-Max, you're interested in fuel economy, and are likely also shopping a Prius or Prius V. In these lights, the C-Max is quite a good deal.
Efficiency-wise, I managed to get 53 MPG with a little bit of slightly painful hypermiling behavior, and I wasn't really trying all that hard. Some other journalists squeezed 61 MPG out of it. I'm sure 47 MPG is no problem. That's really good.
The Ford costs less than the Prius V, has more room, is quieter, and has better toys and interior fittings. Seriously, the Prius V's center dash looks like it was a VFD display panel lifted from an elliptical machine.
The bottom line is that the C-Max knows its job, and I think it does that job well. Better, even, than the Prius V.
60/100
EXTERIOR (5/10)
INTERIOR (7/10)
ACCELERATION (4/10)
BRAKING (6/10)
RIDE (6/10)
HANDLING (5/10)
GEARBOX (6/10)
AUDIO (6/10)
TOYS (8/10)
VALUE (7/10)
Ford C-Max Hybrid
2013 Ford C-Max Hybrid 5dr HB SE Specs
Engine type
Gas/Electric I4
Transmission/Drive
Continuously Variable Ratio