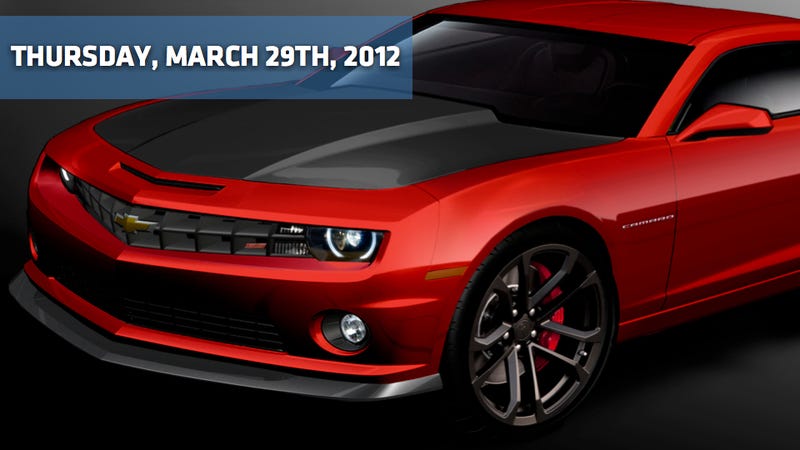 The Morning Shift
All your daily car news in one convenient place. Isn't your time more important?
This is the Morning Shift, our one-stop daily roundup of all the auto news that's actually important — all in one place at 9:00 AM. Or, you could spend all day waiting for other sites to parcel it out to you one story at a time. Isn't your time more important?
---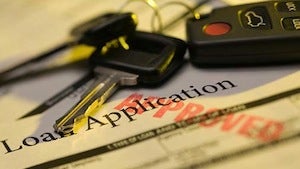 1st Gear: Car Loans Now Being Paid Off Before Home Loans
Dow Jones reports this morning that historically, in times of financial distress, the typical consumer has first cut back paying his credit cards. If further belt-tightening was needed, skipping the car loan was next. And finally, and only in the most dire of cases, the home loan payments went delinquent. This loan payment hierarchy has been completely scrambled post-recession, TransUnion said it found in a recent study, as at least over the past year, the most protected payment has become the auto loan, followed by the credit card loan. In a complete reversal, the home loan now is the most vulnerable to missed payments, the financial information firm said. Becker predicted that the auto loan has become the preferred loan payment to make because post-recession U.S. consumers have a more immediate need to keep a car so they can get to work or find a job.
---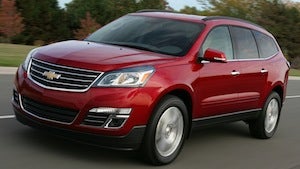 2nd Gear: Meet The New, More Touareg-Like Face Of Chevy Crossovers
The 2013 Chevrolet Traverse features a new exterior design, with a front end designed to introduce the new face of Chevrolet crossovers. That front features a power-dome hood, a three-bar upper and two-bar lower grille design that screams watered-down Cadillac, new lamps, chrome accents around the grille and fog lamps, and front corners similar to the Malibu sedan. And then there's the new rear end which has ditched the strong center-line poop-chute look for a more sculpted, higher-detailed look. It's not altogether unpleasing to the eye — I mean, if you're into crossovers — it's sort of looks like an American Touareg.
---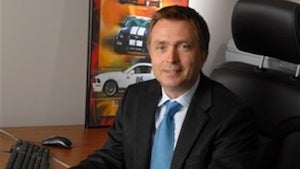 3rd Gear: Ford Loses Head Of Global Performance Vehicles To VW
Car and Driver reported last night that Ford's director of Global Performance Vehicles, Jost Capito will be leaving the automaker — and rather abruptly, at that. During his 11-year tenure with Ford, Capito oversaw the development of the SVT Raptor and the upcoming Focus ST and Fiesta ST. Working in Europe from 2001 to 2009, Capito ran Ford's RS division, which was responsible not just for hot road cars like the Focus RS, but also the company's motorsports efforts in series such as the World Rally Championship. We're told that he'll be headed over to Volkswagen. Good get by the Germans, Ja?
---
4th Gear: Chrysler Exported From Suburbs Of Detroit
Chrysler will soon move forward with plans to open an office and move 50 to 70 people into space in the Dime Building in downtown Detroit, people familiar with the deal told the Detroit Free Press. While it's nothing on the grand scale of a headquarters move, the downtown Detroit office represents a symbolic recommitment to the core city by Chrysler, which moved most of its white-collar staff from Highland Park to its huge Auburn Hills campus two decades ago. Either that or they really want to win those negotiations with Pure Detroit over the "Imported From Detroit" tagline on clothing.
---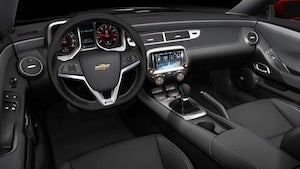 5th Gear: Chevy Says The Camaro 1LE Drops Mad Gs
The Chevy Camaro 1LE performance package returns for 2013 with special gearing, suspension tuning, and tires that, according to Chevy's press release, makes the model capable of more than 1 g of lateral acceleration and a sub-three minute lap time at Virginia International Raceway's Grand Course. The special performance package is offered on Camaro SS coupes with manual transmissions and starts under $40,000.
---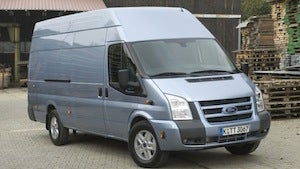 6th Gear: 2013 Ford Transit Van Gets Diesel Engine Option
The 2013 Ford Transit commercial van — set to be launched next year in the U.S. — will have a diesel engine option. That is all.
---
Reverse:
⏎ 3 Reasons Why Toyota Is On A March In North America. [Forbes]
⏎ Pickup Truck Bigotry Is Alive and Well. [PickupTrucks.com]
⏎ New Study Proves Democrats Are from Volvo, Republicans Are from Truck. [Vanity Fair]
⏎ Prius c: Hybrid is among hottest-selling small cars in years. [LA Times]
⏎ Gas-Strike Fear Prompts Panic Buying in U.K. [Wall Street Journal]
⏎ MTA buying subway cars made upstate; protects jobs. [AP via Bloomberg]
⏎ Would You Buy It? 2013 Ford B-Max. [Kicking Tires]
⏎ Toyota to raise production, add 400 jobs in Canada. [AP via Bloomberg]
---
Today in Automotive History
On March 29, 2009, Rick Wagoner, the chairman and chief executive of troubled auto giant General Motors (GM), resigns at the request of the Obama administration. During Wagoner's more than 8 years in the top job at GM, the company lost billions of dollars and in 2008 was surpassed by Japan-based Toyota as the world's top-selling maker of cars and trucks, a title the American automaker had held since the early 1930s. [History]
Show us your tips!
Got tips for our editors? Want to anonymously dish some dirt on a competitor? Know something about a secret car? Email us at tips@jalopnik.com.
Lost in our new layout?
Click here for the Opposite Lock or Tips forums. Want a more "blog-like" look? Click the button up top next to "Top Stories."
Get more Jalopnik!
Want even more Jalopnik? Want to know which of your friends read us? "Like" us on Facebook and follow us on Twitter.